Awards & Funding
Sheth Distinguished Faculty Award for International Achievement Recipients
Established by the Provost in 2001 and endowed by Dr. Jagdish and Mrs. Madhuri Sheth in 2006, this award recognizes an Illinois faculty member for exemplary accomplishments in teaching, research, and public service in the international arena.
2022
Richard Cooke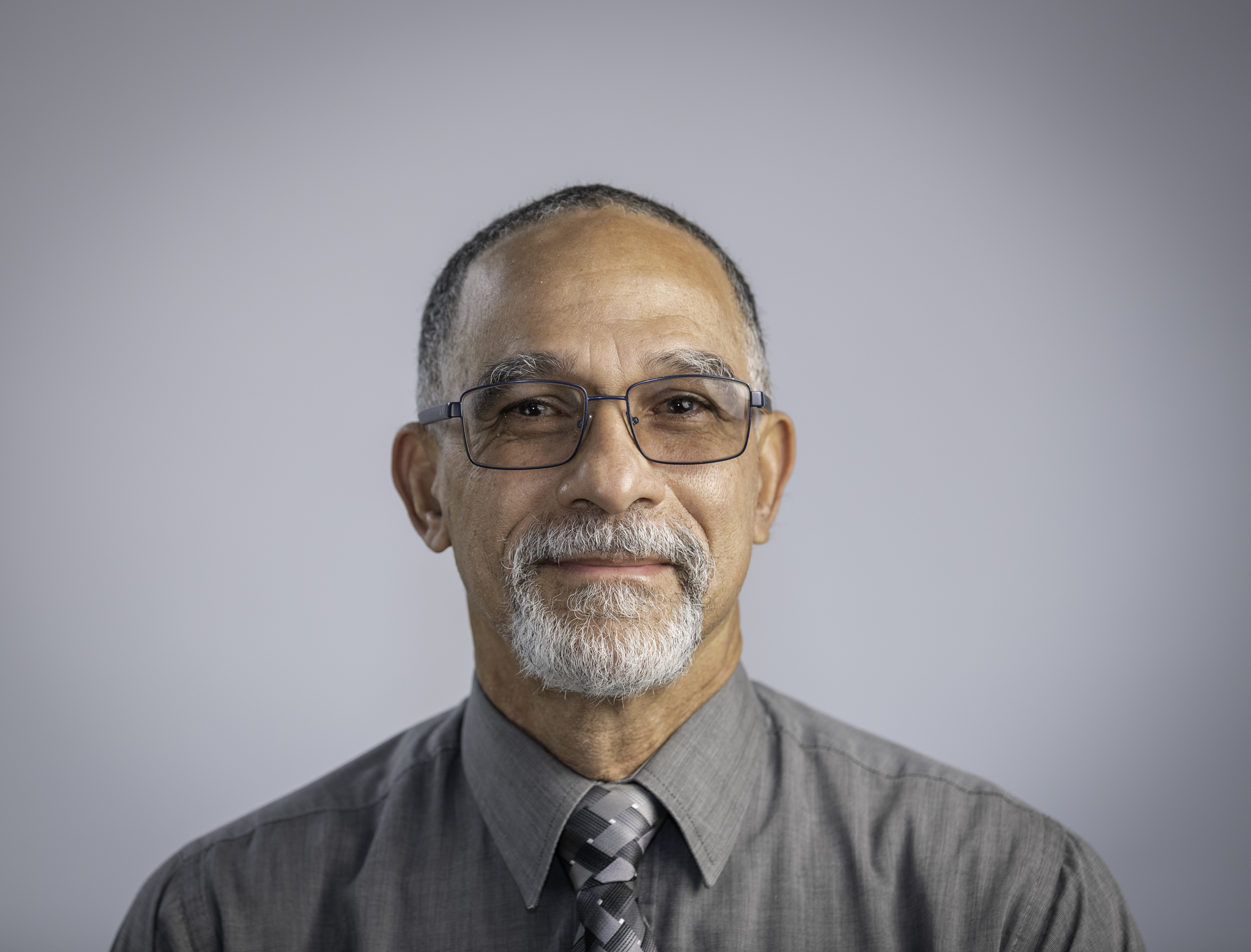 Richard Cooke is a professor in the Department of Agricultural and Biological Engineering (ABE) at UIUC. He is a world-renowned, highly regarded expert in drainage engineering. He has been leading research and extension efforts on increasing the efficiency of drainage-related management practices and developing protocols for their design. His upbringing in Jamaica has provided him with a unique perspective on the international importance of effective and sustainable management of water resources. It is through this lens that he has devoted a substantial part of his professional career to engaging with professionals in various countries, including Sierra Leone, Brazil, and India, who are in dire need of advice, mentoring, and resources to address their water management challenges.
For the past several years, Professor Cooke has been working with Njala University in Sierra Leone to determine the feasibility and economic viability of a new system for lowland development. This systems approach involves graduate students from the participating departments working on different aspects of a single project. In addition to developing the research capacity and research culture at Njala University, the impact of this study is twofold. First, it will increase rice productivity and increase food security by introducing efficient water management, improved rice cultivars, and staple crops. Second, it will investigate the impact of improved agricultural practices on farmers' socio-economic conditions in the context of Sierra Leone where little research currently exists.
He also serves as an adjunct professor in the Department of Agricultural Engineering at Njala University in Sierra Leone and focuses on capacity building through workshops in GIS Applications in Soil and Water Engineering, Nonpoint Source Pollution Modeling, and Research Methodology. He has supervised two PhD students to completion. His students are advancing research in rainfall harvesting, which has extended the single cropping season to two and three seasons per year in upland areas and inland valley swamps, respectively. Both PhD awardees are also strategically extending their research across Sierra Leone and into to neighboring countries in West Africa. Professor Cooke was instrumental in initiating the accreditation of the Agricultural Engineering program at Njala University and the development of Assuring Quality Higher Education in Sierra Leone, a project funded by the UK's Department for International Development (DFID).
In other international activities, Professor Cooke has provided leadership or participated in international work on drainage and water quality in Brazil and India. In addition, he has mentored and traveled with students working on Engineers Without Borders projects in Cameroon and Malawi. He has also supervised students working on semester-long water quality projects in Cameroon.
Described by colleagues, collaborators, and students as a highly intelligent and extremely thoughtful engineer and scholar with a true passion for improving the quality of life for people around the world, Professor Cooke's contributions have been recognized through many prestigious awards, including the 2021 ACES Faculty Award for Global Impact, 2020 ACES Senior Faculty Award for Excellence in Extension, and 2020 Gunlogson Countryside Engineering Award from the American Society of Agricultural and Biological Engineers for outstanding contributions nationally and internationally in enhancing the performance, water quality, and monitoring of drainage and rainfall harvesting systems. Additionally, Professor Cooke received a Fulbright U.S. Scholar Program award for the 2020-2021 academic year from the U.S. Department of State and the Fulbright Foreign Scholarship Board. He was named the 2014 Mentor of the Year by the Njala University Society for Academic Advancement and was named an Honorary Lifetime Member and received the Silver Shovel award for outstanding contributions from the Illinois Land Improvement Contractors Association.
---
2020
Dr. Peter Goldsmith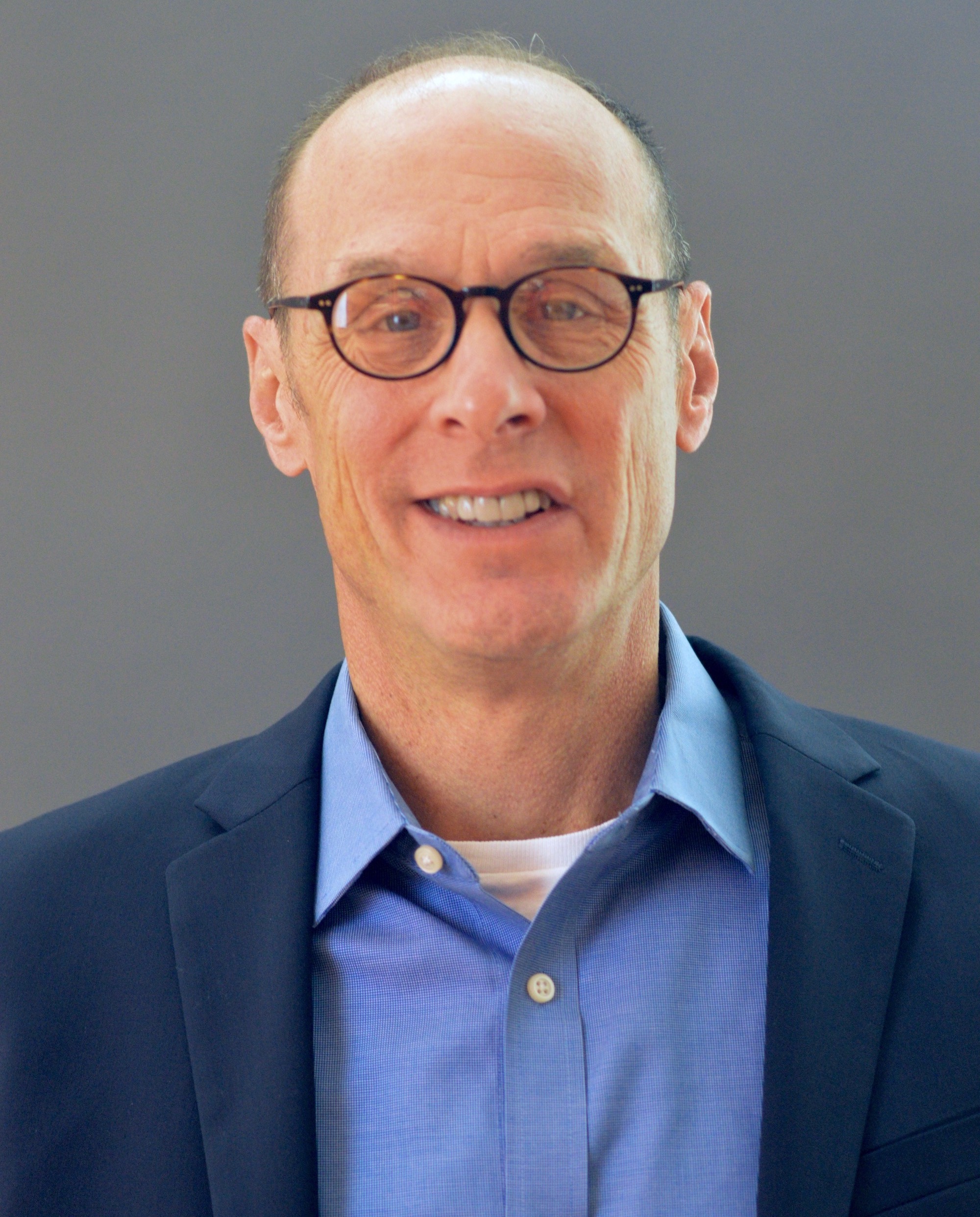 Dr. Peter Goldsmith is the Professor and Director, Food and Agribusiness Management Program, Department of Agricultural and Consumer Economics at the University of Illinois at Urbana-Champaign. Dr. Goldsmith graduated in 1995 from the Ohio State University with a Ph.D. in Agricultural Economics. From 1995-1999 he worked as an Assistant Professor, McGill University in Montreal and is currently a Professor of Agribusiness Management in the Department of Agricultural and Consumer Economics, University of Illinois. In addition to his Ph.D., Dr. Goldsmith has received an MBA in Finance, and undergraduate degrees in Dairy Science and Political Science. He is a leading scholar within the field of Agribusiness Management and is a Fellow of the International Food and Agribusiness Management Association.
In addition to teaching Food Marketing, Dr. Goldsmith developed the world's first course on agrifood supply chain management and blockchain applications. His research interest is global agro-industrial marketing and strategy specifically looking at intellectual property management, agricultural development, biotechnology, and supply chain management within soybean-livestock energy value chains. Dr. Goldsmith, having worked extensively in Mato Grosso, Brazil and Argentina, is one of the world's leading soybean economists with unique expertise in low latitude soybean production and agro-industrial development. Dr. Goldsmith serves as the Director and Principal Investigator of USAID's Feed the Future Lab for Soybean Value Chain Research, a $20m research enterprise that operates in 27 countries.
Before embarking on a career in academia, Dr. Goldsmith worked in the dairy industry as the assistant general manager of a cooperative and as a herdsman; and as a large animal specialist in the U.S. Peace Corps in South America.
---
2019
Larry Di Girolamo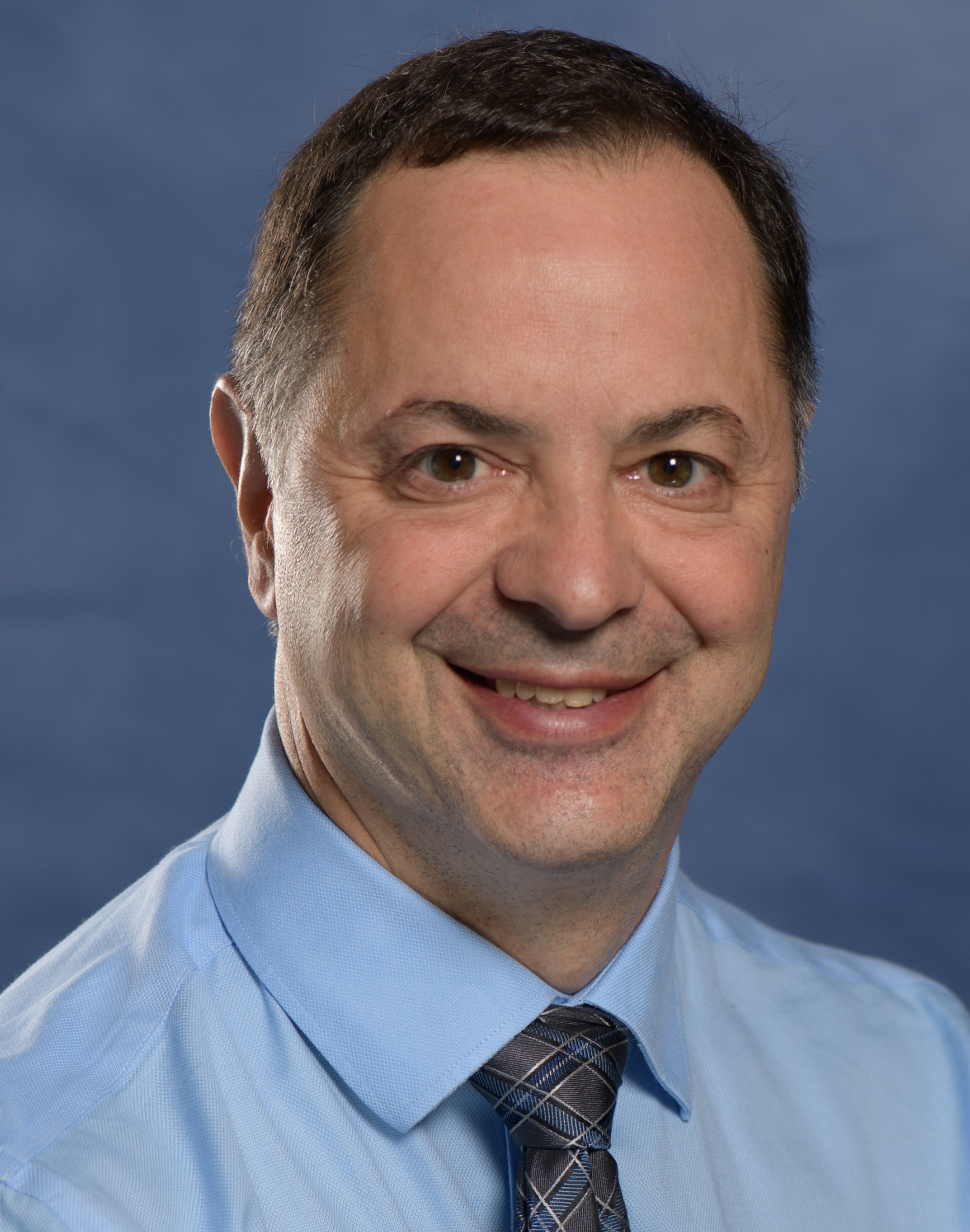 Dr. Larry Di Girolamo is the Blue Waters Professor of Atmospheric Sciences and Daniel Shapiro Professorial Scholar at the University of Illinois at Urbana-Champaign. He received a B.Sc. in Astrophysics from Queen's University, Kingston, ON, in 1989, and a Ph.D. in Atmospheric and Oceanic Sciences from McGill University, Montreal, PQ, in 1996. He joined the faculty at the University of Illinois in 1998, where he conducts research aimed at quantifying the role of cloud and aerosol processes in global climate change and the role of aerosol pollution on human health with a focus on Southeast Asia. He works extensively on national and international collaborations to develop and deploy surface, air and space-based observing systems for cloud and aerosol research, and the subsequent analysis of the data to help inform science and policy on matters of air pollution and climate change.
Dr. Di Girolamo has received numerous awards over his professional career, including the NASA New Investigator Award in Earth Science, NASA Achievement Awards on four separate missions, and the Alan Berman Research Publication Award from the Naval Research Lab. He has served as Editor for the Journal of Applied Meteorology and Climatology, and co-chaired the International Society for Photogrammetry and Remote Sensing's Working Group on the Atmosphere, Climate and Weather Research for four years. He has organized numerous international workshops and conferences pertaining to cloud and aerosol research, and has been active on numerous international outreach activities. He has just returned from a month-long campaign in the Philippines, where he worked with NASA, the Navy, and the Manila Observatory to study the effects of biomass burning aerosols from Indonesia on regional air quality and weather using ground, air, and satellite instruments, and to engage with Filipino students from Junior High to graduate school.
Dr. Di Girolamo teaches classes in physical meteorology, radiative transfer, and satellite remote sensing, where he is routinely on the List of Teachers Ranked as Excellent by Their Students.
---
2017
Benjamin J. Lough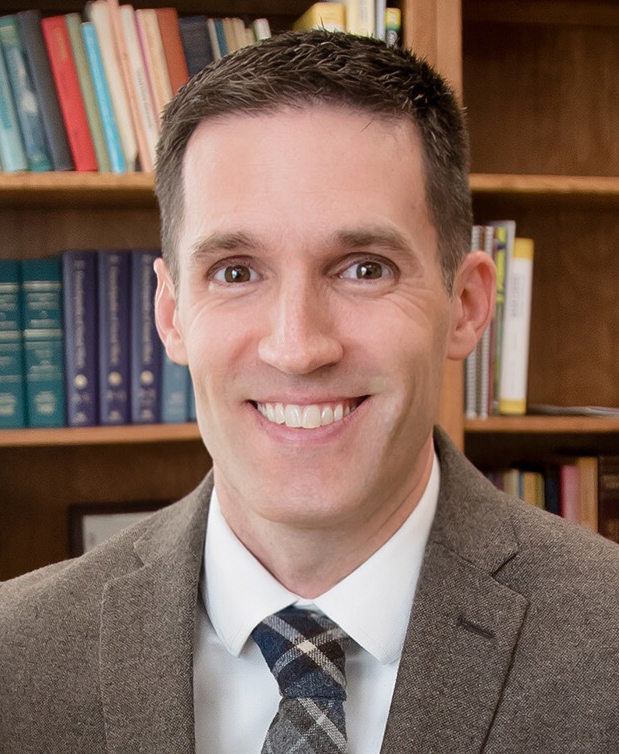 Dr. Benjamin Lough is an Associate Professor at the School of Social Work, University of Illinois at Urbana-Champaign and Faculty Director of International Service at the Center for Social Development (CSD), Washington University in St. Louis. He also works as Senior Research Associate for the Center for Social Development in Africa (CSDA), University of Johannesburg, and Senior Researcher for the United Nations Volunteers (UNV) program in Bonn, Germany. He is also the Quantitative Research Director of Campus Compacts' Global Service-Learning, Associate Editor of Voluntaristics Review, and serves on the Board of the Building Bridges Coalition—a US-based coalition of hundreds of international volunteer-cooperation organisations. He co-leads the tripartite Global Research Agenda on Volunteering for Peace and Development in partnership with the UNV, CSD and FORUM to implement a strategic "global research agenda on volunteering for peace and sustainable development"—a framework designed to shadow the new UN Sustainable Development Goals 2015-2030.
Dr. Lough's research interests include: volunteering, civic engagement, community development, and non-profit management. He was co-author of is lead author of the 2011 United Nations State of the Worlds Volunteerism Report (SWVR), and is lead author of the 2018 SWVR. As part of this effort, he is currently leading a research team of 24 researchers to assess how volunteerism effects the resilience of communities in 15 countries affected by humanitarian disasters, violent conflict, mass migration and refugee resettlement.
Dr. Lough has been awarded more than a dozen research grants from foundations, research centers, international network bodies, and intergovernmental organizations to study the impacts of voluntary action in low-income communities, as well as the impacts of global service learning (GSL) in institutions of higher education. He is currently engaged in research funded by the Social Science and Humanities Research Council of Canada SSHRC of Canada (together with Dr. Rebecca Tiessen) to understand effective practices of international volunteering.
Many of his most visible works have been published by intergovernmental and transnational organizations, and their related global network bodies. Many of these works have been translated into multiple languages and are contributing to global dialogue and discussion on volunteerism for development. Since his appointment at the University of Illinois, Dr. Lough has published 25 peer-reviewed journals on international volunteering and service learning – in addition to more than 25 manuscripts as monographs, reports or book chapters on the subject. In 2017, he was keynote speaker at the UNESCO NGO Forum in Saudi Arabia for his work on voluntary engagement by youth and their potential to create global social change.
Dr. Lough's has served on the organizing committee for multiple discipline-specific global conferences. As a member of the Service World Global Summit Planning Team, he helped to organize the 2012 National Conference on Volunteering and Service, and the Global Summit on Volunteering and Service in 2014. He served as a member of the Steering Committee for the UN Habitat Africa Conference on Volunteer Action for Peace and Development in 2012, as well as a partner conference on Volunteer Action for Peace and Development in Asia and the Pacific in 2014. He is an active member of the International Forum for Volunteering in Development (FORUM) Research Working Group—a global coalition of international volunteer-involving organizations from 18 countries. In 2013, he represented FORUM at the UN Open Working Group on Sustainable Development Goals. He also serves as an advisory board member for the Ford Foundation International Fellowships Program and the UNESCO Coordinating Committee for International Voluntary Service.
Dr. Lough is also actively engaged with the international research community at the University of Illinois. He is a faculty affiliate with Center for Global Studies (CGS), the Russian, East European, and Eurasian Center (REEEC), the Center for African Studies (CAS), and the European Union Center (EUC). Since 2015, he has also served as a member of the EUC Executive Committee. He continues to serve on the Provost's Illinois International Advisory Committee (IIAC) with a focus on international engagement. He served on the Office of the Provost's Service Learning Task Force in 2015, and the Provost's Special Working Group on An International Campus in a Global World in 2014. For multiple years, he has served on selection committees for the International Programs and Studies' Graduate and Undergraduate International Achievement Awards.
His teaching interests include: community and organizational practice, non-profit management, international social work, and the evaluation of social welfare programs and services. He currently teaches courses in foundations of the non-profit sector, social work practice with organizations and communities, management of human service organizations, and international social work at the UIUC School of Social Work.
Prior to beginning his work at the University of Illinois, Dr. Lough was an independent consultant with the Department of Human and Social Services of American Samoa and the Foundation for International and Community Assistance in Armenia and the Republic of Georgia. In addition to considerable research and teaching experience, Dr. Lough worked for two years as a clinical social worker. He earned his BS in Sociology in 2000 and his MSW in 2003 from Brigham Young University, and his PhD in 2010 from the George Warren Brown School of Social Work at Washington University in St. Louis.
---
2016
Dr. Helaine Silverman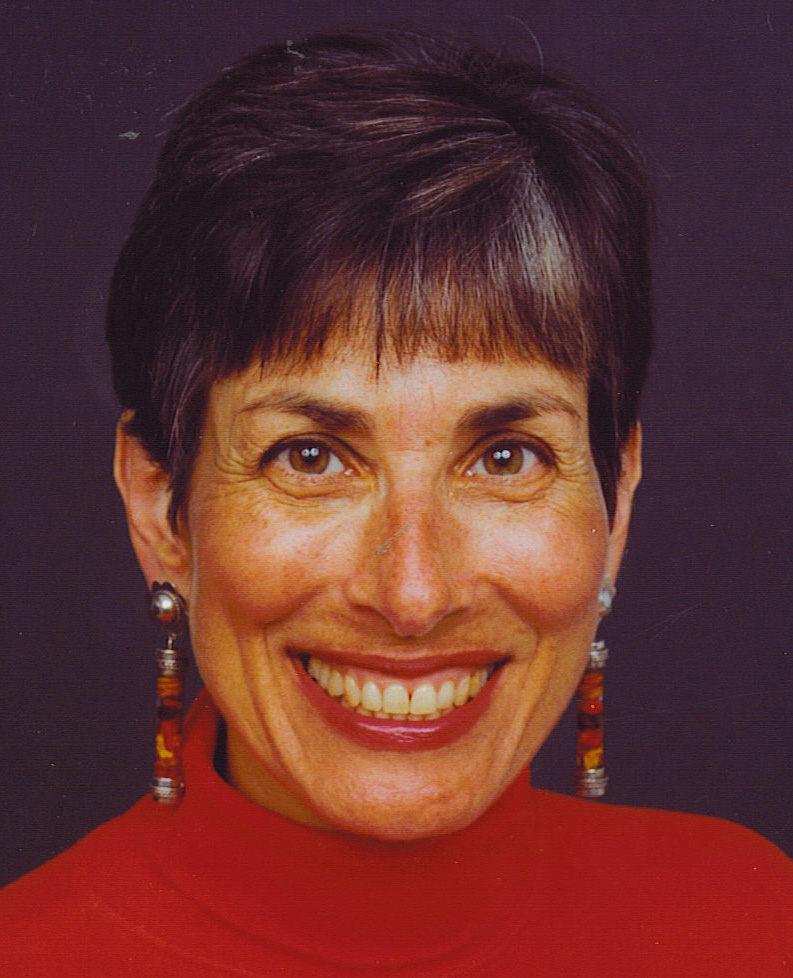 Helaine Silverman is Professor of Anthropology and Director of CHAMP/Collaborative for Cultural Heritage Management and Policy at Illinois. Her research focuses on the cooperative and conflictual production of archaeological monuments and living historic centers as heritage sites for visual, performative, economic and political consumption as undertaken by national governments, regional authorities, local administrations, community stakeholders, and the global tourism industry. Most of her research around these issues is conducted in Peru and England. She also leads a CHAMP project called "The Mythic Mississippi," which is studying the heritage of the Illinois section of this historic river. This project will generate policy for improving and integrating sustainable tourism, heritage management, economic development and historic preservation in our state. She has just begun a comparative project on heritage conflict in physically divided capitals (Nicosia, Belfast, Berlin, Beirut, and Jerusalem).
In addition to her own authored works, Dr. Silverman is the editor/co-editor of: Archaeological Site Museums in Latin America (University Press of Florida, 2006), Cultural Heritage and Human Rights (Springer, 2007), Intangible Heritage Embodied (Springer, 2009), Contested Cultural Heritage (Springer, 2011), Cultural Heritage Politics in China (Springer, 2013), Encounters with Popular Pasts (Springer, 2015) and Heritage in Action (Springer, 2017). She serves on the editorial boards of American Anthropologist, International Journal of Heritage Studies, Heritage & Society, World Art, Built Heritage, and Thema. She is the co-editor of two book series: "Heritage, Tourism, and Community" (Routledge) and "Multidisciplinary Perspectives on Archaeological Heritage Management" (Springer).
Dr. Silverman is an Expert Member of ICOMOS' International Committee on Archaeological Heritage Management (ICAHM) and ICOMOS's International Scientific Committee on Cultural Tourism (ICTC)—these organizations advise UNESCO on its famous World Heritage List. Dr. Silverman also was an expert consultant on the successful U.S. nomination of Poverty Point to the World Heritage List and she consults on the U.S. Tentative List Site of the Hopewell Ceremonial Earthworks. She has been a keynote speaker on cultural rights at the Office of the United Nations High Commissioner for Human Rights in Geneva and in September she will be serve as an expert member on a UNESCO panel considering the reconstruction of the Bamiyan Buddhas in Afghanistan.
Her passion on campus is CHAMP. Over the past decade, she has brought together more than two dozen faculty members from more than a dozen departments in six colleges as well as the two campus museums under the CHAMP umbrella. Through her leadership, CHAMP has grown to campus-wide, national and international prominence through its campus and international conferences, book series, and the educational excellence of its graduate minors in Heritage Studies and in Museum Studies. The latter are enhancing career opportunities for our graduate students as proven by their post-graduation employment. For all these reasons CHAMP has been sought out as a formal institutional partner of the distinguished Ironbridge International Institute for Cultural Heritage at the University of Birmingham, UK, and the Critical Heritage Studies Network at Stockholm University, Sweden.
---
2015
Dr. Elvira Gonzalez de Mejia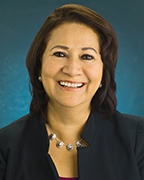 Dr. Elvira Gonzalez de Mejia is a Professor in the Department of Food Science and Human Nutrition (FSHN), Assistant Dean for Research in the College of Agricultural, Consumer and Environmental Sciences (ACES), and a University Scholar of the University of Illinois. She also is a member of the Division of Nutritional Sciences and an affiliate of the Center for Latino American and Caribbean Studies.
Dr. de Mejia was honored for her research on how bioactive compounds in a variety of foods from around the world impact human health and disease. She has investigated whole and individual plant components for their effects on obesity, diabetes, and cancer, in particular. These diseases collectively have an enormous global impact, with lost years of life and productivity cited as the largest drain on the global economy compared to other causes of death, including infectious diseases. Clearly, Dr. de Mejia is a world-renowned scholar and leader in bioactive plant components with emphasis on the health benefits of functional properties of botanicals and foods. Dr. de Mejia is also a devoted and talented teacher, who takes a particularly global view of education and has made extensive impacts to strengthen the University of Illinois' International dimension through her research, teaching and outreach.
---
2014
Mohammad Babadoost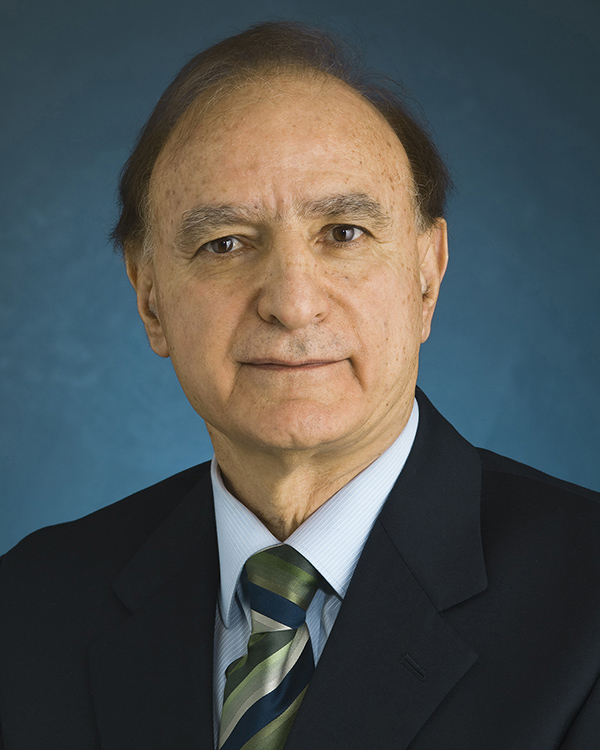 Dr. Mohammad Babadoost is professor of plant pathology and extension specialist in the College of Agricultural, Consumer, and Environmental Sciences (ACES) at the University of Illinois.
Dr. Babadoost was honored for his work in improving the science of plant pathology and global food security throughout the world, especially in Mexico, Caucuses Region, Central Asia Region, China, and the Middle East. As coordinator of the Library Assistant Program, he has created access to agricultural and educational information to universities and research institutes around the world.
Prasanta Kalita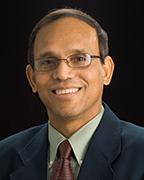 Dr. Prasanta Kalita is professor of soil and water resources engineering and is the director of the ADM Institute for the Prevention of Postharvest Loss, also in the College of ACES.
Dr. Kalita is being honored for his efforts in water resources management, which have improved water quality and created pollution control connections spanning multiple continents, as well as his mentorship of students.

---
2013
Thomas Bassett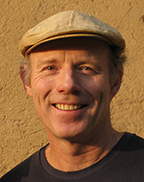 Dr. Thomas Bassett is a professor of geography and geographic information science and the director of the LAS Global Studies Program. Dr. Bassett was honored for his seminal contributions to the field of political ecology and his pioneering work and its impact on policy discussions surrounding issues such as global climate change, poverty and rural development. He has conducted field research for 33 years in Côte d'Ivoire as well as Mali and Burkina Faso.
His current research examines the relationship between agricultural diversification and farmer incomes in West Africa. The award also recognizes Dr. Bassett's mentorship of international and Illinois scholars interested in exploring interdisciplinary dimensions of contemporary global environment and development issues.
---
2012
Madhu Viswanathan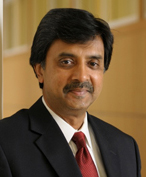 Madhu Viswanathan is the Diane and Steven N. Miller Professor in Business at the University of Illinois. Dr. Viswanathan was honored for his pioneering subsistence marketplace research in countries on several continents. The award recognized his educational innovations in incorporating global challenges such as poverty and environmental sustainability into the curriculum and disseminating educational materials to educators around the world. Through these innovations, he is providing students with immersive learning experiences, both in the classroom and in the field, and promoting sustainable business practices internationally.
The award also recognized his social initiative on marketplace literacy and empowerment through micro-level entrepreneurship, which has had measureable impact in the fight to alleviate poverty by elevating the standard of living for economically marginalized people in developing nations.
---
2011
Barry Pittendrigh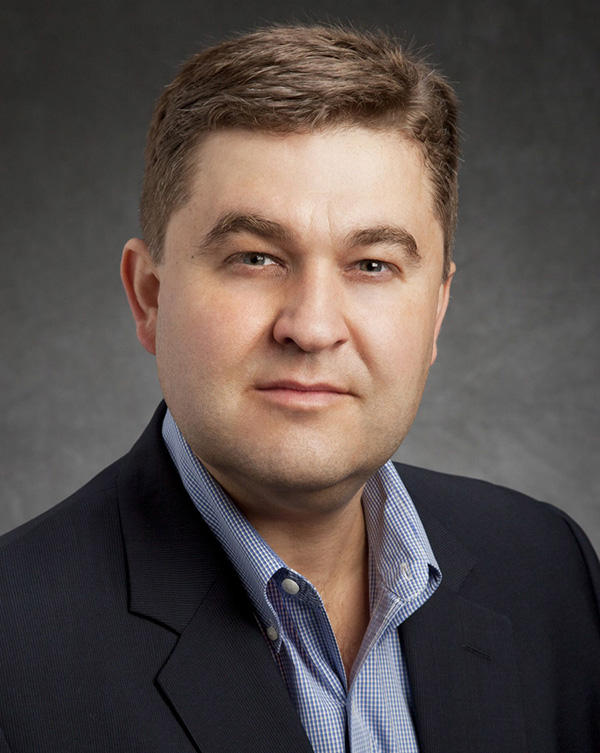 Barry R. Pittendrigh is a professor in the Department of Entomology and holds the C.W. Kearns, C.L. Metcalf and W.P. Flint Endowed Chair in Insect Toxicology. Dr. Pittendrigh was honored for his efforts in putting educational solutions into the hands of local farmers in West Africa to effectively use many of the pest control strategies developed by a USAID-funded project he has led the past 8 years. This involved a network of scientists from across West Africa who are actively engaged in the development of Integrated Pest Management Strategies to control pests of cowpeas.
He played an instrumental role in the development of two programs that seek to help address the challenge of deploying educational materials into the hands of low literate learners in a scalable manner. The first, called Scientific Animations Without Borders (SAWBO), is focused on creating content useful for educating people on topics that can improve the quality of their lives through the use of animations voice overlaid in local languages. The second is a system of sharing these educational materials with the world, termed the Sustainable Development Virtual Knowledge Interface (SusDeViKI).
---
2010
Barbara Ford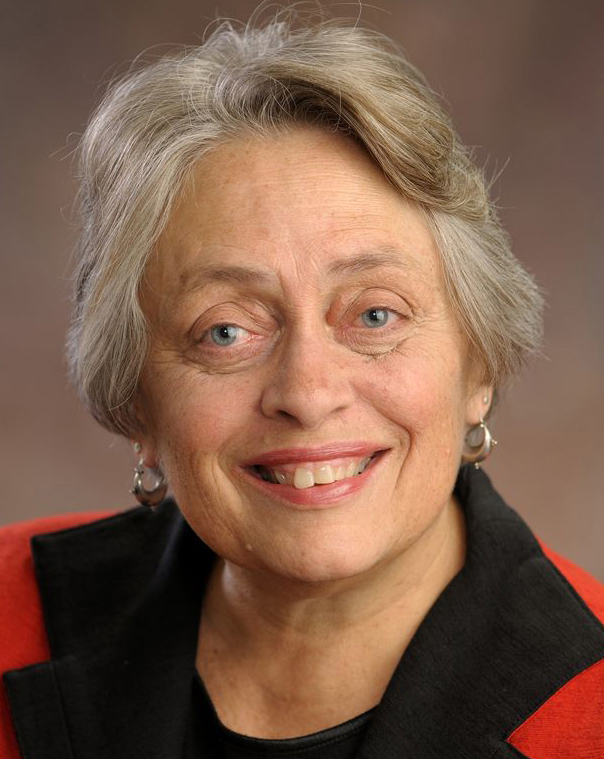 Barbara J. Ford is the director of the Mortenson Center for International Library Programs and Mortenson Distinguished Professor at the Library of the University of Illinois. Professor Ford, who received her MS in Library Science at Illinois in 1973 and her MA in law and diplomacy from the Fletcher School of Law and Diplomacy in 1969.
Dr. Ford has a long and distinguished academic career in developing educational programs for librarians around the world and promoting a global vision of librarianship through her work as president of the Association of College and Research Libraries from 1990-1991, president of the American Library Association from 1997-1998, and as an elected member of the International Federation of Library Associations and Institutions Governing Board from 2005-2009. In addition, the Mortensen Center has brought librarians from over 90 countries to Illinois and, under Professor Ford's leadership, has initiated international collaborations and partnerships in Africa, Eastern Europe, and Asia. Professor Ford's international activities began when she served as a Peace Corps Volunteer in Panama and Nicaragua.
---
2009
Paul Garber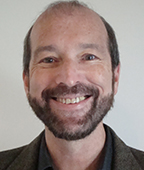 Paul Garber is a professor in the Department of Anthropology. He holds an M.A. degree from New York University and Ph.D. from Washington University at St. Louis. Dr. Garber is a leading international figure in conservation education and research. In 1994, he founded the La Suerte Biological Research Station in Costa Rica, and in 1999 he founded the Ometepe Biological Research Station in Nicaragua. Professor Garber has contributed greatly to campus duties as a head of the Anthropology Department from 2001-2006.
Dr. Garber has been a tireless researcher, publishing over 120 edited volumes, journal articles, and book chapters on the behavior of primates, and on ecology, with a special emphasis on his field studies. Over the past 15 years he has taught courses to hundreds of students from the University of Illinois and other major universities around the world. Besides contributing greatly to the scientific community, Dr. Garber has made a significant contribution to training and mentoring the next generation of conservation scientists.
---
2008
Clifford Singer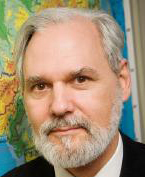 Clifford Singer graduated from the University of Illinois with a B.S. in Mathematics in June 1966, then apparently, the youngest graduate of the university in half a century. He also holds a Ph.D. from the University of California at Berkeley in Biochemistry. Professor Singer currently is co-director of the Illinois College of Engineering Initiative on Energy and Sustainability Engineering, through which he has developed graduate education programs and research proposals.
Professor Singer has done extensive work on international security policy, including organizing a series of international meetings on multilateral arms control for the John D. and Catherine T. MacArthur Foundation, and leading a documented cooperative policy study on Reinventing Multilateralism by Illinois and other major MacArthur Foundation Technology and Security Initiative U.S. grantees. With a particular emphasis on security and cooperation in Asia over the last dozen years, he is an author of more than 140 articles and reports, including: "Probability Distributions for Carbon Emissions and Atmospheric Response" in the journal Climatic Change, and a book published in 2008 entitled Energy and International War: From Babylon to Baghdad and Beyond.
---
2007
Thomas B. Ginsburg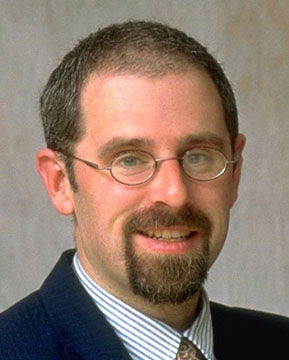 Tom Ginsburg focuses on comparative and international law from an interdisciplinary perspective. He holds B.A., J.D., and Ph.D. degrees from the University of California at Berkeley.
One of his books, Judicial Review in New Democracies (Cambridge University Press 2003) won the C. Herman Pritchett Award from the American Political Science Association for best book on law and courts. He has served as a visiting professor at the University of Tokyo, Kyushu University, Seoul National University, the Interdisciplinary Center Herzliya, the University of Pennsylvania, and the University of Trento. He currently co-directs the Comparative Constitutions Project—an effort funded by the National Science Foundation to gather and analyze the constitutions of all independent nation-states since 1789. Before entering law teaching, he served as a legal adviser at the Iran-U.S. Claims Tribunal, The Hague, Netherlands, and consulted with numerous international development agencies and foreign governments on legal and constitutional reform.
---
2006
James Wescoat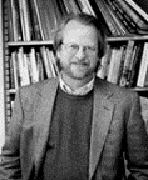 Professor James L. Wescoat has worked on waterworks conservation projects and contemporary water policy issues in South Asia, North America, and the Middle East. In South Asia, he directed the Smithsonian Institution's Mughal Gardens Project in Lahore, Pakistan (1986-1996), and managed a USEPA case study of the potential effects of global climate change on water management in the Indus River basin. He worked with another Smithsonian team on the waterworks of the "Moonlight Garden" opposite the Taj Mahal in Agra, India; and with colleagues Amita Sinha, D. Fairchild Ruggles, and Gary Kesler on the newly-designated World Heritage Site of Champaner-Pavagadh in Gujarat, India.
His current research focuses on the conservation of Rajput garden waterworks in an arid drought-prone area of Nagaur, Rajasthan, India. In North America, Professor Wescoat chaired science-policy reviews for the National Research Council on Glen Canyon Dam on the Colorado River and the Lake Ontario-St. Lawrence River system.
---
2005
Peter B. Maggs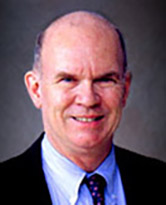 Fluent in Russian, his particular areas of expertise include Russian and Soviet law, American law of unfair trade practices, consumer protection, and computer law. He is widely admired in his field for the extraordinary scholarly contribution he has made to global legal studies, based on his breadth of knowledge and interests, his extensive language competency, and his skillful translations of complicated foreign legal texts.
Professor Maggs has contributed significantly to the international expertise on campus through his work in both the College of Law and in the Russian, East European, and Eurasian Center (REEEC). He has also made major contributions to many countries in Eastern Europe and the former Soviet Union thorough his work in education and law reform projects, most notably his work on the Moldovan Civil Code, enacted in 2002. In addition to scores of articles and reviews, he has authored two leading casebooks in the international intellectual property area as well as a monograph published in Russia on intellectual property.
---
2004
William J. Davey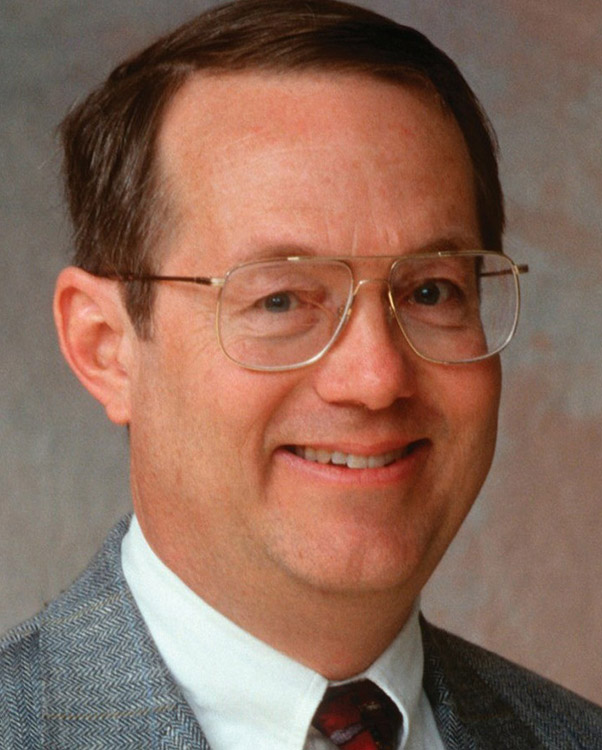 William Davey is the Edwin M. Adams Professor at the College of Law, where he has taught courses in international trade law, European Union law, international business transactions, and corporate/securities law since 1984. After graduating from law school, he served as a law clerk to Judge J. Edward Lumbard at the U.S. Court of Appeals, New York, and Justice Potter Stewart of the U.S. Supreme Court. He then worked in Brussels and New York for the law firm of Cleary, Gottlieb, Steen & Hamilton. From 1995-99, he was on leave from the College and served as the Director of the Legal Affairs Division of the World Trade Organization.
Professor Davey has authored several books and numerous articles about international trade and European Union law. He is a member of the American Law Institute and serves on the International Trade Committee of the International Law Association. Professor Davey also serves on the Editorial Board of The Journal of International Economic Law (Oxford), the Board of Advisors for The Columbia Journal of European Law, and the Faculty Editorial Board of the Indiana Journal of Global Legal Studies.
---
2003
Burton Swanson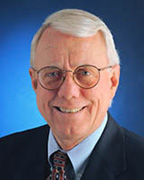 Dr. Burton Swanson is an alumnus of the University of Illinois, having received his B.S. in Agricultural Education in 1961. He obtained his M.S. in International Agricultural Development from the University of California-Davis in 1968 and his Ph.D. in Development Studies from the University of Wisconsin at Madison in 1974.
During the course of his career he has served in Europe, the Middle East, Latin America, and Asia. He has worked with USAID, IFAD and the World Bank, was a founder of the Association of International Agricultural Extension Education (AIAEE). In addition, Dr. Swanson has edited several books, one translated into seven languages.
Dr. Swanson has been equally effective in Illinois where he provided leadership for the University of Illinois' value-added agricultural research and extension program. Also at the University, Dr. Swanson has also been a Professor of Rural Development in the College of Agriculture, Consumer and Environmental Sciences (ACES), Professor and Director of INTERPAKS (Office of International Agriculture and a Senior Fellow for International Service for national Agricultural Research at The Hague.
---
2002
Werner Baer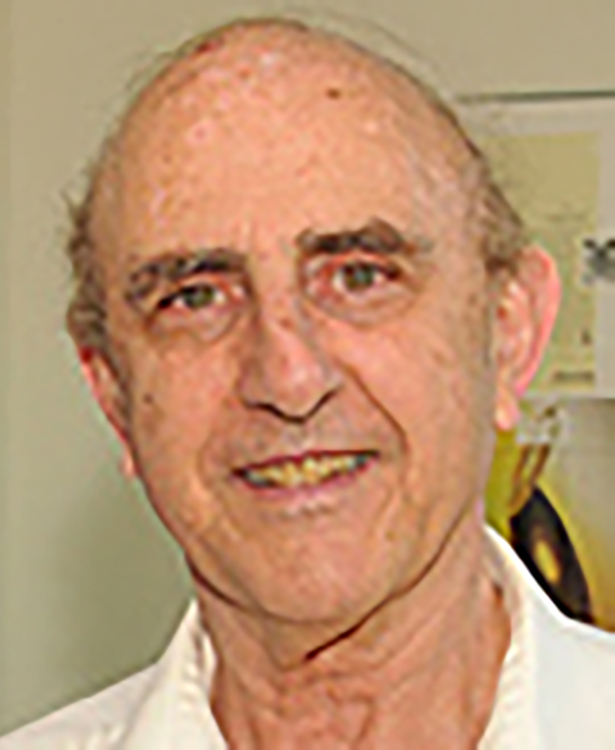 Werner Baer was the Jorge Lemann Professor of Economics. He received his Bachelor's degree from Queen's College in 1953, and a Master's and a Ph.D. from Harvard University in 1955 and 1958 respectively. His research centers on Latin America's industrialization and economic development, especially of Import Substitution Industrialization (ISI) and Brazil.
Carlos Alberto Braga, an economist at The World Bank, notes that not only does Baer's analysis of Latin American economic development occupy a well-deserved place in the economic literature dedicated to the region but also that he has been a highly influential thinker and researcher and was been responsible for establishing one of the largest networks of those interested in the economies of Latin American. His impact on debates about Latin America's economic experience goes well beyond his writings. Rafael Correa, the current president of Ecuador, was advised by Baer during his time at Illinois.
His book, The Brazilian Economy: Development and Growth, is one of the only comprehensive studies in English of all aspects of Brazil's economic development, and is currently in its 6th edition.
---
2001
Marianna T. Choldin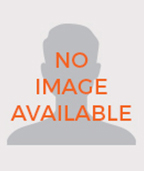 Marianna Tax Choldin is the C. Walter and Gerda B. Mortenson Distinguished Professor at the University of Illinois Library. Choldin, who became the founding director of the Mortenson Center for International Library Programs in 1991, has traveled the world to work with librarians, promoting improved library services, new technologies and, especially, freedom of information.
Choldin has been on the UI faculty since 1969, and has served as director of the Russian and East European Center and as head of the Slavic and East European Library. Currently, she is an adjunct professor in the UI Graduate School of Library and Information Science. Her research focuses on censorship in Russia, the (former) Soviet Union and the post-Communist world. She is the author of numerous articles and books, including "A Fence Around the Empire: Russian Censorship of Western Ideas Under the Tsars" and she co-edited "The Red Pencil: Artists, Scholars, and Censors in the USSR" with Maurice Friedberg, UI professor of Russian literature. Choldin received her bachelor's and doctoral degrees at the University of Chicago.