Awards & Funding
International Achievement Awards
The University of Illinois at Urbana-Champaign is proud to recognize outstanding alumni, faculty, and students whose exceptional work or service has made a significant, global impact.
Nominations for the International Achievement Awards are solicited annually for five award categories. All recipients are honored at a banquet co-hosted by the Offices of the Chancellor and Provost, the Illinois Alumni Association, and Illinois International during International Week.
Madhuri and Jagdish N. Sheth International Alumni Award for Exceptional Achievement
Established in 2000 with a generous gift from Dr. Jagdish and Mrs. Madhuri Sheth, this award recognizes international alumni who are highly distinguished in their profession, have made outstanding contributions to government, humanity, science, art, or human welfare, and exemplify the strength of their education at Illinois.
Recipients
2019
Jimmy W. Smith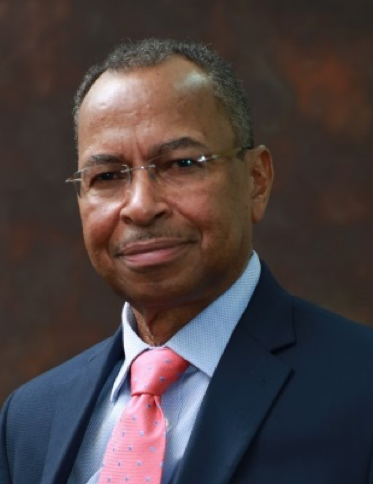 Jimmy W. Smith, a Guyanese and Canadian citizen, is currently Director General of the International Livestock Research Institute (ILRI), a position he assumed in October 2011. ILRI (www.ilri.org) is an international research organization in the family of CGIAR Centres working towards a food secure world. ILRI's work focuses on livestock research for sustainable development.
Before joining ILRI, Smith worked for the World Bank, in Washington, DC, where he led the Bank's Global Livestock Portfolio. Working at the corporate level, he anchored the bank's investments on sustainable livestock development and mitigating the threat of zoonotic diseases with pandemic potential.
Prior to his tenure at the World Bank, Smith held senior positions at the Canadian International Development Agency (CIDA). Still earlier in his career, Smith worked at ILRI and its predecessor, the International Livestock Centre for Africa (ILCA), where he served as the institute's regional representative for West Africa and later as director of its global program on crop-livestock-natural resource integration. Before his decade of work at ILCA/ILRI, Smith held senior positions in the Caribbean Agricultural Research and Development Institute (CARDI-Trinidad) and the Livestock Development Company (LIDCO-Guyana).
Jimmy Smith is a graduate of the University of Illinois at Urbana-Champaign, USA, where he completed MSc and PhD degrees in animal sciences. He is widely published, with more than 100 publications, including papers in refereed journals, book chapters, policy papers and edited proceedings.
2017
Jinwoo Cheon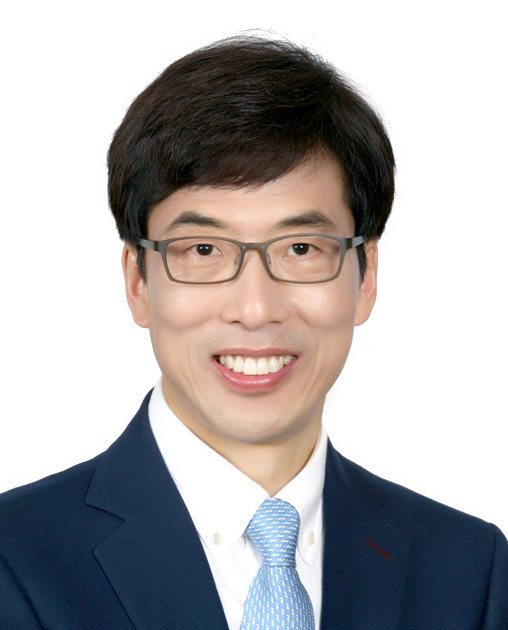 Dr. Jinwoo Cheon is the founding director of the Institute for Basic Science – Center for NanoMedicine (IBS CNM), a Korean government-funded institution established for cross-boundary research in nanoscience and nanomedicine. He is also the Horace G. Underwood Professor of Chemistry at Yonsei University.
After completing his undergraduate major in chemistry at Yonsei University, Dr. Cheon ventured to the United States to pursue a Ph.D. in the Department of Chemistry at the University of Illinois. While at Illinois, Dr. Cheon focused on inorganic materials chemistry, specifically on the organometallic precursor design for solid state materials such as ceramics, metals, and semiconductors. After receiving his doctoral degree in 1993, he continued his studies on solid state materials and inorganic spectroscopy at UC Berkeley and UCLA.
While at UCLA, Dr. Cheon was offered a position as an assistant professor at KAIST, a top research university in South Korea. However, at that time, Korea was the most heavily shaken country by the Asian financial crisis. Though this would present many challenges, Dr. Cheon wanted to bring the academic knowledge and experience gained from top-tier American universities like the University of Illinois to the growing scientific community in Korea. In the beginning, there was indeed insufficient resources to run a sophisticated research laboratory with high-end instrumentation. Yet he overcame those financial hurdles with the help of a group of dedicated and talented students and by using innovative applications of older technology – 'wet-solution' chemistry – for nanoscience research.
In the mid 90's, nanomaterials chemistry and nanotechnology were booming as a new field of science where you could manipulate materials with ultimate precision. Intrigued by this emerging technology, Dr. Cheon launched his scientific journey into the world of nanoparticle chemistry. With his students, he studied the size, shape, and composition of nanoparticles in order to understand systematically their mechanical and physical properties. As a result, they discovered interesting nanoscale phenomena with a variety of applications in the medical sciences, such as highly sensitive MRI contrast agents for the accurate diagnosis of early-stage cancer. Dr. Cheon also has been exploring nanomaterials as a new toolkit to control cell-signaling pathways at the single-cell level in order to change disease outcomes. His research opens new possibilities in the diagnosis and treatment of diseases.
As the director of IBS CNM, Dr. Cheon envisions the Institute as a global hub where researchers from around the world can develop new and exciting science. To find solutions for the bigger scientific problems we are facing today, he believes the Center must aim for "Team-Science," a collective of international scientists with diverse disciplines from chemistry to engineering to medicine, focused on future-driven collaborative research.
Dr. Cheon's scientific advancements in chemistry and nanomedicine have been recognized with many of the top scientific awards in South Korea, including Ho-Am Prize (2015), KCS Academic Achievement Award (2013), POSCO ChungAm Prize (2012), and Inchon Prize (2010) and the Presidential Young Scientist Award (awarded by the President of Korea in 2002). On the international level, Dr. Cheon received recognition as one of the "World's Most Influential Scientific Minds" by Reuters (2014). Currently, Dr. Cheon serves as a Fellow of the Korean Academy of Science and Technology, Royal Society of Chemistry, and American Chemical Society. He is member of the Editorial Advisory Boards for multiple ACS and RSC chemistry journals focused on Nanoscience and Materials Science, including serving as Senior Editor for ACS Accounts of Chemical Research.
2016
H.E. Rev. Dr. Iva Camille Gloudon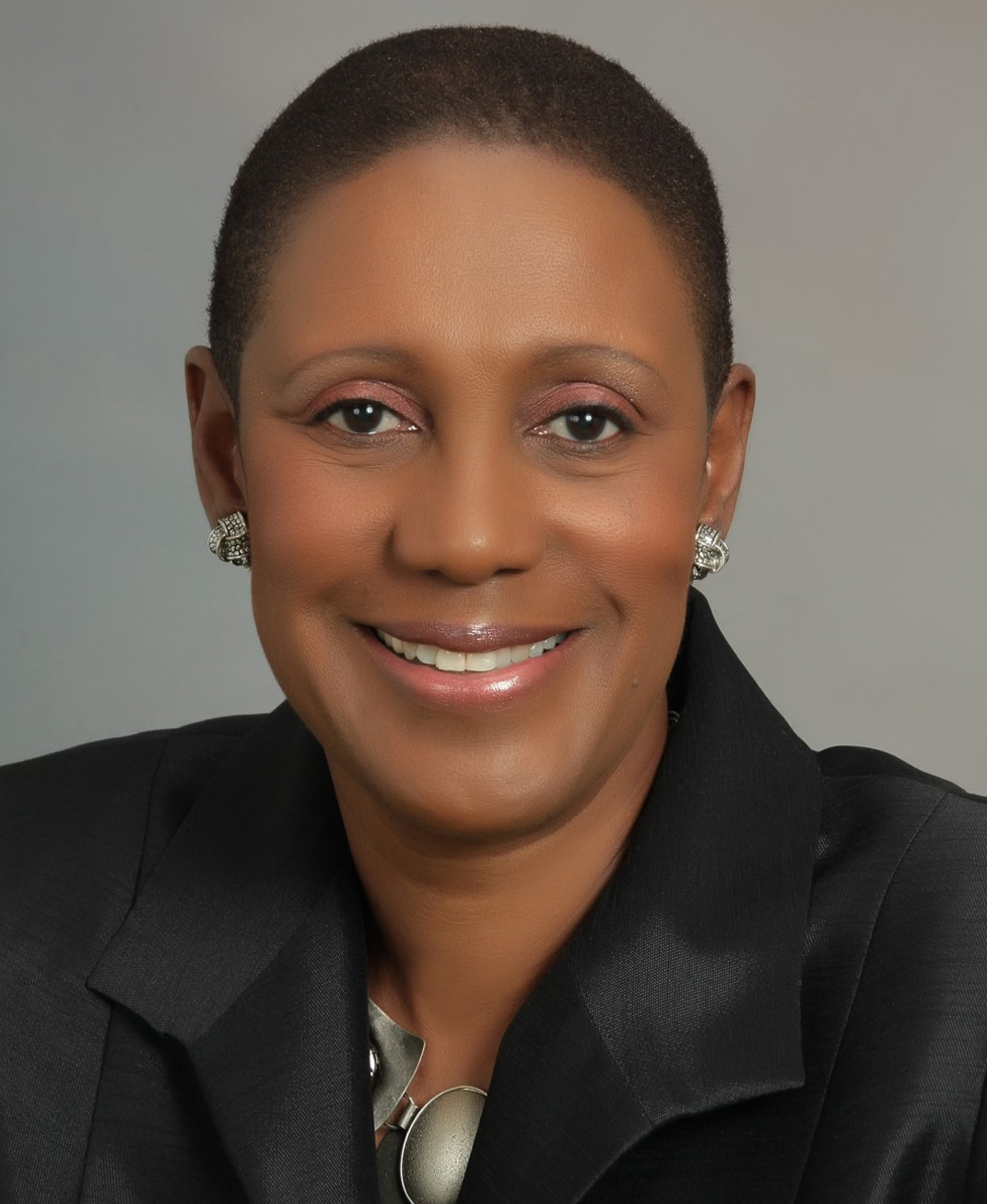 Her Excellency Rev. Dr. Iva Camille Gloudon in October 2015 completed a four-and-a-half-year diplomatic assignment as the Republic of Trinidad and Tobago's High Commissioner to Jamaica; nonresident Ambassador to the Dominican Republic and the Republic of Haiti and Permanent Representative to the International Seabed Authority.
She has also worked for over thirty years in the field of Sport and Physical Education culminating in her professional position for twenty-five years as Director of Sport and Physical Education at The University of the West Indies, St. Augustine, Trinidad and Tobago.
Dr. Gloudon was an accomplished field hockey athlete and represented Trinidad and Tobago internationally for over ten years. She was the 1979 Trinidad and Tobago Women's Hockey Player of the Year and in 1992 became the first and only woman to win the Trinidad and Tobago Sports Administrator of the Year award. In 2000, she was named one of her country's top 20 Sport Administrators of the Millennium. She is also a past president of the Trinidad and Tobago Women's Hockey Association and the Trinidad and Tobago Women's Football Association.
Dr. Gloudon is a recipient of a Trinidad and Tobago National Sports Scholarship (1980) which enabled her to attend the University of Illinois at Urbana and the University of Massachusetts at Amherst, USA where she completed her Bachelors, Masters and Doctoral degrees. She is also a recipient of the Commonwealth Sports Award (2012) and the Caribbean Awards for Sport Icons (2015).
Dr. Gloudon has taught at all levels of education—from elementary school to university—in various local and international institutions.
She is the founder and director of University Placement Consultancy Limited, a nonprofit/philanthropic organization that facilitates the international university placement of high school students from Trinidad and Tobago and across the Caribbean.
Dr. Gloudon has been a practicing Christian for the past twenty years and is a member of Trinidad Christian Center where she is an ordained Minister of the Gospel.
Dr. Gloudon has mothered three girls, Jamila, Q'wando and Shania.
2015
Dr. M.T. Geoffrey Yeh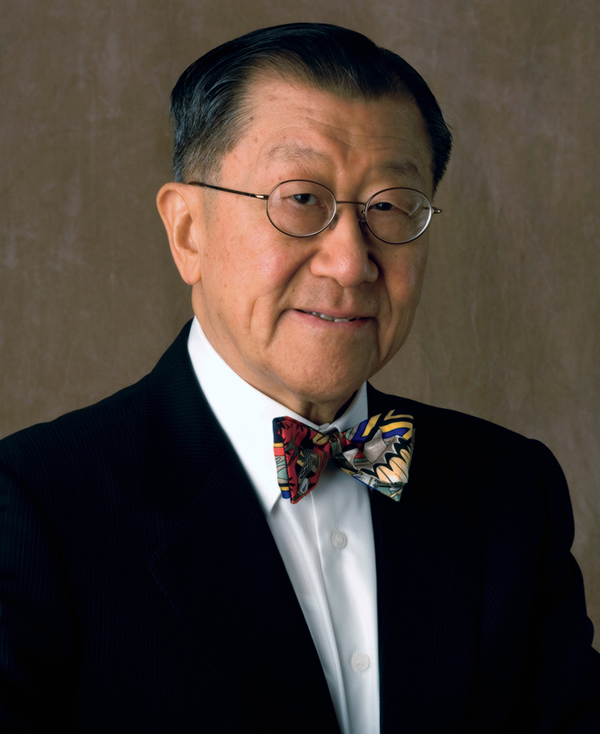 M.T. Geoffrey Yeh has made significant and lasting contributions to the construction and financial sectors in Hong Kong, serving as chair of the Hsin Chong Group of Companies, including Hsin Chong Construction Group, Ltd., a publicly listed company, until his retirement in 2002. He is the current chair of Hsin Chong International Holdings, Ltd.
After studying civil engineering at the University of Illinois and earning a master's degree from Harvard University, Yeh joined Hsin Chong and Company in Hong Kong, the construction company founded in 1955 by his late father, Mr. K.N. Godfrey Yeh. Yeh's commitment to community service is reflected in his membership on Hong Kong's Town Planning Board from 1976 to 1984. He also chaired the Construction Industry Training Authority from 1975 to 1987 and served as a member of the consultative committee on the new airport and related projects from 1995 to 1998. He was a longtime council member and Past President of the Society of Builders, and was a member and officer in the Building Contractors' Association.
Yeh founded the Yeh Family Philanthropy, a family foundation, in 2011. A member of the President's Council of the University of Illinois Foundation, Yeh was the lead donor for the M.T. Geoffrey Yeh Student Center, a 20,500-square-foot addition to Newmark Civil Engineering Laboratory that provides state-of-the-art classrooms, meeting rooms and informal gathering space for students in the Department of Civil and Environmental Engineering at Illinois.
2014
Byung-Ho Chung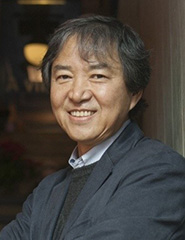 Dr. Byung-Ho Chung, a native of the Republic of Korea, is the founding director of the Institute for Globalization and Multicultural Studies at Hanyang University. He earned an M.A. and Ph.D. in anthropology from Illinois in 1983 and 1992, respectively.
Dr. Chung was honored for his work on social activism and education reform extending throughout East Asia. The founder or co-founder of six civil society social justice organizations, he has focused particularly on the relationship between North and South Korea, promoting multiculturalism and peace and establishing organizations to care for refugees, many of them children. His leadership at Hanyang University and his anthropological research have inspired students and community leaders in efforts for social reform.
2013
MuKeun Lee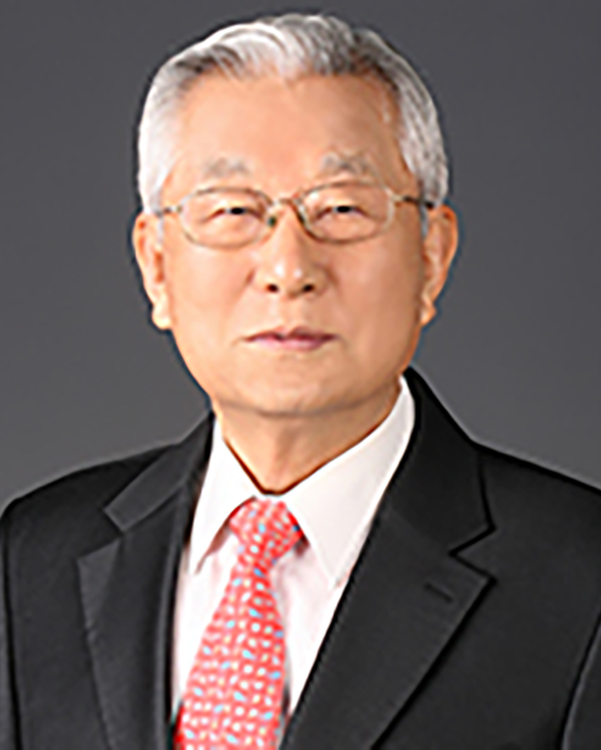 Dr. MuKeun Lee earned a Ph.D. in vocational technical education from Illinois in 1977. Dr. Lee, a native of the Republic of Korea, was honored for his contributions to vocational-technical education and human resource development as well as his work in government commissions that have helped shape economic and labor policies in Korea.
He is one of the founders of the first vocational doctoral program in Korea in the Department of Agricultural and Vocational Education at Seoul National University. He was the president of Kyungil University and Dongmyung University and has been made a fellow of the Korean Academy of Science and Technology. Dr. Lee received the Blue Stripes Medal in the Order of Service Merit, which is the highest honor presented by the South Korean President to educators. Dr. Lee was the first president of the Korea Research Institute for Vocational Education and Training (KRIVET).
2012
S. Ismat Shah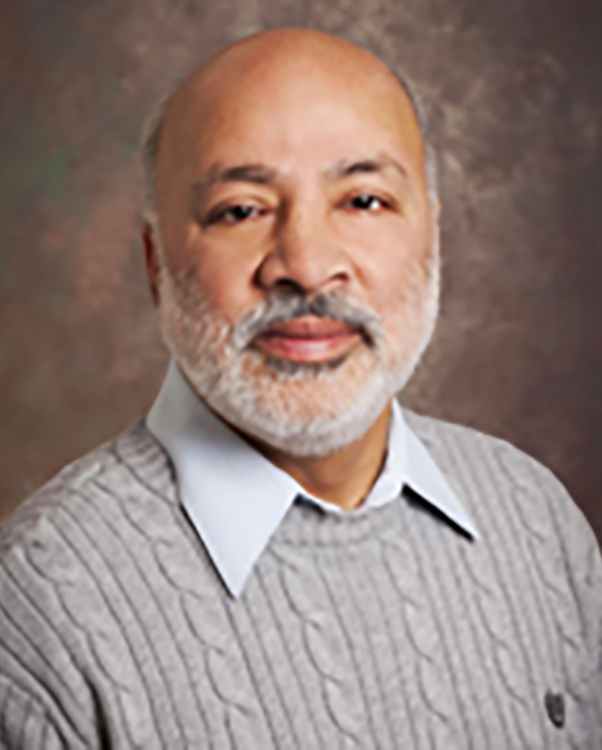 Dr. S. Ismat Shah earned his Ph.D. in materials science and engineering at Illinois in 1986. Dr. Shah, a native of Pakistan, holds a joint appointment as professor in the Department of Materials Science and Engineering and the Department of Physics and Astronomy at the University of Delaware.
He was honored for his humanitarian efforts in helping to raise funds and resources for Pakistani and Afghan refugees displaced by natural disaster and war; his promotion of higher education in Pakistan by building schools, providing equipment, delivering lectures and workshops; and advancing the use of alternative energy sources in developing nations from Eastern Europe to South Asia. The award also honored his long-standing commitment to promoting dialogue and fostering cross-cultural understanding between the Muslim community and other religious and social groups in Delaware, particularly after 9/11.
2011
Sri Mulyani Indrawati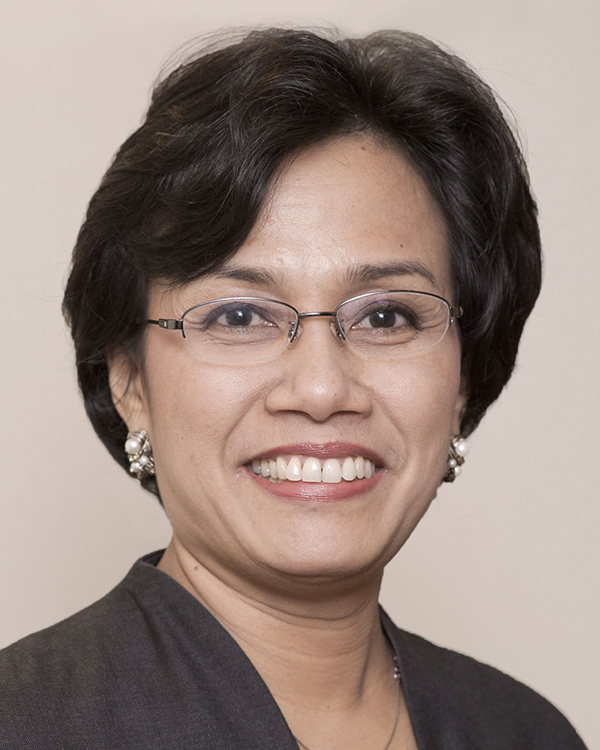 Dr. Sri Mulyani Indrawati received her Ph.D. in Economics from the University of Illinois at Urbana-Champaign in 1992 and her undergraduate degree from Universitas Indonesia in 1986. A native of Indonesia, Dr. Indrawati was named a managing director of the World Bank Group in June 2010.
Before taking the position, she was appointed Minister of Finance of Indonesia by President Susilo Bambang Yudhoyono, and she held that position from 2005 to 2010. During that time, she guided the economic policy for one of the largest countries in Southeast Asia, successfully navigating the global economic crisis, implementing key reforms, fighting corruption and earning the respect of her peers across the world. She is credited with increasing direct investments in Indonesia, and helping to steer the country through the challenging but successful transition from autocracy to democracy.
2010
Bir Bahadur Singh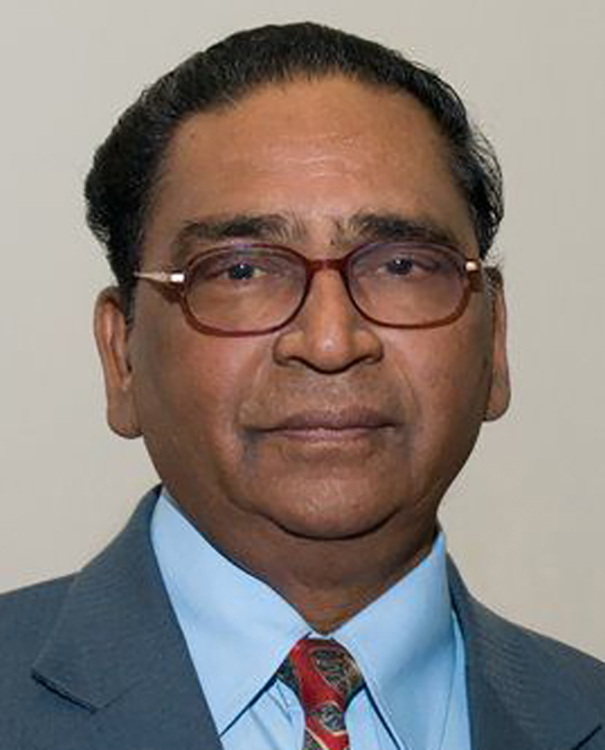 Bir Bahadur Singh graduated from the University of Illinois with his M.S. and Ph.D. degrees in plant breeding and genetics in 1965 and 1967, respectively. He is currently a visiting professor in the Department of Soil and Crop Sciences, Texas A&M University, where he is conducting research on cowpea breeding and teaching world agriculture and international plant breeding.
Dr. Singh's contributions in cowpea and soybean genetics and breeding methods have led to the development of sustainable cropping systems that have enhanced food security, family nutrition and income generation for millions of farmers and their families in India and Nigeria. Dr. Singh has made major contributions through breeding of early maturity cowpea varieties by improving resistance to major diseases, insect-pests, nematodes, and tolerance to drought and heat. Dr. Singh's efforts and successes led to an increase of cowpea production from approximately 1.2 million tons in 1981 to over 6.3 million tons in 2009 globally.
2009
Rafael Correa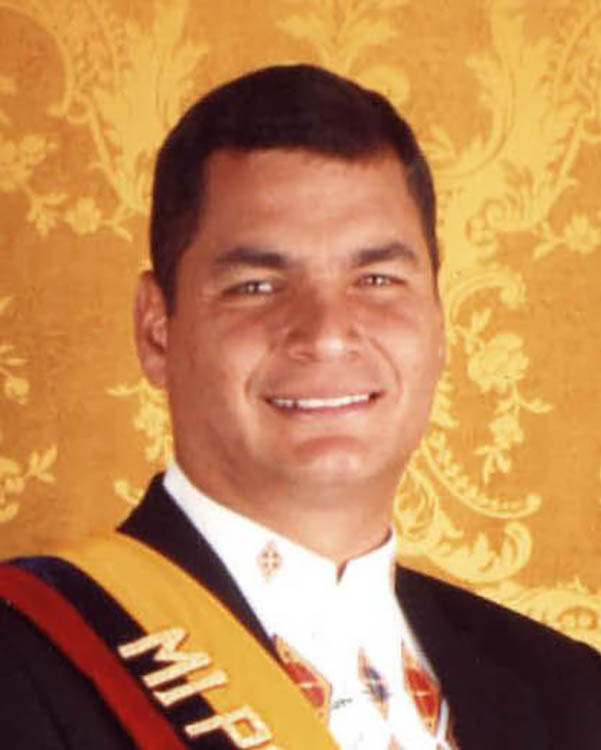 President Rafael Correa Delgado received a Master's degree in 1999 and a Ph.D. in 2001 in Economics at the University of Illinois.
After returning to Ecuador, Correa continued his academic career as a Director of the Department of Economics at San Francisco de Quito University. In 2005, Correa became Minister of Economy. During his time as Minister, Correa gained much popularity after introducing critical reforms to Ecuador's method of managing profits. The newly introduced laws ensured that national funds are being allocated toward domestic development and social programs. Correa was elected President in November 2006 and took office in February 2007. As President, Correa has responded to the needs of the rural population in his country, while introducing several social programs to support education, health care, and economic development.
2008
Bo Zhang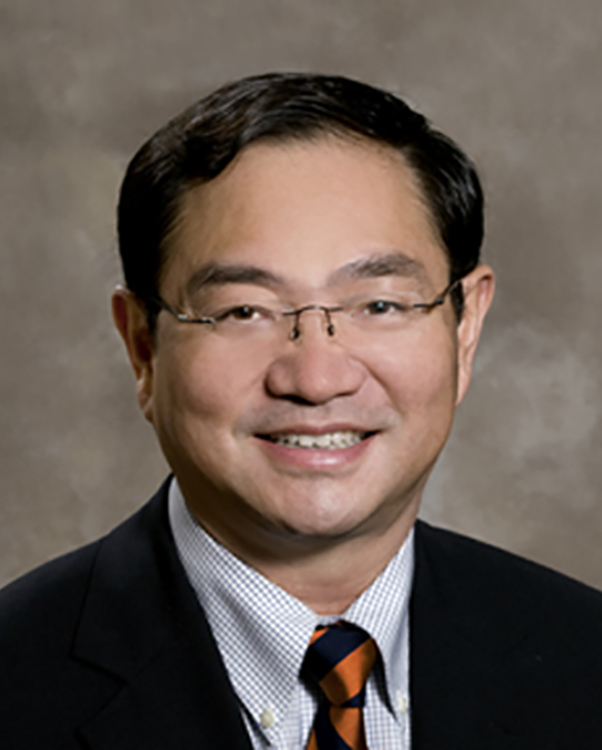 A native of Gansu Province, China, Bo Zhang received an M.S. and Ph.D. in Agricultural Engineering at Illinois in 1992 and 1999, respectively.
In pursuit of his lifelong passion to improve the economic welfare of his fellow citizens in China, Bo Zhang has founded and/or managed seven national and three international companies that have introduced new technologies, created new jobs and promoted economic development. He was president of one of the first consulting firms to introduce international business practices to China and founded a company that designed and developed advanced hydraulic rescue tools specifically for the Chinese market, now the leading tools used in earthquake disaster relief. He is Executive Councilman of China Overseas Chinese Entrepreneurs, a national non-profit community organization composed of compatriots who invest in the enterprise of China and well-known overseas Chinese organizations, and he is Chairman and CEO of American Electronic Products, Inc., headquartered in Oak Park, Illinois, and Chairman of the Ningbo Bosheng Precision Machinery Co., Ltd, and Bestech Abrasives Co., Ltd.
2007
Kandeh K. Yumkella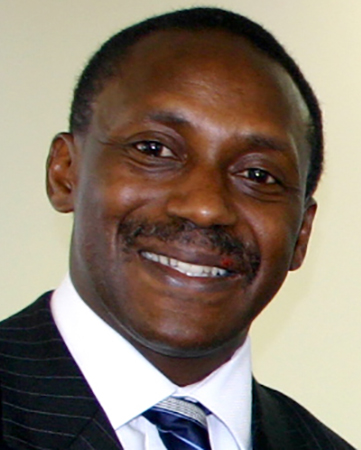 Dr. Kandeh K. Yumkella received his Ph.D. from Illinois in 1991 in Agricultural Economics.
He is the Director-General of the United Nations Industrial Development Organization (UNIDO), a specialized agency of the United Nations whose mandate is to promote sustainable industrial development in the developing countries and economies in transition. Dr. Yumkella is a former Minister of Trade, Industry and State Enterprises of the Republic of Sierra Leone. With over 20 years' experience in international development, he has provided leadership for various initiatives and managed high-level consultations and negotiations with Member States on global development issues. He served as Director of the Africa and LDCs Regional Bureau and UNIDO Representative and Director of the first UNIDO Regional Office in Nigeria. Dr. Yumkella has authored and co-authored several publications.
2006
Sophie Leung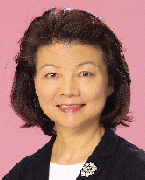 Sophie Leung graduated from the University of Illinois in 1969 with a B.S. in Mathematics and Computer Science and returned to Hong Kong, where she has made significant contributions in business, politics, public service, and philanthropy. Currently, Mrs. Leung acts as Director of Bay Apparel Limited and Director of Golden Emblem Investment Company Ltd. She served (2003-2008) as Hong Kong Special Administrative Region Deputy, 10th National People's Congress of the People's Republic of China.
She is a member of key government and non-government organizations and institutes that support and enhance the development of the textile and garment industry. Mrs. Leung is widely recognized for her public service to the development and implementation of the health care system in Hong Kong; she was a founding member of the Hospital Authority until 2002 and served on a number of its constituent committees as well as acting as trustee of the Hospital Authority Charitable Foundation.
2005
Barry McGaw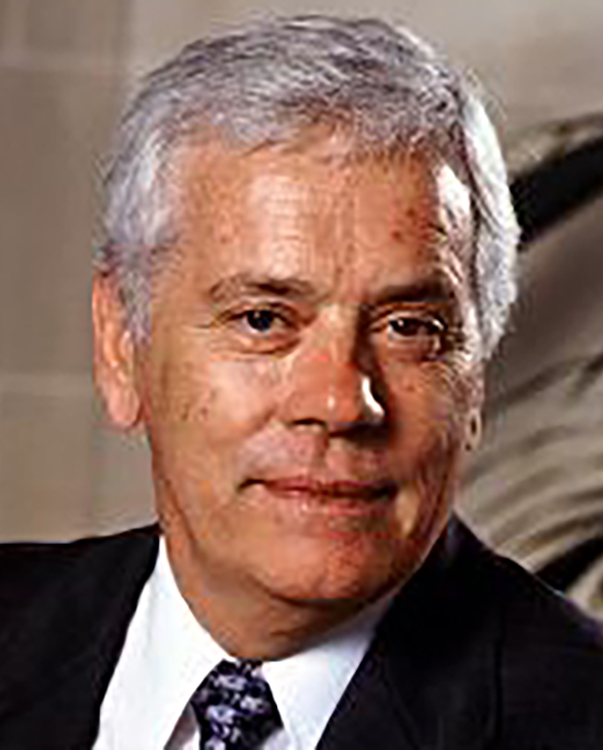 Barry McGaw completed his Ph.D. in Educational Psychology and Measurement at the University of Illinois. He has dedicated his professional life to improving the quality of education for students both in his native Australia and around the world. From 1998 to 2005, he served at the Organisation for Economic Co-operation and Development (OECD), based in Paris, first as Deputy Director for Education in the Directorate for Education, Employment, Labour and Social Affairs and, beginning in 2002, as the first Director for Education in the newly-established Directorate for Education. At OECD, he was highly influential in the design and conduct of the Programme for International Student Assessment (PISA) standards, which analyze student educational achievements in participating countries around the world.
Dr. McGaw is a Fellow of the Academy of the Social Sciences in Australia, the Australian Psychological Society and the Australian College of Educators.
2004
Emil Javier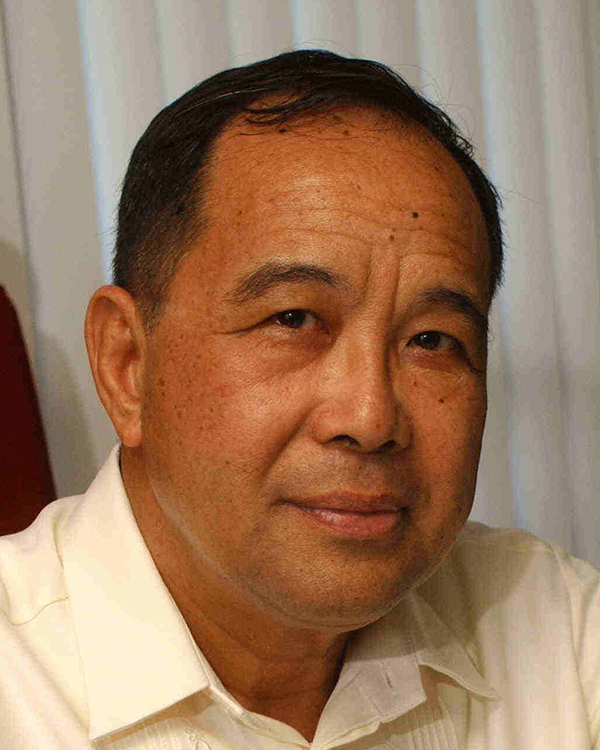 Dr. Javier completed his M.S. degree in Agronomy at University of Illinois in 1964 and his Ph.D. in 1969 at Cornell University.
He served for four years as chairman of the Technical Advisory Committee (TAC) of the Consultative Group on International Agricultural Research (CGIAR), after serving from 1993-1999 as the 16th President of the University of the Philippines. Previously, he served in Taiwan from 1989-1993 as director general of the Asian Vegetable Research and Development Center (AVRDC) and as Minister of Science and Director General for the National Science and Technology Authority of the Philippines from 1981-1986.
Dr. Javier was appointed Chancellor of the Los Baños campus of the University of the Philippines in 1979, where he oversaw the creation of five applied research institutes in the College of Agriculture. Earlier, in 1975, he had founded at Los Baños the Institute of Plant Breeding, one of the premier plant breeding institutes in Asia; his tenure as professor there started in 1969, after his return from the U.S.
2003
Ashok S. Ganguly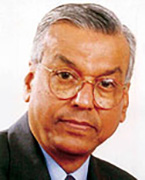 Dr. Ganguly received both his MS and his PhD (1959 and 1961 respectively) from the University of Illinois Department of Food Science and Human Nutrition, College of Agriculture, Consumer and Environmental Sciences.
Dr. Ganguly is currently the Chairman of Firstsource Solutions Ltd (formerly ICICI OneSource Ltd) and ABP Pvt Ltd (Ananda Bazar Patrika Group). He serves as a non-executive director of Mahindra & Mahindra, Wipro Ltd and Tata AIG Life Insurance Co Ltd., and as Chairman of the Advisory Board of Microsoft Corporation (India) Pvt Ltd.
Dr. Ganguly has been a Director on the Central Board of the Reserve Bank of India since November 2000. He is also a current member of the Prime Minister of India's Council on Trade and Industry, Investment Commission, India-USA CEO Council and National Knowledge Commission.
2002
Atef Muhammad Ebeid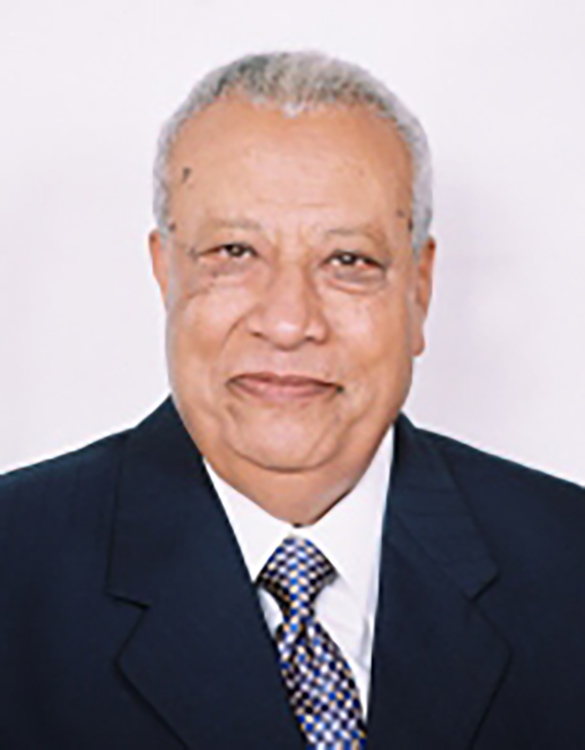 Atef Ebeid received his Ph.D. in business administration from Illinois in 1962. After graduating from Illinois, he returned to Egypt, where he joined the faculty of Cairo University's department of management and worked as a management consultant to various ministries within the Egyptian government.
In 1973, he formed the International Management Center, a consulting firm that helped restructure failing construction firms. He was president of that company until he entered government service in 1984. He served as state minister for administrative development from 1984-1993, and minister of private enterprises from 1993-1999.
He was appointed prime minister by Egyptian President Hosni Mubarak in 1999, and served in that capacity until 2004. As prime minister, he worked to liberalize the economy, increase economic growth, foster trade links with the European Union and the United States, streamline government and initiate social reforms.
2001
Nobuko Matsubara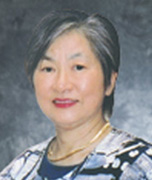 A native of Tokyo, Nobuko Matsubara began her career as a student at the University of Tokyo, where she received a Bachelor's degree in International Relations in 1964. Upon graduation, she entered the civil service in the Ministry of Labor. She received a Fulbright Fellowship a few years later and came to the University of Illinois to pursue a Master's Degree in the Institute of Labor and Industrial Relations, which she completed in 1969.
She returned to Japan and to the Ministry of Labor where she served in a variety of positions, including Director of the International Affairs Division of the Minister's Secretariat, Director-General of the Women's Bureau, Director-General of the Labor Standards Bureau, and Director-General of the Labor Relations Bureau. In these positions, Ms. Matsubara worked actively to promote equal rights in employment for women, as well as the rights of all employees. Her success led to her appointment in 1997 to the position of Administrative Vice Minister of Labor where she served until 1998. Ms. Matsubara has continued to champion the rights of the underrepresented in her current position as President of the Japan Association for Employment of Persons with Disabilities.
Sheth Distinguished Faculty Award for International Achievement
Established by the Provost in 2001 and endowed by Dr. Jagdish and Mrs. Madhuri Sheth in 2006, this award recognizes an Illinois faculty member for exemplary accomplishments in teaching, research, and public service in the international arena.
Recipients
2019
Larry Di Girolamo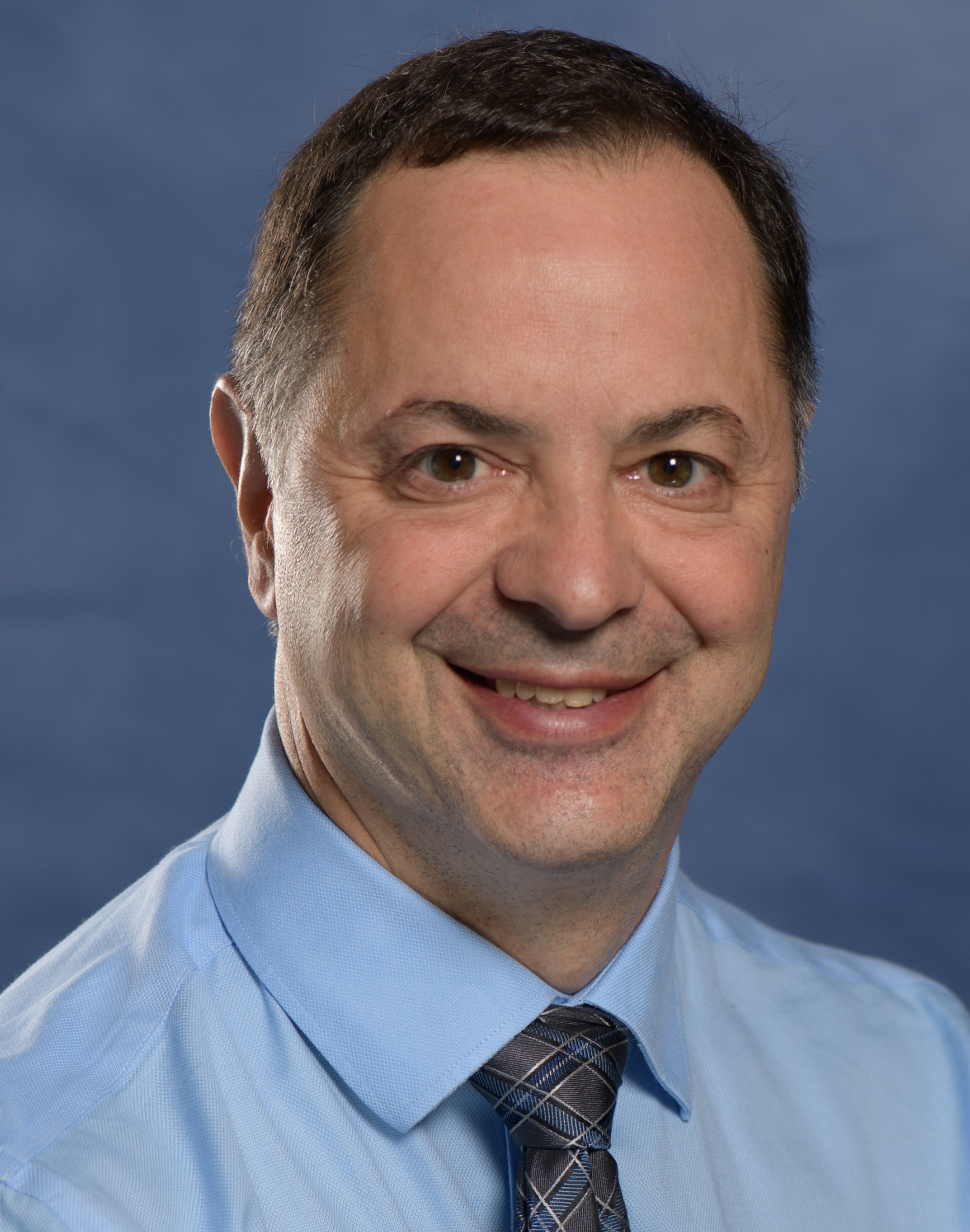 Dr. Larry Di Girolamo is the Blue Waters Professor of Atmospheric Sciences and Daniel Shapiro Professorial Scholar at the University of Illinois at Urbana-Champaign. He received a B.Sc. in Astrophysics from Queen's University, Kingston, ON, in 1989, and a Ph.D. in Atmospheric and Oceanic Sciences from McGill University, Montreal, PQ, in 1996. He joined the faculty at the University of Illinois in 1998, where he conducts research aimed at quantifying the role of cloud and aerosol processes in global climate change and the role of aerosol pollution on human health with a focus on Southeast Asia. He works extensively on national and international collaborations to develop and deploy surface, air and space-based observing systems for cloud and aerosol research, and the subsequent analysis of the data to help inform science and policy on matters of air pollution and climate change.
Dr. Di Girolamo has received numerous awards over his professional career, including the NASA New Investigator Award in Earth Science, NASA Achievement Awards on four separate missions, and the Alan Berman Research Publication Award from the Naval Research Lab. He has served as Editor for the Journal of Applied Meteorology and Climatology, and co-chaired the International Society for Photogrammetry and Remote Sensing's Working Group on the Atmosphere, Climate and Weather Research for four years. He has organized numerous international workshops and conferences pertaining to cloud and aerosol research, and has been active on numerous international outreach activities. He has just returned from a month-long campaign in the Philippines, where he worked with NASA, the Navy, and the Manila Observatory to study the effects of biomass burning aerosols from Indonesia on regional air quality and weather using ground, air, and satellite instruments, and to engage with Filipino students from Junior High to graduate school.
Dr. Di Girolamo teaches classes in physical meteorology, radiative transfer, and satellite remote sensing, where he is routinely on the List of Teachers Ranked as Excellent by Their Students.
2017
Benjamin J. Lough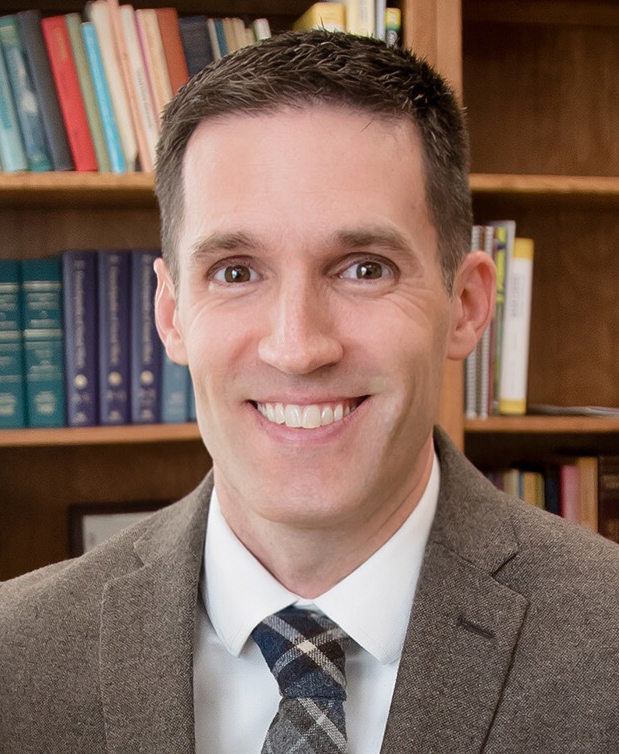 Dr. Benjamin Lough is an Associate Professor at the School of Social Work, University of Illinois at Urbana-Champaign and Faculty Director of International Service at the Center for Social Development (CSD), Washington University in St. Louis. He also works as Senior Research Associate for the Center for Social Development in Africa (CSDA), University of Johannesburg, and Senior Researcher for the United Nations Volunteers (UNV) program in Bonn, Germany. He is also the Quantitative Research Director of Campus Compacts' Global Service-Learning, Associate Editor of Voluntaristics Review, and serves on the Board of the Building Bridges Coalition—a US-based coalition of hundreds of international volunteer-cooperation organisations. He co-leads the tripartite Global Research Agenda on Volunteering for Peace and Development in partnership with the UNV, CSD and FORUM to implement a strategic "global research agenda on volunteering for peace and sustainable development"—a framework designed to shadow the new UN Sustainable Development Goals 2015-2030.
Dr. Lough's research interests include: volunteering, civic engagement, community development, and non-profit management. He was co-author of is lead author of the 2011 United Nations State of the Worlds Volunteerism Report (SWVR), and is lead author of the 2018 SWVR. As part of this effort, he is currently leading a research team of 24 researchers to assess how volunteerism effects the resilience of communities in 15 countries affected by humanitarian disasters, violent conflict, mass migration and refugee resettlement.
Dr. Lough has been awarded more than a dozen research grants from foundations, research centers, international network bodies, and intergovernmental organizations to study the impacts of voluntary action in low-income communities, as well as the impacts of global service learning (GSL) in institutions of higher education. He is currently engaged in research funded by the Social Science and Humanities Research Council of Canada SSHRC of Canada (together with Dr. Rebecca Tiessen) to understand effective practices of international volunteering.
Many of his most visible works have been published by intergovernmental and transnational organizations, and their related global network bodies. Many of these works have been translated into multiple languages and are contributing to global dialogue and discussion on volunteerism for development. Since his appointment at the University of Illinois, Dr. Lough has published 25 peer-reviewed journals on international volunteering and service learning – in addition to more than 25 manuscripts as monographs, reports or book chapters on the subject. In 2017, he was keynote speaker at the UNESCO NGO Forum in Saudi Arabia for his work on voluntary engagement by youth and their potential to create global social change.
Dr. Lough's has served on the organizing committee for multiple discipline-specific global conferences. As a member of the Service World Global Summit Planning Team, he helped to organize the 2012 National Conference on Volunteering and Service, and the Global Summit on Volunteering and Service in 2014. He served as a member of the Steering Committee for the UN Habitat Africa Conference on Volunteer Action for Peace and Development in 2012, as well as a partner conference on Volunteer Action for Peace and Development in Asia and the Pacific in 2014. He is an active member of the International Forum for Volunteering in Development (FORUM) Research Working Group—a global coalition of international volunteer-involving organizations from 18 countries. In 2013, he represented FORUM at the UN Open Working Group on Sustainable Development Goals. He also serves as an advisory board member for the Ford Foundation International Fellowships Program and the UNESCO Coordinating Committee for International Voluntary Service.
Dr. Lough is also actively engaged with the international research community at the University of Illinois. He is a faculty affiliate with Center for Global Studies (CGS), the Russian, East European, and Eurasian Center (REEEC), the Center for African Studies (CAS), and the European Union Center (EUC). Since 2015, he has also served as a member of the EUC Executive Committee. He continues to serve on the Provost's Illinois International Advisory Committee (IIAC) with a focus on international engagement. He served on the Office of the Provost's Service Learning Task Force in 2015, and the Provost's Special Working Group on An International Campus in a Global World in 2014. For multiple years, he has served on selection committees for the International Programs and Studies' Graduate and Undergraduate International Achievement Awards.
His teaching interests include: community and organizational practice, non-profit management, international social work, and the evaluation of social welfare programs and services. He currently teaches courses in foundations of the non-profit sector, social work practice with organizations and communities, management of human service organizations, and international social work at the UIUC School of Social Work.
Prior to beginning his work at the University of Illinois, Dr. Lough was an independent consultant with the Department of Human and Social Services of American Samoa and the Foundation for International and Community Assistance in Armenia and the Republic of Georgia. In addition to considerable research and teaching experience, Dr. Lough worked for two years as a clinical social worker. He earned his BS in Sociology in 2000 and his MSW in 2003 from Brigham Young University, and his PhD in 2010 from the George Warren Brown School of Social Work at Washington University in St. Louis.
2016
Dr. Helaine Silverman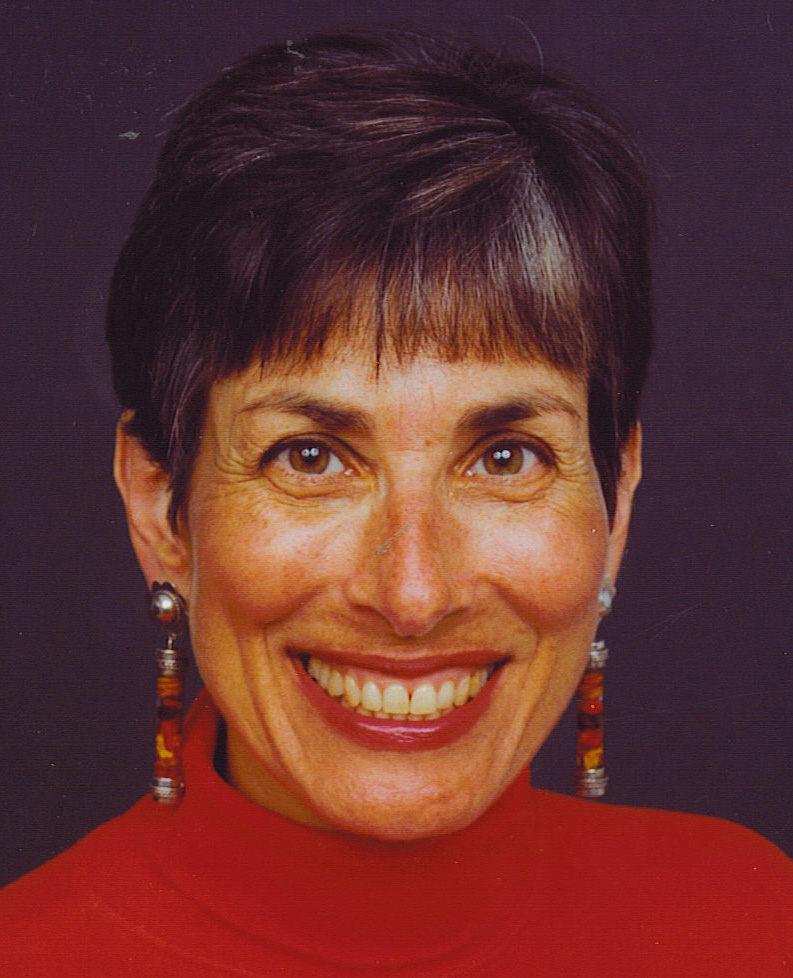 Helaine Silverman is Professor of Anthropology and Director of CHAMP/Collaborative for Cultural Heritage Management and Policy at Illinois. Her research focuses on the cooperative and conflictual production of archaeological monuments and living historic centers as heritage sites for visual, performative, economic and political consumption as undertaken by national governments, regional authorities, local administrations, community stakeholders, and the global tourism industry. Most of her research around these issues is conducted in Peru and England. She also leads a CHAMP project called "The Mythic Mississippi," which is studying the heritage of the Illinois section of this historic river. This project will generate policy for improving and integrating sustainable tourism, heritage management, economic development and historic preservation in our state. She has just begun a comparative project on heritage conflict in physically divided capitals (Nicosia, Belfast, Berlin, Beirut, and Jerusalem).
In addition to her own authored works, Dr. Silverman is the editor/co-editor of: Archaeological Site Museums in Latin America (University Press of Florida, 2006), Cultural Heritage and Human Rights (Springer, 2007), Intangible Heritage Embodied (Springer, 2009), Contested Cultural Heritage (Springer, 2011), Cultural Heritage Politics in China (Springer, 2013), Encounters with Popular Pasts (Springer, 2015) and Heritage in Action (Springer, 2017). She serves on the editorial boards of American Anthropologist, International Journal of Heritage Studies, Heritage & Society, World Art, Built Heritage, and Thema. She is the co-editor of two book series: "Heritage, Tourism, and Community" (Routledge) and "Multidisciplinary Perspectives on Archaeological Heritage Management" (Springer).
Dr. Silverman is an Expert Member of ICOMOS' International Committee on Archaeological Heritage Management (ICAHM) and ICOMOS's International Scientific Committee on Cultural Tourism (ICTC)—these organizations advise UNESCO on its famous World Heritage List. Dr. Silverman also was an expert consultant on the successful U.S. nomination of Poverty Point to the World Heritage List and she consults on the U.S. Tentative List Site of the Hopewell Ceremonial Earthworks. She has been a keynote speaker on cultural rights at the Office of the United Nations High Commissioner for Human Rights in Geneva and in September she will be serve as an expert member on a UNESCO panel considering the reconstruction of the Bamiyan Buddhas in Afghanistan.
Her passion on campus is CHAMP. Over the past decade, she has brought together more than two dozen faculty members from more than a dozen departments in six colleges as well as the two campus museums under the CHAMP umbrella. Through her leadership, CHAMP has grown to campus-wide, national and international prominence through its campus and international conferences, book series, and the educational excellence of its graduate minors in Heritage Studies and in Museum Studies. The latter are enhancing career opportunities for our graduate students as proven by their post-graduation employment. For all these reasons CHAMP has been sought out as a formal institutional partner of the distinguished Ironbridge International Institute for Cultural Heritage at the University of Birmingham, UK, and the Critical Heritage Studies Network at Stockholm University, Sweden.
2015
Dr. Elvira Gonzalez de Mejia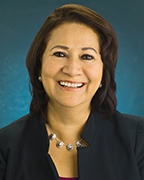 Dr. Elvira Gonzalez de Mejia is a Professor in the Department of Food Science and Human Nutrition (FSHN), Assistant Dean for Research in the College of Agricultural, Consumer and Environmental Sciences (ACES), and a University Scholar of the University of Illinois. She also is a member of the Division of Nutritional Sciences and an affiliate of the Center for Latino American and Caribbean Studies.
Dr. de Mejia was honored for her research on how bioactive compounds in a variety of foods from around the world impact human health and disease. She has investigated whole and individual plant components for their effects on obesity, diabetes, and cancer, in particular. These diseases collectively have an enormous global impact, with lost years of life and productivity cited as the largest drain on the global economy compared to other causes of death, including infectious diseases. Clearly, Dr. de Mejia is a world-renowned scholar and leader in bioactive plant components with emphasis on the health benefits of functional properties of botanicals and foods. Dr. de Mejia is also a devoted and talented teacher, who takes a particularly global view of education and has made extensive impacts to strengthen the University of Illinois' International dimension through her research, teaching and outreach.
2014
Mohammad Babadoost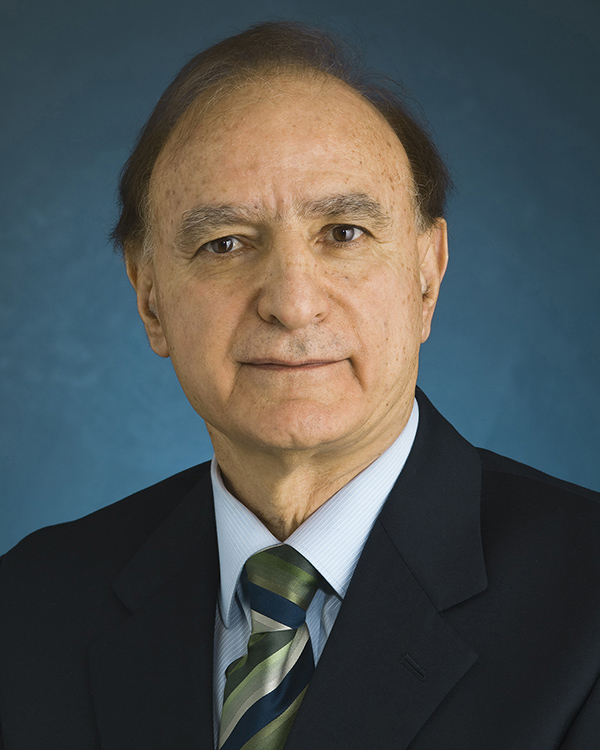 Dr. Mohammad Babadoost is professor of plant pathology and extension specialist in the College of Agricultural, Consumer, and Environmental Sciences (ACES) at the University of Illinois.
Dr. Babadoost was honored for his work in improving the science of plant pathology and global food security throughout the world, especially in Mexico, Caucuses Region, Central Asia Region, China, and the Middle East. As coordinator of the Library Assistant Program, he has created access to agricultural and educational information to universities and research institutes around the world.
Prasanta Kalita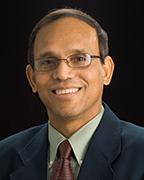 Dr. Prasanta Kalita is professor of soil and water resources engineering and is the director of the ADM Institute for the Prevention of Postharvest Loss, also in the College of ACES.
Dr. Kalita is being honored for his efforts in water resources management, which have improved water quality and created pollution control connections spanning multiple continents, as well as his mentorship of students.
2013
Thomas Bassett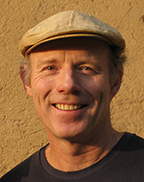 Dr. Thomas Bassett is a professor of geography and geographic information science and the director of the LAS Global Studies Program. Dr. Bassett was honored for his seminal contributions to the field of political ecology and his pioneering work and its impact on policy discussions surrounding issues such as global climate change, poverty and rural development. He has conducted field research for 33 years in Côte d'Ivoire as well as Mali and Burkina Faso.
His current research examines the relationship between agricultural diversification and farmer incomes in West Africa. The award also recognizes Dr. Bassett's mentorship of international and Illinois scholars interested in exploring interdisciplinary dimensions of contemporary global environment and development issues.
2012
Madhu Viswanathan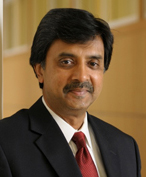 Madhu Viswanathan is the Diane and Steven N. Miller Professor in Business at the University of Illinois. Dr. Viswanathan was honored for his pioneering subsistence marketplace research in countries on several continents. The award recognized his educational innovations in incorporating global challenges such as poverty and environmental sustainability into the curriculum and disseminating educational materials to educators around the world. Through these innovations, he is providing students with immersive learning experiences, both in the classroom and in the field, and promoting sustainable business practices internationally.
The award also recognized his social initiative on marketplace literacy and empowerment through micro-level entrepreneurship, which has had measureable impact in the fight to alleviate poverty by elevating the standard of living for economically marginalized people in developing nations.
2011
Barry Pittendrigh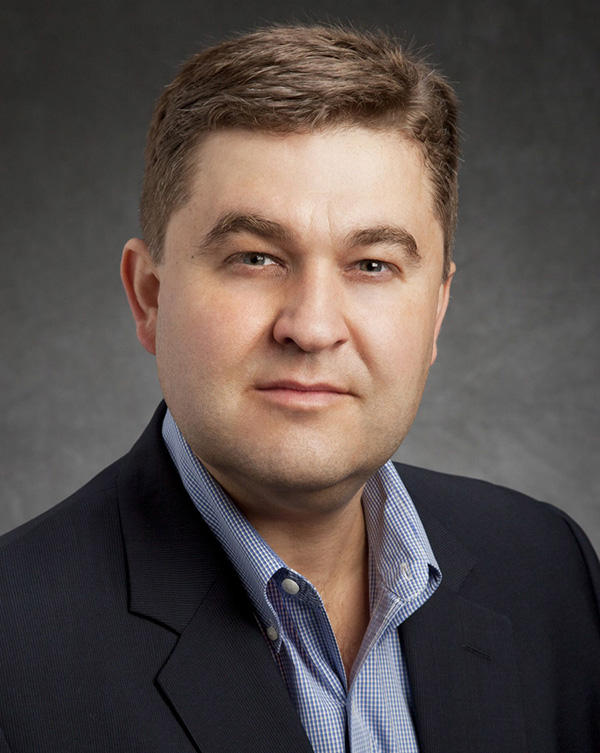 Barry R. Pittendrigh is a professor in the Department of Entomology and holds the C.W. Kearns, C.L. Metcalf and W.P. Flint Endowed Chair in Insect Toxicology. Dr. Pittendrigh was honored for his efforts in putting educational solutions into the hands of local farmers in West Africa to effectively use many of the pest control strategies developed by a USAID-funded project he has led the past 8 years. This involved a network of scientists from across West Africa who are actively engaged in the development of Integrated Pest Management Strategies to control pests of cowpeas.
He played an instrumental role in the development of two programs that seek to help address the challenge of deploying educational materials into the hands of low literate learners in a scalable manner. The first, called Scientific Animations Without Borders (SAWBO), is focused on creating content useful for educating people on topics that can improve the quality of their lives through the use of animations voice overlaid in local languages. The second is a system of sharing these educational materials with the world, termed the Sustainable Development Virtual Knowledge Interface (SusDeViKI).
2010
Barbara Ford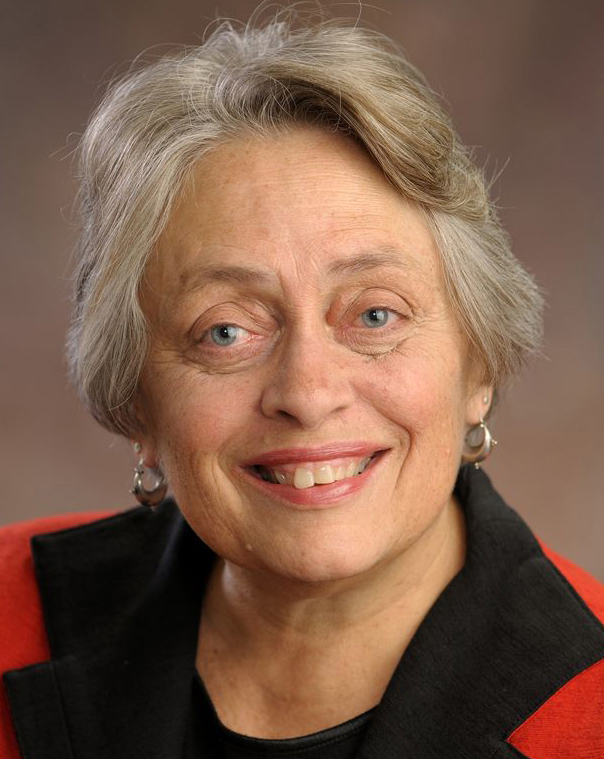 Barbara J. Ford is the director of the Mortenson Center for International Library Programs and Mortenson Distinguished Professor at the Library of the University of Illinois. Professor Ford, who received her MS in Library Science at Illinois in 1973 and her MA in law and diplomacy from the Fletcher School of Law and Diplomacy in 1969.
Dr. Ford has a long and distinguished academic career in developing educational programs for librarians around the world and promoting a global vision of librarianship through her work as president of the Association of College and Research Libraries from 1990-1991, president of the American Library Association from 1997-1998, and as an elected member of the International Federation of Library Associations and Institutions Governing Board from 2005-2009. In addition, the Mortensen Center has brought librarians from over 90 countries to Illinois and, under Professor Ford's leadership, has initiated international collaborations and partnerships in Africa, Eastern Europe, and Asia. Professor Ford's international activities began when she served as a Peace Corps Volunteer in Panama and Nicaragua.
2009
Paul Garber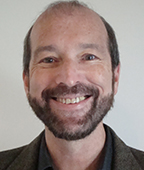 Paul Garber is a professor in the Department of Anthropology. He holds an M.A. degree from New York University and Ph.D. from Washington University at St. Louis. Dr. Garber is a leading international figure in conservation education and research. In 1994, he founded the La Suerte Biological Research Station in Costa Rica, and in 1999 he founded the Ometepe Biological Research Station in Nicaragua. Professor Garber has contributed greatly to campus duties as a head of the Anthropology Department from 2001-2006.
Dr. Garber has been a tireless researcher, publishing over 120 edited volumes, journal articles, and book chapters on the behavior of primates, and on ecology, with a special emphasis on his field studies. Over the past 15 years he has taught courses to hundreds of students from the University of Illinois and other major universities around the world. Besides contributing greatly to the scientific community, Dr. Garber has made a significant contribution to training and mentoring the next generation of conservation scientists.
2008
Clifford Singer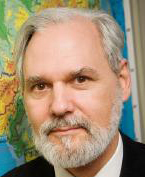 Clifford Singer graduated from the University of Illinois with a B.S. in Mathematics in June 1966, then apparently, the youngest graduate of the university in half a century. He also holds a Ph.D. from the University of California at Berkeley in Biochemistry. Professor Singer currently is co-director of the Illinois College of Engineering Initiative on Energy and Sustainability Engineering, through which he has developed graduate education programs and research proposals.
Professor Singer has done extensive work on international security policy, including organizing a series of international meetings on multilateral arms control for the John D. and Catherine T. MacArthur Foundation, and leading a documented cooperative policy study on Reinventing Multilateralism by Illinois and other major MacArthur Foundation Technology and Security Initiative U.S. grantees. With a particular emphasis on security and cooperation in Asia over the last dozen years, he is an author of more than 140 articles and reports, including: "Probability Distributions for Carbon Emissions and Atmospheric Response" in the journal Climatic Change, and a book published in 2008 entitled Energy and International War: From Babylon to Baghdad and Beyond.
2007
Thomas B. Ginsburg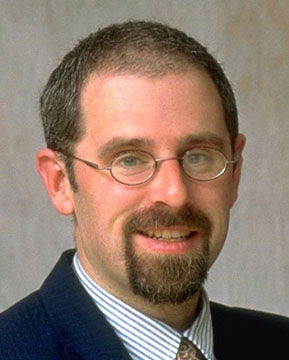 Tom Ginsburg focuses on comparative and international law from an interdisciplinary perspective. He holds B.A., J.D., and Ph.D. degrees from the University of California at Berkeley.
One of his books, Judicial Review in New Democracies (Cambridge University Press 2003) won the C. Herman Pritchett Award from the American Political Science Association for best book on law and courts. He has served as a visiting professor at the University of Tokyo, Kyushu University, Seoul National University, the Interdisciplinary Center Herzliya, the University of Pennsylvania, and the University of Trento. He currently co-directs the Comparative Constitutions Project—an effort funded by the National Science Foundation to gather and analyze the constitutions of all independent nation-states since 1789. Before entering law teaching, he served as a legal adviser at the Iran-U.S. Claims Tribunal, The Hague, Netherlands, and consulted with numerous international development agencies and foreign governments on legal and constitutional reform.
2006
James Wescoat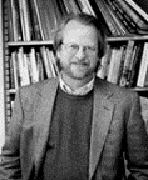 Professor James L. Wescoat has worked on waterworks conservation projects and contemporary water policy issues in South Asia, North America, and the Middle East. In South Asia, he directed the Smithsonian Institution's Mughal Gardens Project in Lahore, Pakistan (1986-1996), and managed a USEPA case study of the potential effects of global climate change on water management in the Indus River basin. He worked with another Smithsonian team on the waterworks of the "Moonlight Garden" opposite the Taj Mahal in Agra, India; and with colleagues Amita Sinha, D. Fairchild Ruggles, and Gary Kesler on the newly-designated World Heritage Site of Champaner-Pavagadh in Gujarat, India.
His current research focuses on the conservation of Rajput garden waterworks in an arid drought-prone area of Nagaur, Rajasthan, India. In North America, Professor Wescoat chaired science-policy reviews for the National Research Council on Glen Canyon Dam on the Colorado River and the Lake Ontario-St. Lawrence River system.
2005
Peter B. Maggs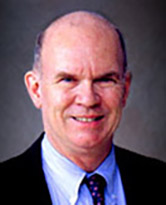 Fluent in Russian, his particular areas of expertise include Russian and Soviet law, American law of unfair trade practices, consumer protection, and computer law. He is widely admired in his field for the extraordinary scholarly contribution he has made to global legal studies, based on his breadth of knowledge and interests, his extensive language competency, and his skillful translations of complicated foreign legal texts.
Professor Maggs has contributed significantly to the international expertise on campus through his work in both the College of Law and in the Russian, East European, and Eurasian Center (REEEC). He has also made major contributions to many countries in Eastern Europe and the former Soviet Union thorough his work in education and law reform projects, most notably his work on the Moldovan Civil Code, enacted in 2002. In addition to scores of articles and reviews, he has authored two leading casebooks in the international intellectual property area as well as a monograph published in Russia on intellectual property.
2004
William J. Davey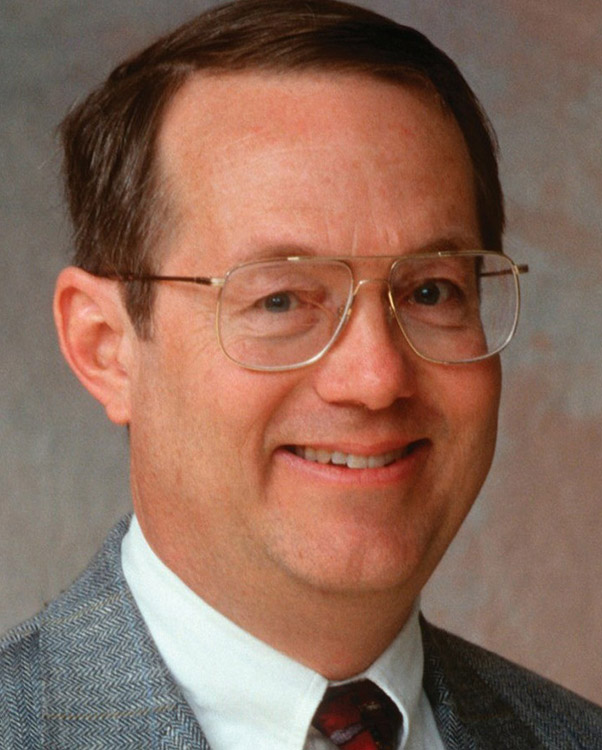 William Davey is the Edwin M. Adams Professor at the College of Law, where he has taught courses in international trade law, European Union law, international business transactions, and corporate/securities law since 1984. After graduating from law school, he served as a law clerk to Judge J. Edward Lumbard at the U.S. Court of Appeals, New York, and Justice Potter Stewart of the U.S. Supreme Court. He then worked in Brussels and New York for the law firm of Cleary, Gottlieb, Steen & Hamilton. From 1995-99, he was on leave from the College and served as the Director of the Legal Affairs Division of the World Trade Organization.
Professor Davey has authored several books and numerous articles about international trade and European Union law. He is a member of the American Law Institute and serves on the International Trade Committee of the International Law Association. Professor Davey also serves on the Editorial Board of The Journal of International Economic Law (Oxford), the Board of Advisors for The Columbia Journal of European Law, and the Faculty Editorial Board of the Indiana Journal of Global Legal Studies.
2003
Burton Swanson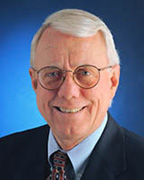 Dr. Burton Swanson is an alumnus of the University of Illinois, having received his B.S. in Agricultural Education in 1961. He obtained his M.S. in International Agricultural Development from the University of California-Davis in 1968 and his Ph.D. in Development Studies from the University of Wisconsin at Madison in 1974.
During the course of his career he has served in Europe, the Middle East, Latin America, and Asia. He has worked with USAID, IFAD and the World Bank, was a founder of the Association of International Agricultural Extension Education (AIAEE). In addition, Dr. Swanson has edited several books, one translated into seven languages.
Dr. Swanson has been equally effective in Illinois where he provided leadership for the University of Illinois' value-added agricultural research and extension program. Also at the University, Dr. Swanson has also been a Professor of Rural Development in the College of Agriculture, Consumer and Environmental Sciences (ACES), Professor and Director of INTERPAKS (Office of International Agriculture and a Senior Fellow for International Service for national Agricultural Research at The Hague.
2002
Werner Baer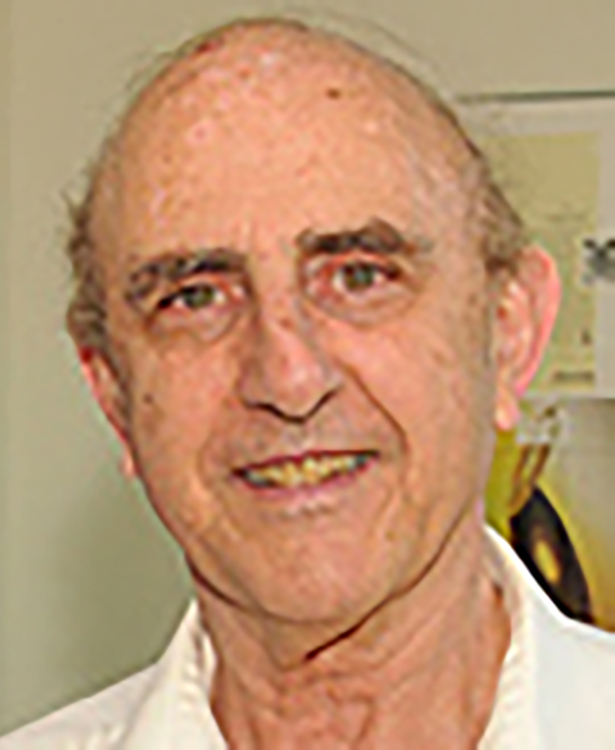 Werner Baer was the Jorge Lemann Professor of Economics. He received his Bachelor's degree from Queen's College in 1953, and a Master's and a Ph.D. from Harvard University in 1955 and 1958 respectively. His research centers on Latin America's industrialization and economic development, especially of Import Substitution Industrialization (ISI) and Brazil.
Carlos Alberto Braga, an economist at The World Bank, notes that not only does Baer's analysis of Latin American economic development occupy a well-deserved place in the economic literature dedicated to the region but also that he has been a highly influential thinker and researcher and was been responsible for establishing one of the largest networks of those interested in the economies of Latin American. His impact on debates about Latin America's economic experience goes well beyond his writings. Rafael Correa, the current president of Ecuador, was advised by Baer during his time at Illinois.
His book, The Brazilian Economy: Development and Growth, is one of the only comprehensive studies in English of all aspects of Brazil's economic development, and is currently in its 6th edition.
2001
Marianna T. Choldin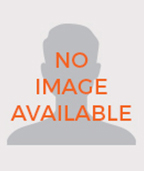 Marianna Tax Choldin is the C. Walter and Gerda B. Mortenson Distinguished Professor at the University of Illinois Library. Choldin, who became the founding director of the Mortenson Center for International Library Programs in 1991, has traveled the world to work with librarians, promoting improved library services, new technologies and, especially, freedom of information.
Choldin has been on the UI faculty since 1969, and has served as director of the Russian and East European Center and as head of the Slavic and East European Library. Currently, she is an adjunct professor in the UI Graduate School of Library and Information Science. Her research focuses on censorship in Russia, the (former) Soviet Union and the post-Communist world. She is the author of numerous articles and books, including "A Fence Around the Empire: Russian Censorship of Western Ideas Under the Tsars" and she co-edited "The Red Pencil: Artists, Scholars, and Censors in the USSR" with Maurice Friedberg, UI professor of Russian literature. Choldin received her bachelor's and doctoral degrees at the University of Chicago.
Charles C. Stewart International Young Humanitarian Award
Established in 2005, and endowed by Charles C. Stewart in 2007, this award recognizes the accomplishments of an Illinois graduate whose dedicated international service exemplifies the highest ideals of selflessness and dedication to the welfare of communities outside of the United States.
Recipients
2019
Jeff Badu
Jeff Badu is a serial entrepreneur and a wealth multiplier. He's a Licensed Certified Public Accountant (CPA) and the Founder and CEO of Badu Enterprises, LLC, which is a multinational conglomerate that owns several key companies. His marquee company is Badu Tax Services, LLC, which is a CPA firm that specializes in tax preparation, tax planning, and tax representation for individuals and businesses. Another key company is Badu Investments, LLC, which is primarily a real estate investment company that acquires residential and commercial real estate properties in areas such as the South Side of Chicago in efforts to restore traditionally underserved areas. What sparked his interest in launching these companies is his passion for helping people minimize their tax liability and ultimately multiplying their money by investing it and building multi-generational wealth. His purpose in life is to inspire and support the super hungry to take hold of infinite resources in order to create an abundant lifestyle.
He's extremely passionate about financial literacy and currently hosts various financial literacy workshops throughout the country. He's a public speaker and his overall mission in life is very simple: to make a lasting positive impact in as many lives as possible, especially when it comes to their finances.
2017
Adam Brakhane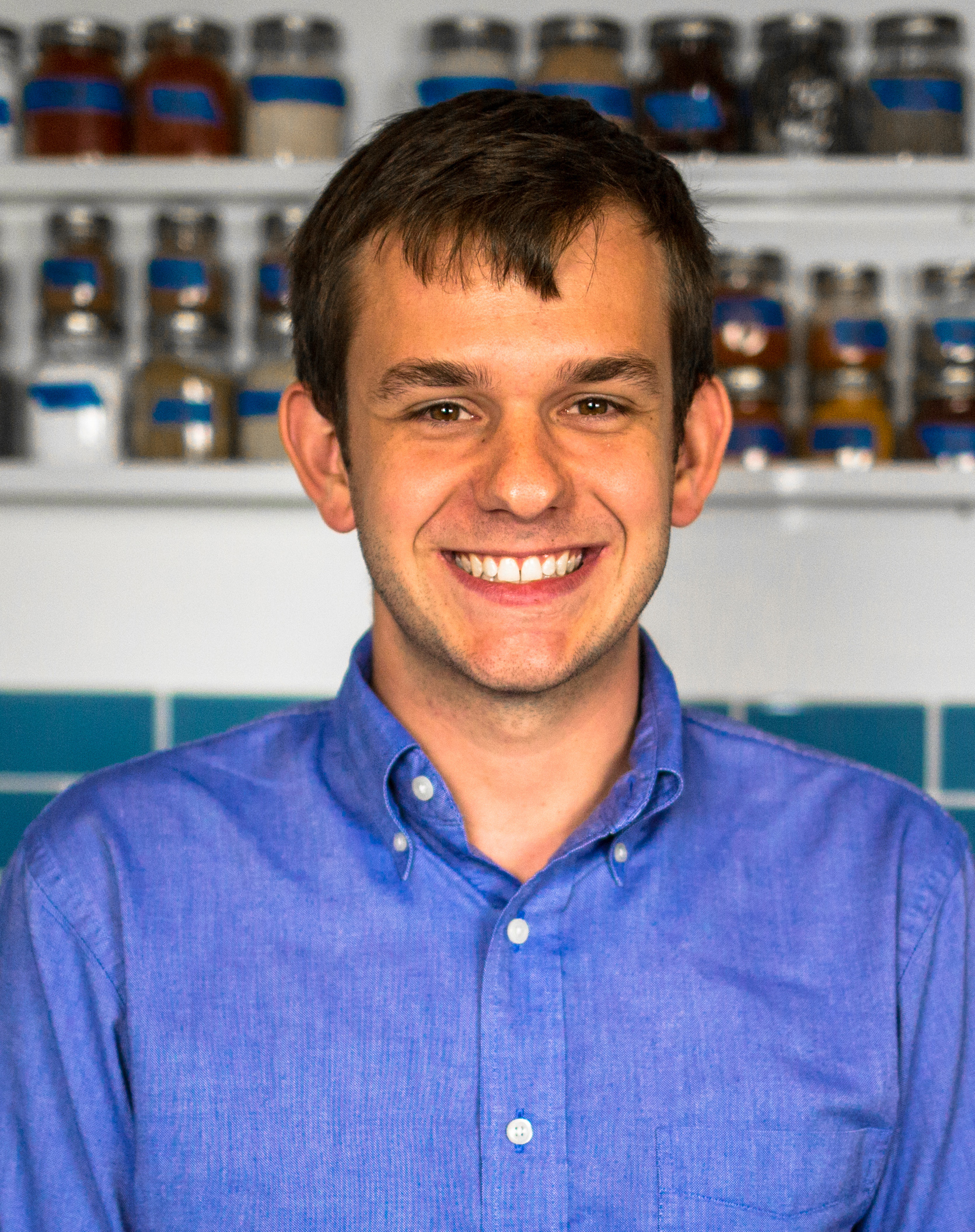 Adam Brakhane completed his Bachelor's in Computer Engineering in 2014. Just before his Junior year, a new engineering class was introduced: Honduras Water Project. He joined on a whim and was quickly introduced to the idea of holistic engineering design that incorporates the social, cultural and technical implementations of a project.
While visiting Honduras for the class project survey trip, he connected with other long-term volunteers from International Rural Water Association (IRWA) and Agua y Desarrollo Comunitario (ADEC). These relationships would become invaluable over the following years, as he continued to come back to Honduras. With his computer engineering background, he created pressure monitoring devices that could be placed around communities to better monitor and improve water systems. Adam continues to work with these organizations, providing technical assistance and analytics.
In 2017, Adam and several other past students from the Honduras Water Project class decided to take their passion for holistic design of water projects and create Akelos, a 501(c)3 nonprofit. Akelos partners with nonprofits around the world to provide resources they may be lacking: the ability to work with local NGOs, engineering design, administration, community health, grant experience, and more.
Adam currently works at Tovala, a food-tech startup in Chicago, where he serves as Director of Software Engineering.
2016
Brittany Koteles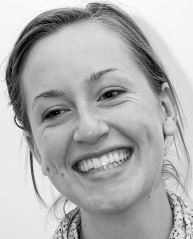 Brittany Koteles graduated from Illinois with a self-designed major in Nonprofit Management and Social Innovation, and a minor in Spanish. Having built much of her plan of study around Illinois' service-learning courses, she was an active advocate for campus wide growth and adoption of service-learning offerings. She served as a student advisor and instructor for the re-launch of Learning in Community, conducted the Center for Teaching Excellence's first longitudinal study of service-learning in Big Ten schools, and presented at two UI Public Engagement Symposiums on her work. She went on to consult with the global Changemaker Campus network, helping colleges and universities on to embed more curriculum-based opportunities for students to be Changemakers.
In 2011, she pursued a Fulbright Fellowship in Barcelona, where she spent three years uncovering, sharing, and advancing the story of social entrepreneurship in Spain. There, she wrote the book Stories of Scale, nine case studies of social entrepreneurs from across the country; taught and spoke about social entrepreneurship in public schools; and helped form the launch team for the Barcelona Impact Hub, a community space for local social innovators.
She currently directs the Fellowship program for Ashoka, the world's largest network of leading social entrepreneurs. In this role, she designs tools, experiences, and opportunities for the 200+ Ashoka Fellows based in the United States, serving as a social sector "dot-connector," helping Fellows maximize their impact, and writing about trends in the field of social entrepreneurship. She also helped to launch a new initiative to diversify the Ashoka Fellowship, especially in terms of race, gender, and geography; an initiative that has had ramifications on other global programs at Ashoka.
Brittany is active in the Washington DC community as a facilitator, improviser, activist, and dabbling filmmaker. She is currently designing an alternative, secular chaplaincy program to support the inner growth of the world's leading changemakers, in collaboration with the Open Master's network.
2015
Patricia Lazicki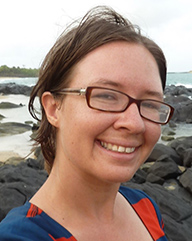 Patricia Lazicki received her Master's in natural resources and environmental sciences at the University of Illinois, focusing on soil science and sustainable nutrient management in agroecosystems. In 2011, she worked for ACDI Lusekele, an extension and research center in rural Democratic Republic of Congo, where she assessed options for affordable and meaningful soil testing methods. In 2013, she joined the faculty of Njala University in Sierra Leone. Her work included developing curriculum for and teaching soil science classes, and mentoring student research. She cooperated with her Njala colleagues on a variety of research projects, including screening legume species for suitability in reclaiming marginal lands, adapting a method for measuring labile organic carbon, and assessing the potential of different biochars for increasing fertilizer use efficiency in field and nursery settings. Simultaneously she coordinated the University of Illinois' study abroad program with Njala and served as a liaison between the two universities.
Following the disruption of the Sierra Leone program due to the 2014 Ebola epidemic she continued to work for Illinois, conducting soil testing and fertilizer management workshops in the Republic of Georgia through the Modernizing Extension and Advisory Services (MEAS) program. Ms. Lazicki currently works for an extension project at the University of California Davis, summarizing fertilizer research into user-friendly, interactive online guidelines for efficient crop nutrient management.
2014
T. Patrick Walsh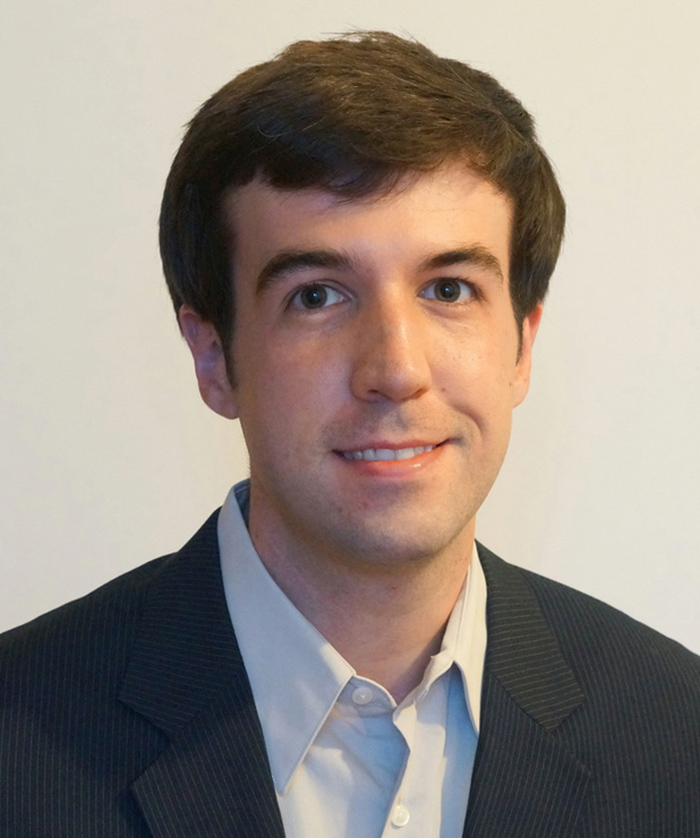 Patrick Walsh is a founder of Greenlight Planet Inc., a manufacturer and distributor of solar-powered LED lights for the developing world. Walsh was honored for his work with Greenlight. He designed Greenlight Planet's first solar lantern as an undergraduate student after spending a summer in rural India with the campus student organization Engineers Without Borders. The company has so far sold over three million Sun King lamps to off-grid families in South Asia and Africa.
He graduated from Illinois in 2007 with a B.S. in engineering physics and a B.A. in economics.
2013
David J. Krupa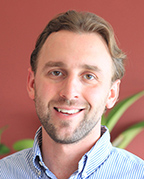 David J. Krupa is a founder of the non-profit organization Range of Motion Project (ROMP) in Guatemala. Krupa was honored for his impact in prosthetics care in Latin America and Pakistan, which has brought mobility and hope to countless lives that may not have otherwise had access to needed care.
It is estimated that ROMP has helped fit more than 1,500 amputees in Latin America since the project began. He also founded his own orthopedic importation business, Krupa O&P, which supplies critical components and materials to countless other prosthetics clinics throughout Ecuador.
He received his B.S. in biology from the University of Illinois in 2002.
2012
Abram J. Bicksler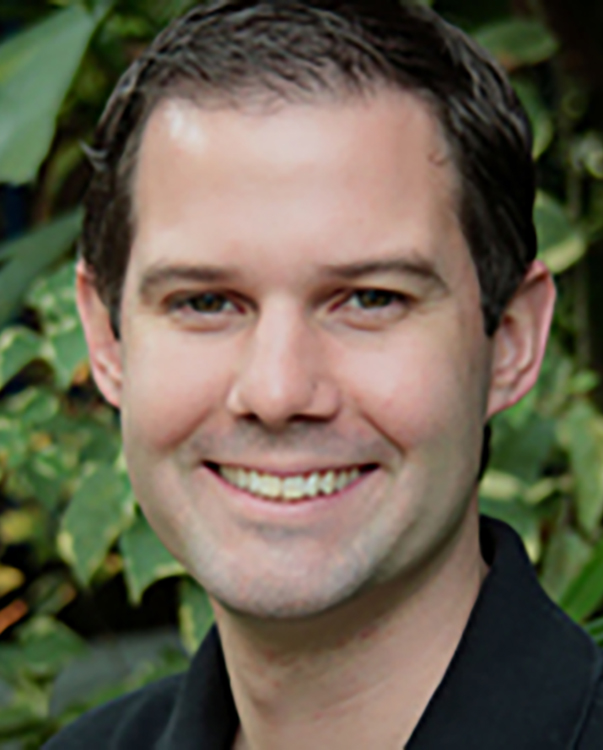 Dr. Abram J. Bicksler completed his M.S. and Ph.D. in natural resources and environmental sciences at Illinois, focusing on sustainable vegetable production. He is director of Sustainability Research for the International Sustainable Development Studies Institute (ISDSI) in Chiang Mai, Thailand.
Dr. Bicksler was honored for his work on sustainable tropical agriculture in Thailand and Cambodia, which has the potential to make a significant contribution to alleviating hunger and poverty among farming communities throughout Asia. He also works with the ECHO Asia Impact Center, which provides technical support for individuals and organizations working in agriculture and community development activities among smallholder farmers throughout Asia.
2011
Benjamin Barnes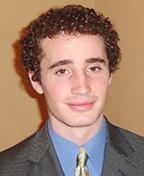 Benjamin Barnes enrolled at Illinois in Fall 2003 and began volunteering with Engineers Without Borders (EWB) that same semester. Since then, he served in various roles on the EWB executive board, designed outreach and education programs, and volunteered on energy and water projects in rural areas. His first project was a partnership with a village in Southeast India, where the EWB team designed and constructed a low-tech biofuel electricity system.
In 2005, he co-founded the Adu Achi Water Project in Nigeria. After years of fundraising, assessment trips, and design work, the team began implementing the well and distribution system design. Over the next few years, Ben spent over 16 months living in Adu Achi. While there, he facilitated meetings in which the community members designed the system's management structure and provided input on the technical design. As a result, he developed a deeper understanding of Adu Achi's needs and capacity and modified the system design extensively. Ben graduated in 2009, and as of 2012 worked for the Construction Engineering Research Lab (CERL) on energy and water planning at the neighborhood level. He continues to work with the Adu Achi project in his free time.
2010
Judd Holzman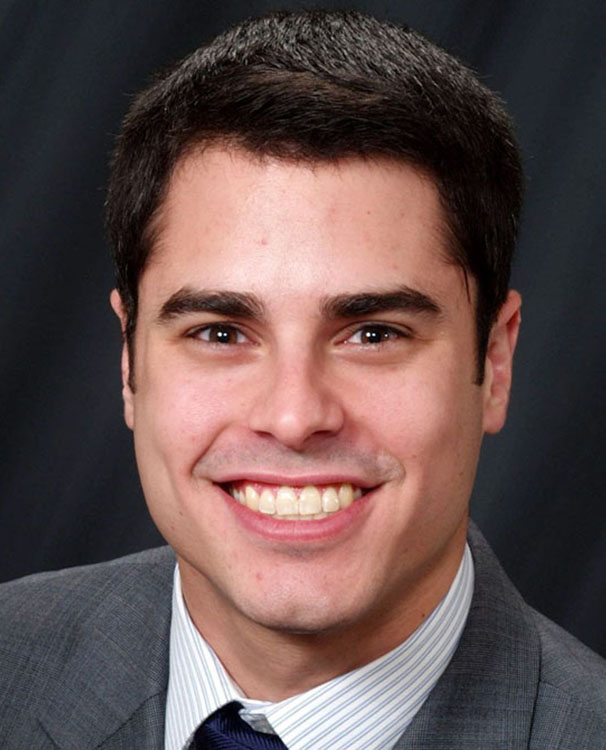 Judd Holzman is Executive Director of Link Community Development USA (Link USA), a non-profit organization working to improve the quality of education for children in Sub-Saharan Africa. Judd is responsible for providing overall leadership and management to Link USA. He led the initiative to establish and launch Link in the U.S., opening Link USA's first office in Chicago in 2008.
Judd has a Master's degree from the London School of Economics, and a Bachelor's degree in Religious Studies from the University of Illinois, where he studied comparative religion. During his junior year, he studied at the University of Oxford as a Visiting Student and Chad Lobdell Scholar. He has also studied in India as a Ford Foundation Scholar. Judd's major areas of interest include global education, advocacy, and leadership training. He is a volunteer advisor to Youth United for Darfur, a non-profit youth organization that advocates for ending the genocide in Darfur. He is also a member of the Chicago Transformational Leadership Exchange, an organization for Chicago business and civic leaders.
2009
Joel Cuffey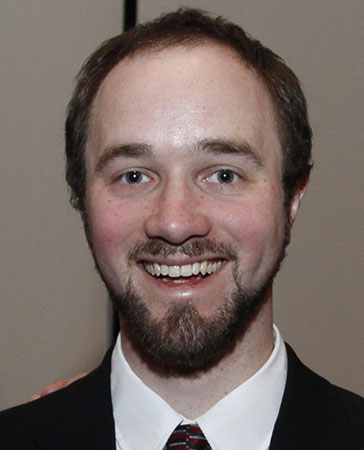 Joel Cuffey joined the M.S. program in the Department of Agricultural and Consumer Economics in August 2006. His thesis research represents the first field study that links food security measures and socio-economic information on people living with HIV and AIDS, with medical records on health outcomes. Mr. Cuffey's research involved working directly with the Emanuel Hospital Association (EHA) in India, and was designed to inform the delivery of health care and support programs in India. While working for six months in a small Delhi hospital under difficult conditions, Mr. Cuffey proved to be a good ambassador for his Department and our university.
Mr. Cuffey further demonstrated his devotion to public health care through his work with HIV/AIDS in Uganda, where he served as the field coordinator for a research study for 14 months. In this capacity, he worked alongside leading African organizations that provide medical care and treatment services to more than 100,000 people living with HIV and AIDS. Mr. Cuffey currently lives in Prague, Czech Republic.
2008
Elizabeth Pierre-Louis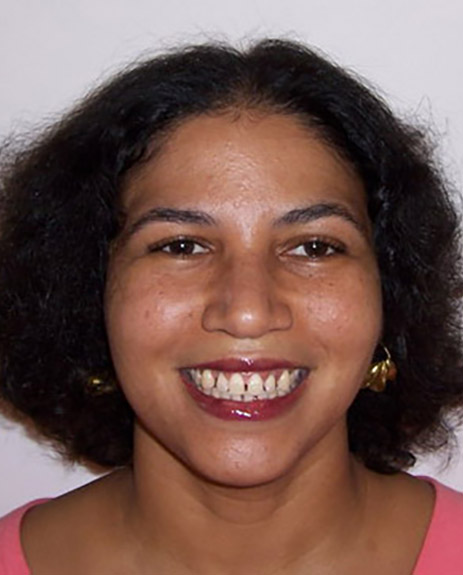 Elizabeth Pierre-Louis was born and raised in Haiti. She is a librarian and a demographer. She studied Social Science, Population Science (Demography) at the University of Paris X-Nanterre and obtained her Ph.D. in Demography in July 2004. She also obtained her MLS at the University of Illinois at Urbana-Champaign in 2003 and graduated with the Robert and Jane Downs Award for Professional Promise.
In 1997, she began to work at the Fondation Connaissance et Liberté FOKAL, a national Foundation of the Open Society Institute, financed by American philanthropist, George Soros. She was then a library trainer having received in 1997, a six-month long training session at the Mortenson Center for International Library Programs at the University of Illinois at Urbana-Champaign. In 2003, she became Library Program Coordinator at FOKAL, trying to create a network with the 35 community libraries supported financially and technically by the Foundation. These community libraries, though dedicated to public service, receive no state funding. She is an Institutional Member of the Executive Council of the Association of Caribbean University, Research and Institution Libraries (ACURIL) and received and the Acuril President's award for her work in 2007.
2007
Peter Rohloff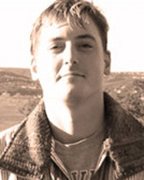 Peter Rohloff is a native of Vermont. In 1999, he moved to Illinois to begin graduate school, and he completed his Ph.D. in pathobiology in 2003 and his M.D. in 2007, both at the University of Illinois.
He began working in Guatemala in 2002, and has a broad range of research and service interests there, including ethnography of health and disease, ethnobotany and ethnomedicine, textile production, and resource-poor health care delivery. Currently he serves as executive director of Wuqu'™ Kawoq, an NGO providing health care, community education, and capacity building in Mayan languages. He began a medical residency in internal medicine/pediatrics in Boston in July 2008.
2006
Panduranga Semma Kini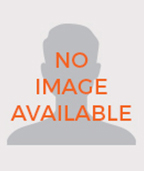 Panduranga Semma Kini served for one year as campus chapter president and two years as treasurer of Amnesty International and coordinated the chapter's first conference—Global Problems, Local Solutions. She was appointed to the Campus Licensing Committee and also acted as editor of Environmental Resources. As a senior, she became the secretary of the University YMCA's Board of Governors, working to develop ethical, affirmative, and responsible leadership for creative social change.
Off campus, Ms. Kimi completed an internship volunteering with the United Nations Association of St. Louis in 2002, educating the community about the prevention and treatment of AIDS and other diseases. She completed a second internship in 2003, in Brazil, where she worked to develop a comprehensive human rights education plan. Her preliminary findings and recommendations were presented by the National Secretary for External Affairs in a meeting of Brazil's National Committee for Human Rights Education. During the summer of 2004, Ms. Kimi completed an internship at the Washington University School of Medicine involving a clinical study of spinal cord injuries. After graduating in 2005 with dual degrees in political science and economics (achieving Bronze Tablet, Phi Beta Kappa, and Senior 100 honors) Ms. Kimi completed a term of service as an AmeriCorps member with the Task Force for the Homeless in Atlanta. For her exemplary service, she was recognized as "Member of the Year" by the AmeriCorps Task Force Team.
2005
Mathew Watson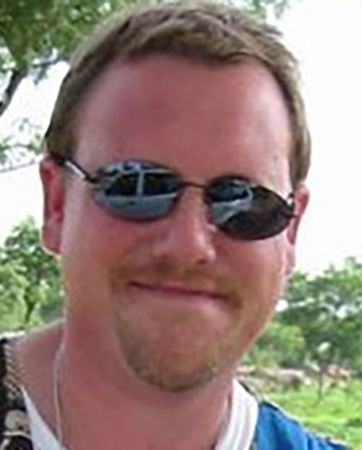 Mr. Watson currently serves as Deputy Field Office Director for Save the Children/U.S. in Darfur, Sudan after serving the organization in Guinea addressing the needs of former child soldiers from Sierra Leone and Liberia. Previous to these posts, he worked in both Senegal and Guinea as a Peace Corps volunteer; conducted workshops in Cameroon aimed at countering the spread of HIV/AIDS; and worked in Eritrea with the Eritrean Ministry of Education to train new Peace Corps Volunteers.
Mr. Watson is a graduate of Purdue University and earned an M.S. in Public Health degree and a master's degree in African studies from the University of Illinois. While at Illinois, he was awarded a Ford Foundation research fellowship to conduct research at the Southern African Regional Institute for Policy Studies in Zimbabwe and served as campus Peace Corps recruiter.
Illinois International Graduate Achievement Award
This award recognizes an Illinois graduate student whose innovative and sustained international research or public service abroad has had a significant, societal impact.
Recipients
2019
Ananya Tiwari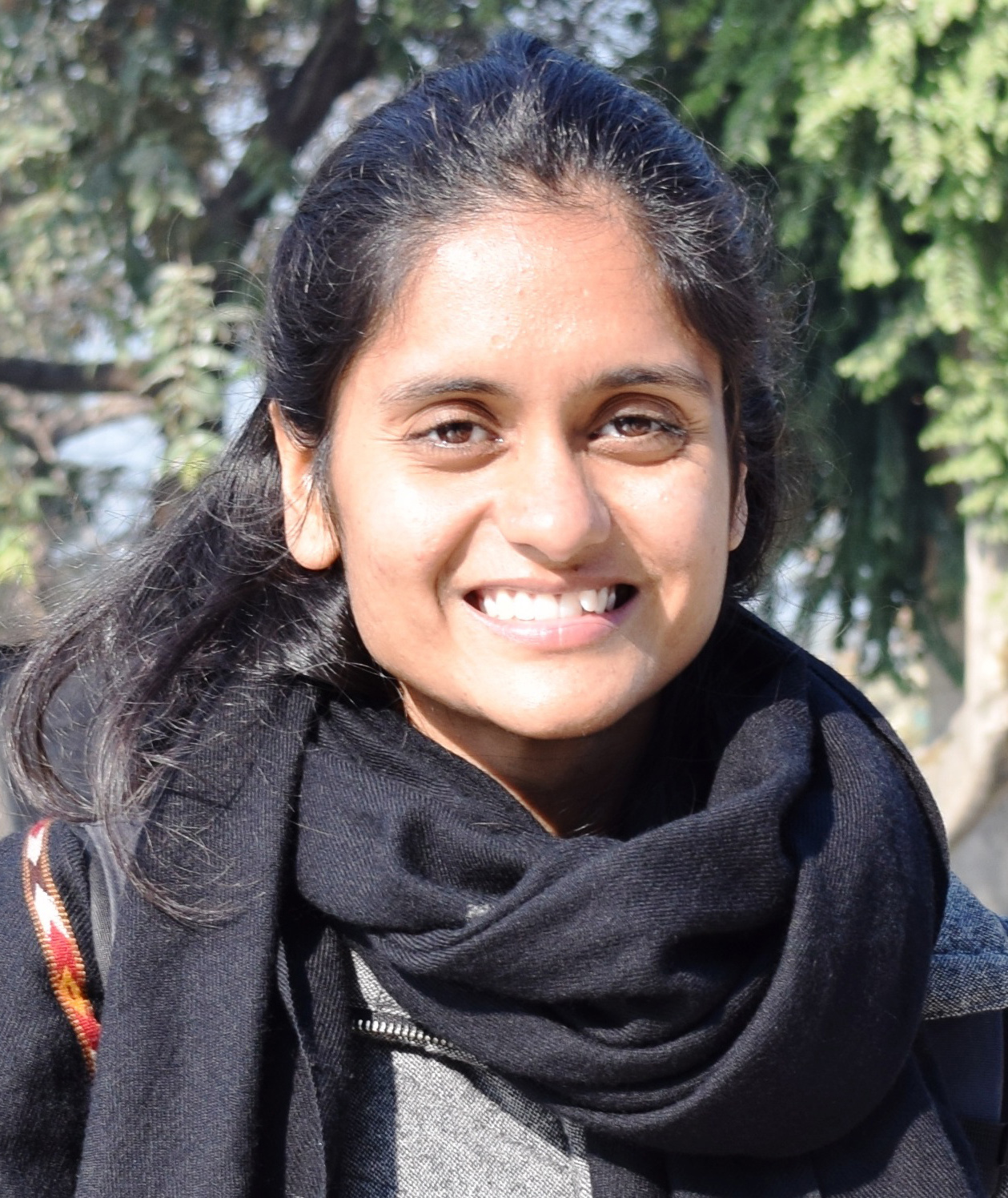 An educator, entrepreneur and researcher, Ananya's vision is to have a world where the oppressed get access to quality education as a tool for transforming the society around us. She uses human centered design for at-scale interventions around pedagogy and socio-emotional skills which could change the way global poverty is tackled through education. Her organization SwaTaleem, tackles child marriage by keeping girls in school and building their socio-emotional skills, in a bottom up approach. Currently, SwaTaleem is working with 900 girls and 30 teachers in some of the remotest parts of India.
Ananya was born and brought up in a small city called Kanpur, Uttar Pradesh in India and has done her bachelor's in Chemistry from St. Stephen's College, Delhi University. She dabbled in Neuroscience in Cambridge, Göttingen and Stockholm before switching to Education. She was a school teacher in a rural school for two years and digitized Science curriculum for grades 5 and 6 in Hindi. Thereafter, she led resilience-based interventions for a research organization in Bihar, India for 10,000 first-generation female learners and 200 teachers. She also led the work on growth mindset and intrinsic motivation at systemic level for the state of Uttar Pradesh and has designed programs for more than 100,000 teachers and 3 million children in low resource settings.
She is a second year PhD student in Educational Psychology studying socio-emotional skills at the intersection of poverty and gender. She is also working on a NSF study on Broadening Participation for underrepresented minorities.
2017
Richard Oliver Bidó-Medina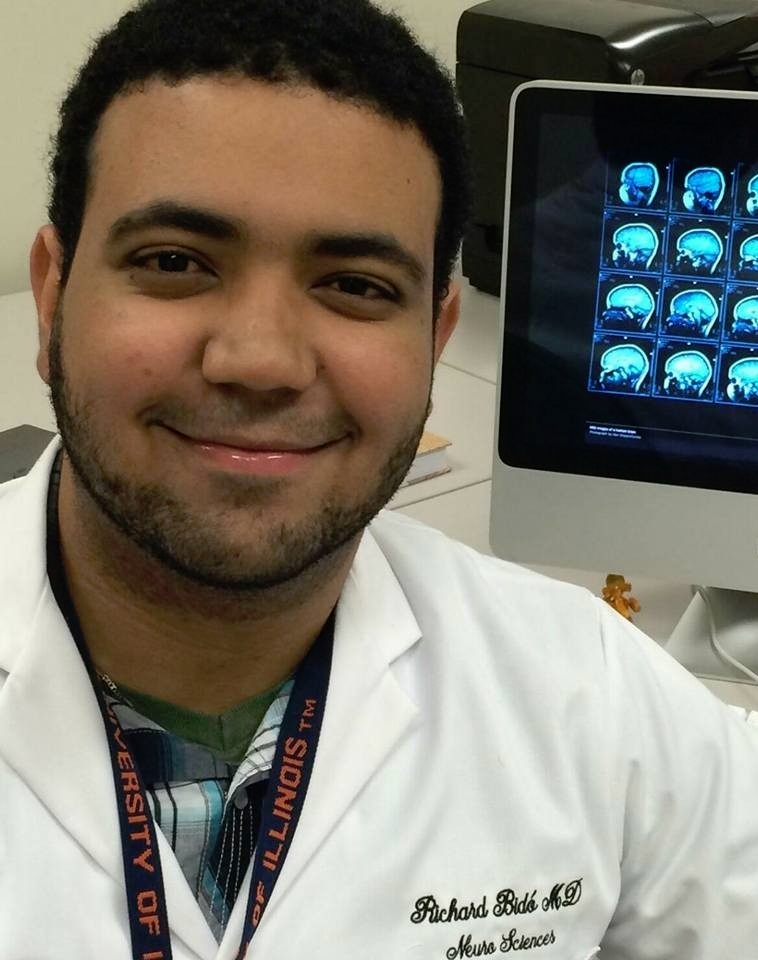 Richard Oliver Bido-Medina was born in Villa Tapia, Hermanas Mirabal; the smallest province of the Dominican Republic, which is mostly devoted to agriculture. He finished High School at the age of 14 years old, with one of the highest GPAs of his country for that cohort and receiving the distinction of "Maximum Excellence", awarded by the Dominican Ministry of Education. At age 21, he received his "Doctor of Medicine" (M.D.) degree, with "great honors", from Universidad Autonoma de Santo Domingo. Currently, he is a fourth year Ph.D. student in the Neuroscience Program of University of Illinois at Urbana Champaign (UIUC), with the concentrations: Cognitive and Clinical Neuroscience and Psychopathology.
Richard's trajectory has proven that it is possible to have multiple interests and, furthermore, to successfully combine them to contribute to the development of society. Over the years, he faced many challenges that are characteristic of developing countries, but his enthusiasm, perseverance and hard work made him able to succeed regardless of the adversities. Richard's path can be defined with three words: physician, diplomat and scientist.
As a physician he has multiple experiences working for underserved communities in his country, as well as leading discussion groups and conferences with a wide range of topics that oscillates from primary and preventive care for chronic patients to sexual education for adolescents. He has a particular interest for academia, reason why he became a TA of histology during Med School and Assistant Professor of pharmacology at Universidad Catolica Tecnologica Del Cibao, after receiving his MD. He was one of the founders of the Student Development Unit at Centro Universitario Regional del Nordeste (CURNE), where he had the opportunity of developing numerous academic events (e.g., debate forums) and mentoring/tutoring college students.
Richard has always been passionate about international/global affairs, interest that he acquired through his multiple participations in the Model United Nations. In 2013, after a rigorous process of evaluation and a national open call, he was elected as the Youth Delegate of the Dominican Republic to the United Nations General Assembly in New York, Third Committee for Social Cultural and Humanitarian Affairs, for the period 2013-2014. As the Youth Delegate, he designed, led and carried out a consultation process throughout his country, in order to identify the interests and needs of the Dominican young population so they could be genuinely represented in the UN. He has been an active member of the United Nations Association of the Dominican Republic (UNA-DR) since 2012, organization at which he has held important positions like Secretary General of the UN Conference for the North Region and President of the World Health Organization Assembly at the International Conference of the Americas. Every year, Richard travels back to his home country so he can be part of the staff of several UN Conferences directed to promote the work of the UN among students.
As a child, Richard expressed deep interest in pursuing a career in the sciences, particular the brain sciences. He was a vivid participant in the School Science Fair, becoming regional and national champion in several occasions. Unfortunately, there was not any PhD program in the Dominican Republic but that did not stop him from dreaming and, in 2013, he became the recipient of the Fulbright Scholarship of the United States Department of State which allowed him to join the Neuroscience Program at UIUC. Immediately, he started developing training and research projects in the Dominical Republic. He has been a very active graduate student and received the 2017 Neuroscience Outstanding Service Award.
He is currently a fourth year PhD student at the Control and Network Connectivity Team (CONNECT Lab) led by Dr. Sepideh Sadaghiani, his mentor, who has supported his interests of developing collaborations with several Dominican institutions. At present, he has several neuroimaging studies in collaboration between UIUC and, CEDIMAT and Hospital Gautier at Santo Domingo. One of these studies consists of the first longitudinal case-control neuroimaging study with Zika virus-infected patients with severe neurological complications, for which he received partial funding from the Center for Latin American and Caribbean Studies (CLACS) of UIUC, through the Tinker Fellowship. In addition, he is leading a collaborative project that involves psychiatric populations suffering from Major Depressive Disorder and Anxiety in the Dominican Republic. He was also the leader of a project about early rehabilitation in patients with stroke conducted at Hospital Gautier in Santo Domingo. Furthermore, Richard is also interested in training Dominican physicians in the field of neuroscience, very limited in the Domincan Republic, reason why he has facilitated the rotation of several clinicians in different labs in the Beckman Institute from Advanced Science and Technology, with the support of the CONNECT lab and the Neuroscience Program of UIUC. He has also been invited in multiple occasions as the speaker of several neurology and psychiatry conferences in the Dominican Republic, including international conferences and offering workshops to resident physicians. Altogether, these initiatives are opening doors to the Dominican Republic and contributing to the closing of the scientific gap between developed and developing countries, as well as promoting a collaborative environment between the United States and the Dominican Republic.
2016
Ann-Perry Witmer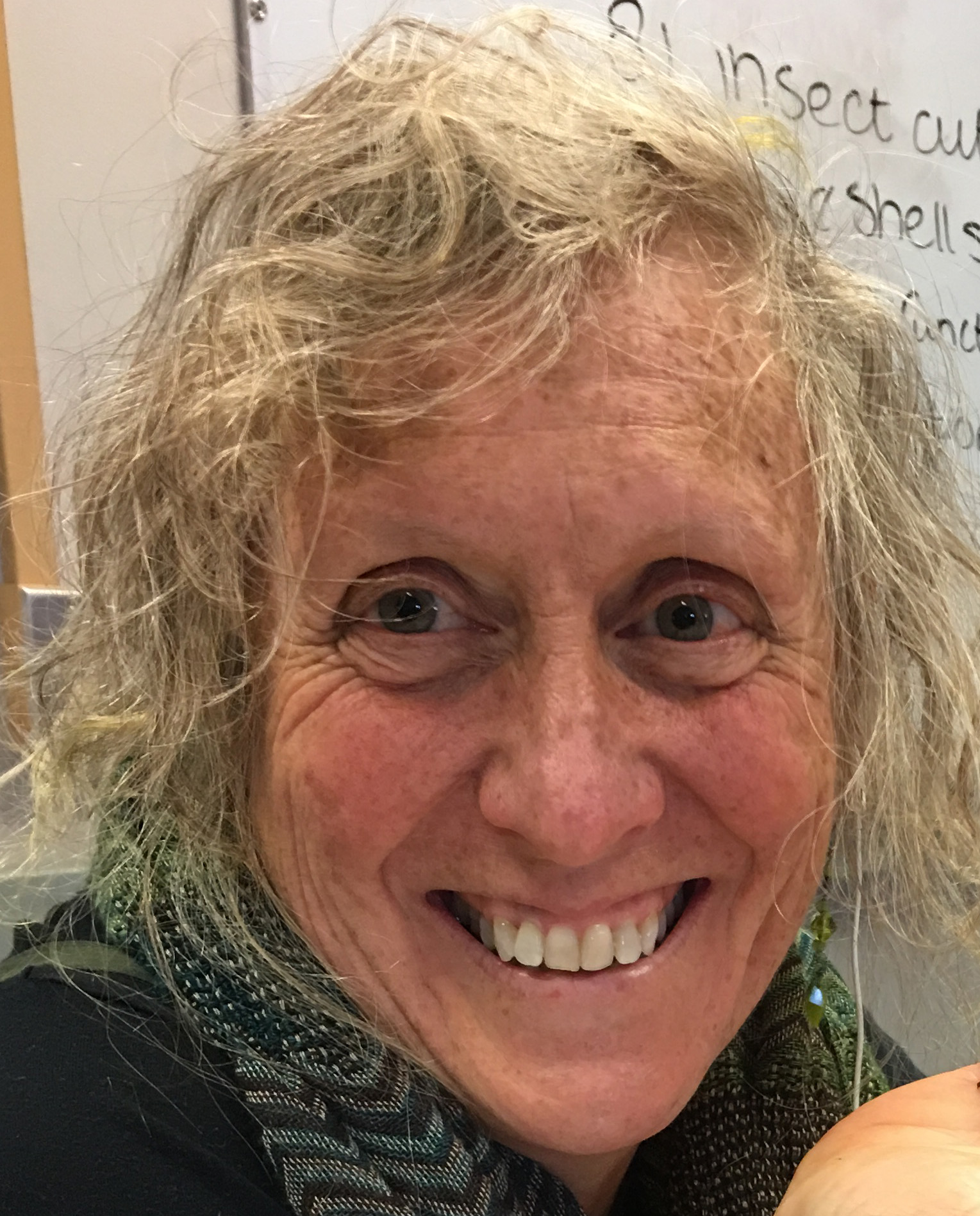 Ann-Perry Witmer has followed a curious path through life, ultimately coming to engineering in midlife when she enrolled here at the University of Illinois' College of Engineering after a successful career in newspapering. After graduating with honors in 2002, she became a practicing professional engineer in Wisconsin, designing water systems for communities throughout the Midwest. She also helped to create organizations that work directly with communities in Central America and the Caribbean to provide engineering assistance for disadvantaged communities in need of safe, sustainable drinking water. This global perspective informed her engineering approach domestically by incorporating a collaborative, holistic understanding of the client's needs and expectations to produce a durable, sustainable infrastructure.
Ann now teaches freshman engineering electives as well as engineering service design courses at the university, and she is faculty advisor to Engineers Without Borders-UIUC and AWWA/WEF. Her service travels have taken her to Central America, Africa, Asia and South America, where she's developed a deep understanding of the relationship between technical and social considerations that must be co-evaluated for communities in need. It also led her to pursue graduate studies in International Engineering Effectiveness, first through the Civil Engineering Department for her master's degree and now through Agricultural and Biological Engineering for her PhD.
In addition to her engineering degree from the University of Illinois, Ann also holds degrees in journalism and art history magna cum laude from Boston University.
2015
Kenneth Long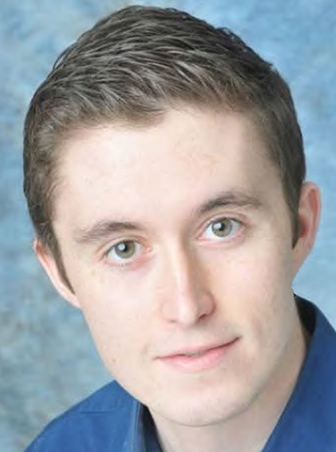 Kenneth Long received dual B.S. degrees in Materials Science and Engineering and Molecular and Cellular Biology from the University of Illinois Urbana-Champaign in 2012 and a M.S. in Bioengineering in 2014. He is currently an M.D./Ph.D. student in Bioengineering working on smartphone-based point-of-care diagnostics for infectious diseases.
He has worked on international development projects in both Cameroon and Cambodia and, as part of the Global Health Initiative at UIUC, is now developing an interdisciplinary space on campus to tackle global health challenges. He is also collaborating with Illinois faculty to develop a cross-campus partnership between Illinois and Njala University in Sierra Leone to facilitate interinstitutional global health research, outreach, and educational initiatives. Kenneth currently serves on the board of the University YMCA and is increasing their global engagement by fostering a parallel relationship with the YMCA of Sierra Leone. Through these Illinois-Sierra Leone projects, he hopes to develop a new standard for international partnerships focused on interdisciplinary dialogue and holistic understanding of global health challenges.
2014
Gregory Damhorst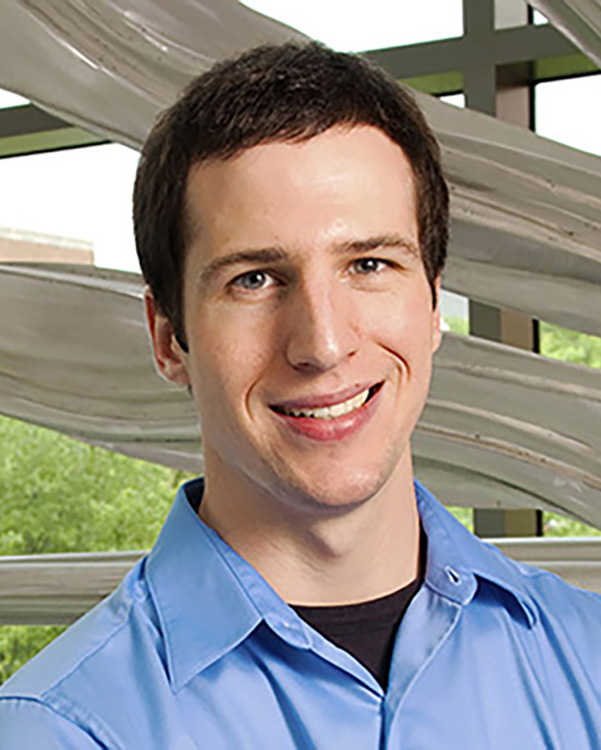 Gregory Damhorst is a bioengineering and medical graduate student at Illinois. He was honored for his research focused on HIV/AIDS, his development of the Global Health Initiative at Illinois, humanitarian work, and interfaith efforts that have aided communities in Sierra Leone, Ghana, and Haiti.
Damhorst received a B.S. in physics in 2009 and an M.S. in bioengineering in 2013, both from Illinois.
2013
Yu-Kyung Kang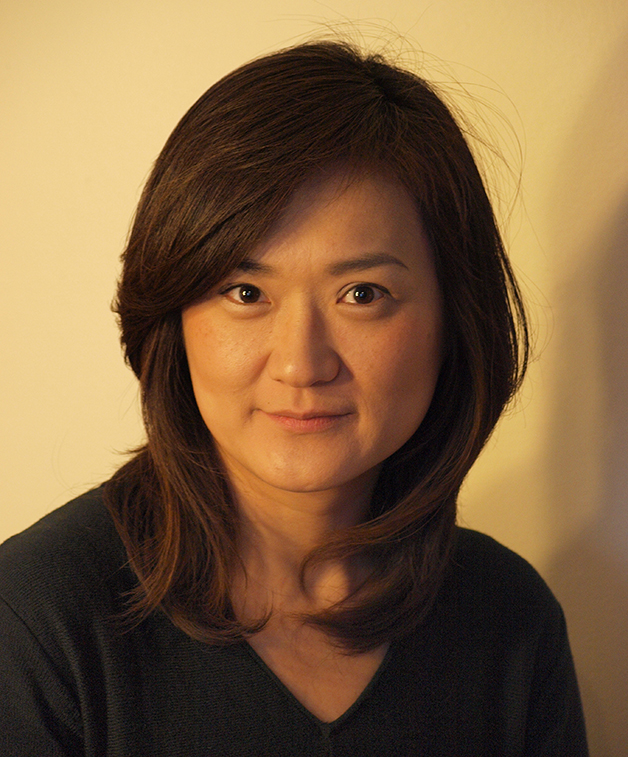 Yu-Kyung Kang is currently pursuing her Ph.D. in English with a specialization in writing studies. Kang was honored for her services and ethnographic research, which will help inform the work of other units at Illinois as they strive to define and improve the integration of international students and fulfill the international mission of the university.
Kang also holds an M.A. in Teaching English as a Second Language from Illinois.
2012
Rachel Storm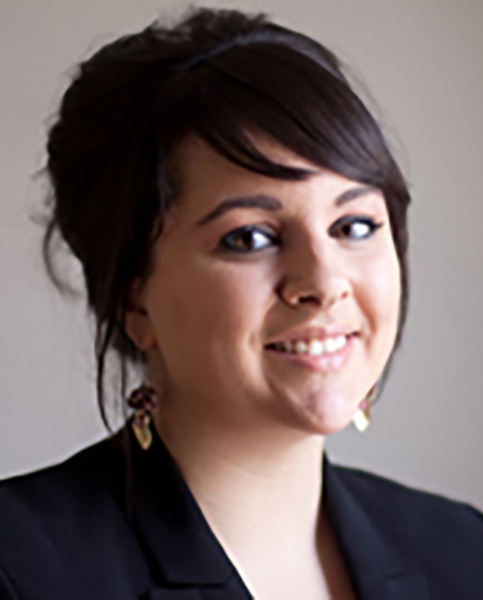 Ms. Rachel Storm holds a B.A. in international studies with a focus on gender development, and an Ed.M. in educational policy, organization, and leadership. She is currently pursuing her Ph.D. in global educational policy studies with minors in gender and women's studies and gender relations in international development.
Ms. Strom was recognized for her international volunteer work and activism, which focused on anti-violence and justice among indigenous communities, as well as her educational outreach on women's organizing, in Ecuador. She is the founder of the non-profit organization Four Walls and a Roof, aimed at supporting survivors of domestic violence.
2011
Aaron Shultz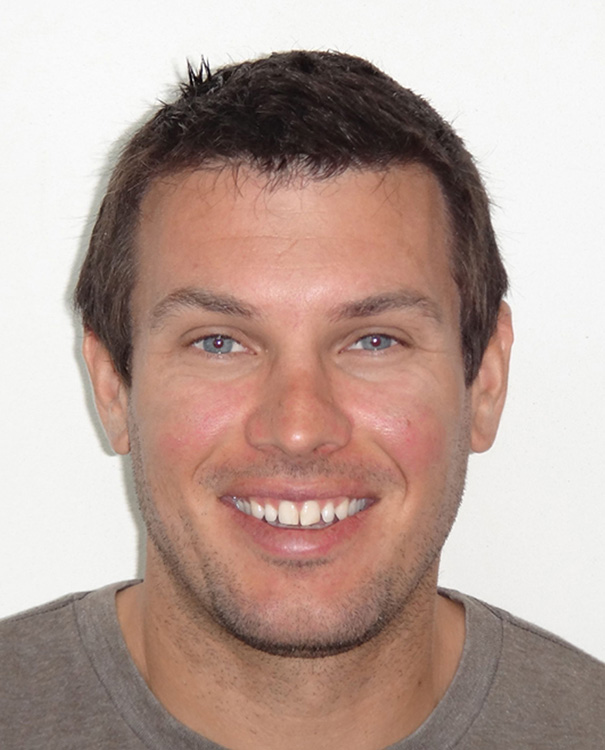 Aaron Shultz holds a Bachelor's degree in Fisheries and Wildlife and Zoology from Michigan State University and a Master's degree in Natural Resources and Environmental Science from the University of Illinois. He is currently conducting research on the effects of global climate change on coastal ecosystems as a Ph.D. student at the University of Illinois.
In addition to his dissertation work, Aaron works at a marine research field station (The Cape Eleuthera Institute-CEI) in The Bahamas, serving both as the Manager of Flats Research for Island School students, as well as the Director of CEI. As a result, Aaron has a comprehensive understanding of marine ecosystems and uses his position at CEI to integrate high school and university students into the research process, allowing them to become involved in data collection, data analysis, and interpretation of research findings. His outreach efforts include coordinating research with local fishing guides and lodge owners, presenting research findings at conferences, and liaising with Bahamian and international conservation organizations. Aaron is an avid fly fisherman and advocates for responsible angling throughout The Bahamas.
2010
Pradeep Shenoy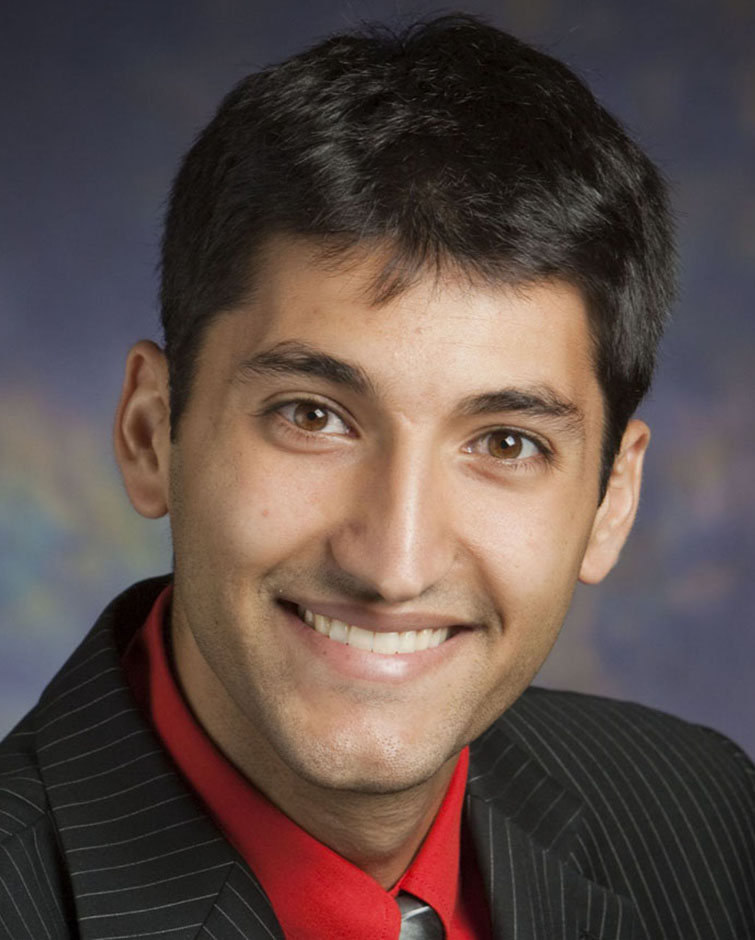 Pradeep Shenoy was born and raised in the U.S. but spent most of high school in Portugal and India. After receiving the Camras Scholarship, Pradeep attended the Illinois Institute of Technology in Chicago and graduated with a B.S. in electrical engineering in 2007. Since graduation, he has been pursuing a Ph.D. in electrical engineering with a focus on power and energy systems. As a National Science Foundation East Asia and Pacific Summer Institutes Fellow, he researched power electronics at Tsinghua University in Beijing in the summer of 2008.
Pradeep received the Foreign Language and Area Studies fellowship for Mandarin in 2009 and spent the summer in China intensively studying Mandarin. His current research introduces methods of maximizing energy production from photovoltaic (solar) panels and reducing power consumption in computer microprocessors. At Illinois, he is actively involved in the International Friendship Link, a student organization that explores issues of faith and culture in community.
2009
Stephen Anderson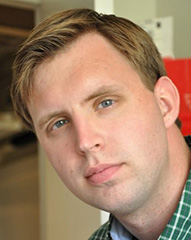 Stephen Anderson is currently pursuing a Master's degree in Agricultural and Biological Engineering focusing his research on Soil, Water, and Resource Engineering. Prior to beginning his graduate studies Mr. Anderson accepted a prestigious JBT Fellowship from ACES College. As an undergraduate student, Mr. Anderson was active in a team which traveled to India to perform water quality research. He continued his work in India upon entering graduate school with a research initiative entitled "US-India Consortium on International Water Management" which is funded by a joint agreement between the United States and Indian governments.
Mr. Anderson is described by his advisor Dr. Prasanta K. Kalita as a respectable ambassador of U.S. culture and higher education to India as well as one of the most active team players of the entire US-India team. During three separate trips to India over the course of three years, Mr. Anderson's research produced outstanding documentation on the issue of wastewater for irrigation in India's most productive farm land. Mr. Anderson's leadership, determination and hard work have generated new knowledge and resulted in two peer-reviewed journal publications.
2008
Rachel Garai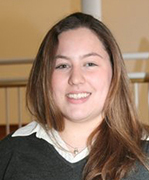 Rachel received her B.S. in Animal Sciences with the ACES International Minor from the University of Illinois at Urbana-Champaign in 2007. Since 2005, Rachel and South African professional field guide, Andrew Schaefer, have taken over 80 students to South Africa, from the Universities of Illinois, Minnesota, and Dublin, Ireland. In the summer of 2009, Rachel organized three undergraduate study tours, as well as 2 veterinary elective credit summer programs offered to students from all 28 U.S. Veterinary Colleges.
Through the South Africa study abroad programs, Rachel encourages other students to appreciate the delicate and complex nature of the wild species they encounter by learning to understand their behaviors, and issues facing them in their struggle to survive. Her goal is to help students on the program discover their career focus, and the motivation to pursue all of their dreams and aspirations. Rachel plans to continue in her education by pursuing the dual DVM/Ph.D. degrees through an accredited U.S. veterinary college program.
2007
Peter Rohloff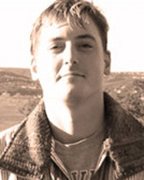 Peter Rohloff is a native of Vermont. In 1999, he moved to Illinois to begin graduate school, and he completed his Ph.D. in pathobiology in 2003 and his M.D. in 2007, both at the University of Illinois.
He began working in Guatemala in 2002, and has a broad range of research and service interests there, including ethnography of health and disease, ethnobotany and ethnomedicine, textile production, and resource-poor health care delivery. Currently he serves as executive director of Wuqu'™ Kawoq, an NGO providing health care, community education, and capacity building in Mayan languages. He began a medical residency in internal medicine/pediatrics in Boston in July 2008.
2006
Evangelia March Zaimi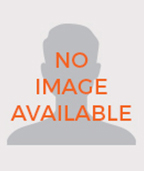 Evangelia Zaimi March was born in Nicosia, Cyprus. She graduated from the University of Cyprus in 1996 with a Bachelor's degree in Elementary School Teaching. She worked as an elementary school teacher in Cyprus. In 1998, she received a Fulbright Scholarship to begin her graduate studies in the U.S. She received a Master of Education in Special Education from the University of Virginia in May of 2000 and she then relocated to Champaign, Illinois to pursue a Ph.D. in Special Education at the University of Illinois.
Following the completion of her Ph.D., Mrs. March aspired to contribute to the field of Special Education by continuing her work in inclusive education for students with disabilities. Mrs. March is particularly interested in inclusive education at the international level. She hopes to facilitate the cross-fertilization of legislation, policies, and practices in inclusive education worldwide, and to influence the pre-service and in-service professional development of all those involved in the inclusion of students with disabilities in general education environments.
Illinois International Undergraduate Achievement Award
This award recognizes an Illinois undergraduate student (U.S. citizen or international) for a significant service or contribution resulting from their participation in an international study course, program, or project.
Recipients
2019
Sadie Marks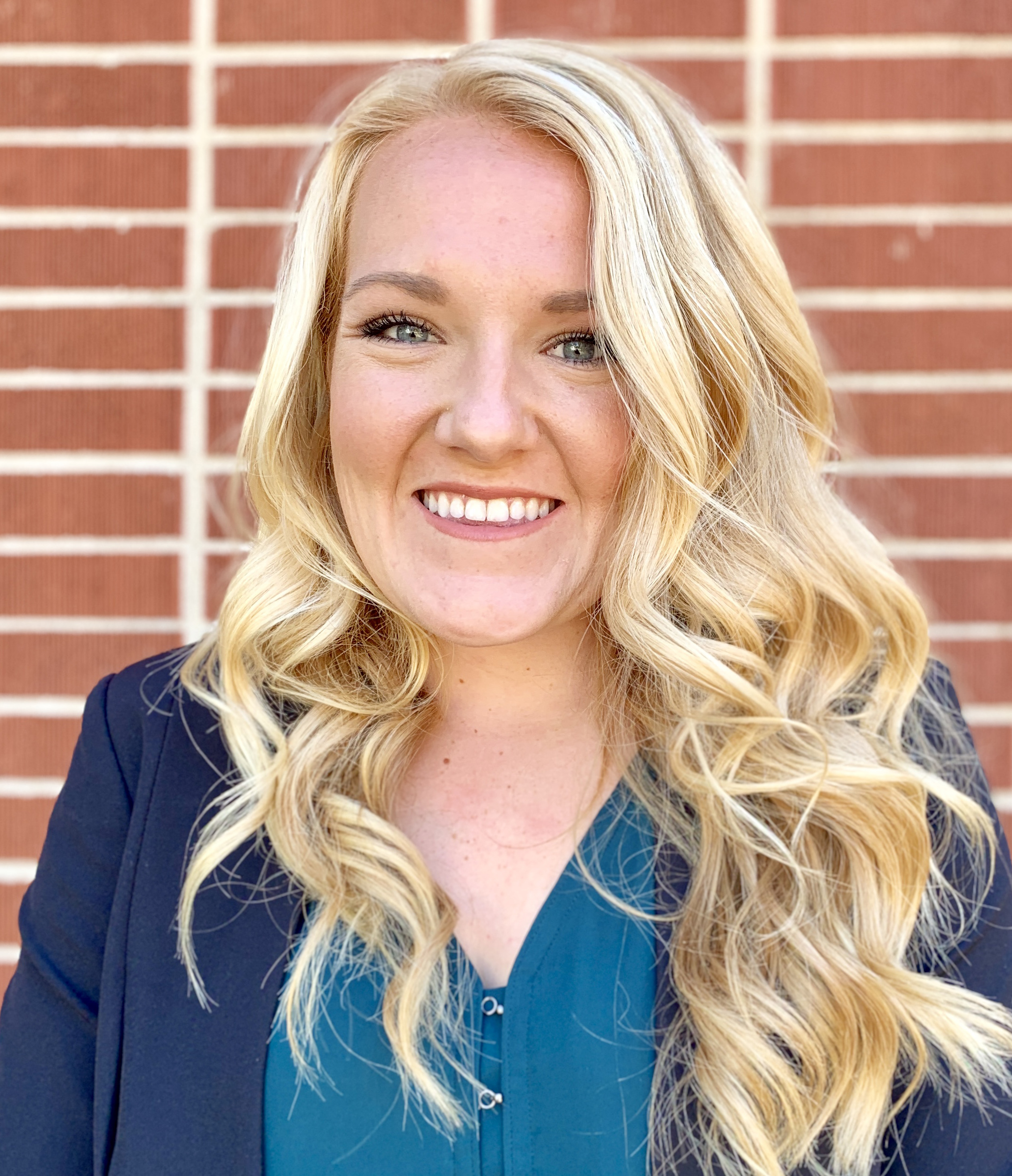 Sadie Marks is a senior at Illinois, studying Agriculture and Consumer Economics with a concentration in Public Policy and Law. Sadie came to the University in 2016 from rural southern Illinois, with a great passion for agriculture, not aware her studies and career goals would take an international focus. However, participating on a 10-day agriculture commodities tour in the Dominican Republic opened her eyes to the value of learning about different cultures and inspired her to broaden her focus from traditional law to international advocacy, development and analysis. Since that brief program, Sadie has had a profound impact on campus and internationally through her classwork, participation on study abroad programs, and volunteerism with the College of ACES Study Abroad Office. Sadie brought a keen curiosity to analyzing agriculture and economics in an international context and brainstorming ways in which she could make an impact by combining both fields. Inspired by this curiosity, Sadie accepted a business plan development internship over the summer after her freshman year for Killruddery House and gardens in Dublin, Ireland. Using her passion for agriculture and business skills, she developed a business plan incorporating livestock expansion, storefront markets, and a restaurant. While this experience provided the necessary skills needed to thrive in an international setting, she was still intrigued by international development.
Upon her return from her internship, Sadie sought to find meaningful and sustainable development opportunities to participate in to expand her international understanding. During her sophomore year, she was nominated as a student leader to participate in the 2018 Israel Student Leadership Delegation Program Tour, which focused on the Israeli-Palestinian conflict in order to return to campus and engage in educated and robust discussions with fellow students. After her second year on campus, she elected to stay in Urbana-Champaign for the summer in order to serve as an international development research intern for AgReach, an Illinois program for smallholder extension spearheaded by Dr. Paul McNamara. During her internship, Sadie wrote an Assessment Findings Report analyzing and interpreting survey research conducted in the World Vision office in Freetown, Africa, which was used by USAID. She also helped conduct research for USAID's Women Empowered for Leadership and Development project, comparing pre and post women's participation in political polls. This engaging experience in international development was vital to understanding the international development sector and ignited her passion even more, which is why she sought for a boots-on-the-ground experience. Sadie spent her 2019 Spring semester in Nairobi, Kenya living with a host family, studying the language and development, and completing a program implementation internship for the Institute for Law and Environmental Governance (ILEG). Throughout the internship, Sadie travelled to rural parts of Kenya to help organize community stakeholder workshops concerning the oil industry and wrote reports for ILEG's climate change program, funded by UKAID on the coast.
Through these international experiences and a summer in the nation's political hub, Washington D.C., Sadie is excited and passionate to see the role she can play in the international agriculture sector in the future. Coming back to campus has been a full-circle experience by volunteering for the ACES Study Abroad Office and encouraging other young students to participate in the international sector.
2016
Renee Keyvan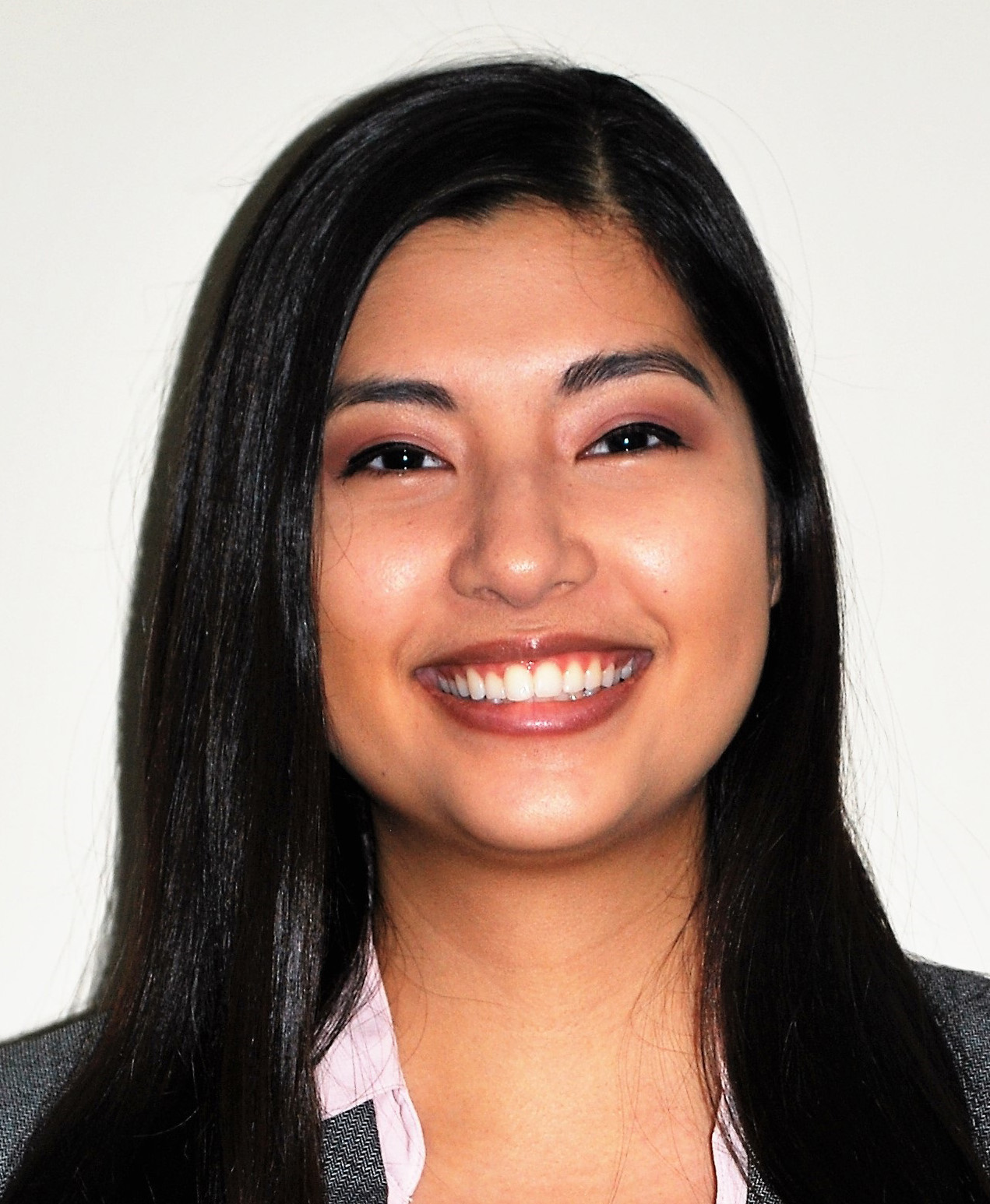 Renee Keyvan is a recent Global Studies graduate at Illinois. Her concentration was in Human Rights within the Middle East, specifically Iran. She also minored in Study of the Islamic World. Renee dedicated her entire undergraduate to learning inside and outside the classroom about international issues. She studied abroad in Istanbul, Turkey, underwent intensive training to gain certifications in mediation, rape crisis intervention, and LGBTQ+ Ally, interned at Strong Heart Group which focused on contributing to the end of child marriage, and was involved in various student organizations such as Global Studies Leaders.
Renee has also been a recipient of two Foreign Language and Area Studies (FLAS) Fellowships to study Persian at Illinois and at University of Maryland, an Illinois for Illinois (I4I) study abroad scholarship, the Catherine C. and Bruce A. Bastian Scholarship, and the Carlene and Andy Ziegler Scholarship.
2015
Alexis Elaine March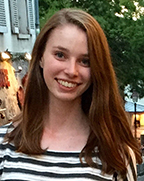 Before entering the University of Illinois, Alexis's love of travel and of France was sparked during her year as a Rotary Exchange Student in Brittany, France. Upon her return in 2012, Alexis entered the University of Illinois as a James Scholar – double majoring in French and Anthropology. Alexis studied at l'Institut Catholique in Paris, France in the spring of 2014 under the auspices of the Illinois Program in Paris. During this time, she also served as a volunteer English teaching assistant at the French middle school, College Pierre Alviset. After completing her semester in Paris, Alexis flew to Karnataka, India to work as an archaeological research assistant for Dr. Andrew Bauer. Upon her return to the campus in the fall of 2014, Alexis applied for and was accepted as an intern with the State Department at the U.S. Embassy in Paris for the summer of 2015. While an intern, Alexis was assigned to the Environment, Science, Technology, and Health Section. Her duties included the translation of speeches and communiqués as well as the drafting of official communications. As an intern, she attended conferences as a representative of the U.S. Embassy, organized the U.S. Embassy Green Market, and assisted in the preparations for the 2015 COP 21 Climate Conference, which was held in November. Additionally, Alexis helped organize the official Independence Day celebration at the Ambassador's residence.
During her tenure at the University of Illinois, Alexis has been the recipient of the Paul A. Liebman Internship Award, the Charlotte Kambarian McMillan French Award, and the Jean Christ Weagant and William G. Christ Memorial Scholarship. She was also awarded a Benjamin Franklin Travel Grant by the French Embassy and was a finalist for the Pamela Harriman Foreign Service Fellowship. Alexis is a member of the Phi Beta Kappa Honor Society and President of the French Honors Society Pi Delta Phi. Her activities have included being a member of Women's Glee Club, a participant in PAUSE Café (the French conversation group), an Anthropology Leader and a member of the Provost's Undergraduate Student Advisory Board.
2014
Nora Onstad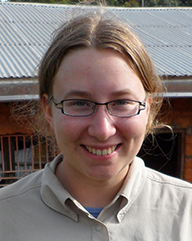 Nora Onstad is a senior in agricultural and biological engineering at Illinois.
She was honored for her efforts with Engineers Without Borders, which included providing a community in rural Cameroon with clean water. Upon her return to campus, she demonstrated her leadership and collaboration in continued global water quality work.
2013
Lun Ou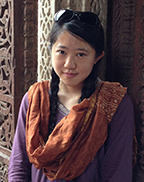 Lun Ou is a junior in agricultural and consumer economics with a concentration in international trade, policy and development, as well as a chemistry minor in 2013.
Ou was honored for her commitment to understanding complex global issues such as food security and sustainable development from both life and social science perspectives through her extensive educational travel.
2012
Tara McGovern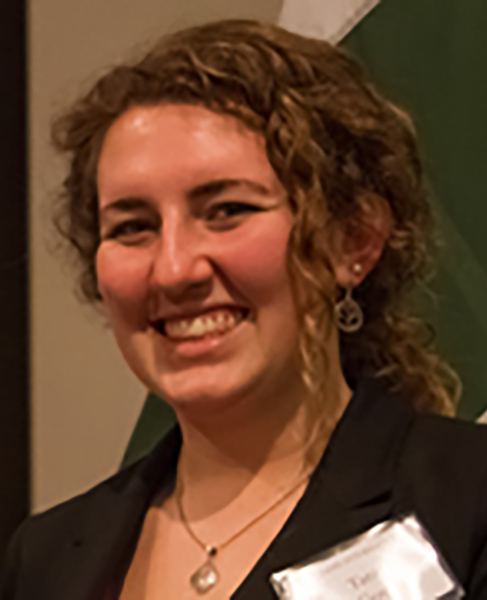 Ms. Tara McGovern graduated in May 2013 with a B.A. in socio-cultural and linguistic anthropology, and minors in Spanish and Latin American and Caribbean studies.
Ms. McGovern was honored for her research and volunteer activities in Ecuador, where she helped found a free English school for adolescents and children in her host community. She also worked to promote both study abroad and international education at the University of Illinois through her involvement and leadership in the Illinois Anthropology Club. She worked at the Illinois Abroad and Global Exchange office as a peer advisor while finishing her undergraduate degree.
2011
Dana Fager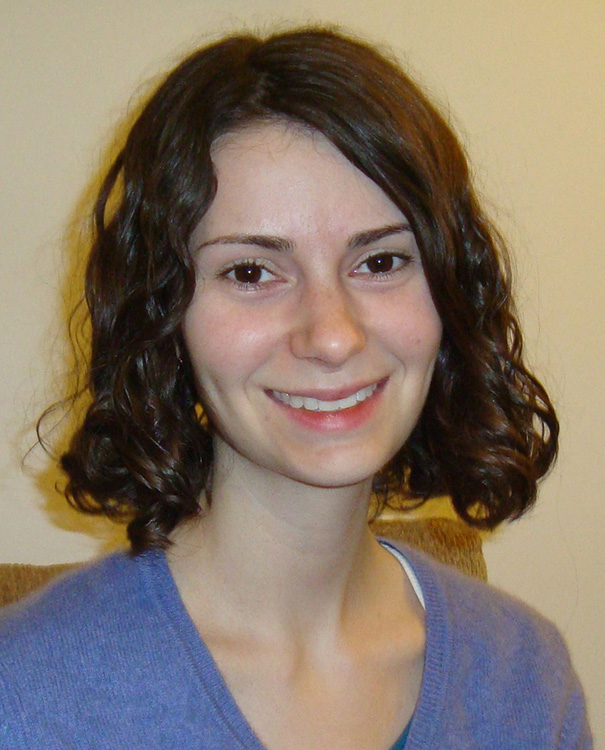 After returning from studying abroad in Japan, Dana Fager joined the organization International Illini. As an executive board member, she paired study abroad returnees with international students to facilitate cross-cultural exchange and implements cultural events to introduce international students to life in the United States. During her third year at the University of Illinois she served as an I4I Advocate to promote the ultimately successful renewal of the student-funded Illinois for Illinois (I4I) Study Abroad Scholarship.
In summer of 2011, she participated in the Critical Language Scholarship (CLS) Program and studied advanced Japanese language in Kyoto, Japan. After returning from the program, she became an official Alumni Ambassador and now promotes the CLS Program throughout Illinois. She also began working as a Peer Advisor in the campus Study Abroad Office, promoting study abroad opportunities through class presentations and advising students on the application and preparation processes. As a Global Studies Leader, she has increased awareness on campus about the importance of global consciousness and international education. She graduated with a degree in International Studies in May 2012.
2010
Jessica Loiacono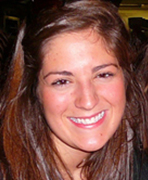 Jessica Loiacono was honored for her active involvement with post-reconstruction work in Uganda, and the Illinois chapter of Invisible Conflicts, a student organization devoted to exposing the conflicts which are neglected by most western media and governments.
Ms. Loiacono, who majored in Global Studies at Illinois with a concentration in International Development in Africa, returned from studying abroad in Senegal where she conducted research on the efficacy of microfinance. She has also spent extensive time in northern Uganda working with the small community reconstruction organization Peace Together Uganda (PTU) and helped acquire a $20,000 USAID grant for the construction of a pig farm to improve PTU's sustainability.
2009
Cynthia Wong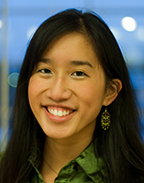 Cynthia was a senior student in the College of Business Honors Program. She graduated with a degree in Marketing and a CIBER Certificate in Global Business Culture. In 2008 Cynthia served as the President of AIESEC Illinois, a local branch of AIESEC. AIESEC is a student organization which strives to improve cultural understanding and communication through international internships.
Cynthia has traveled to nearly 30 countries during her college career, attending international conferences, participating in three international internships as well as several study abroad programs. She worked as an English teacher, educating underprivileged children in Rabat, Morocco in summer 2007. During summer 2008 she traveled to Chandigarh, India to raise road safety awareness through the nonprofit ArriveSafe. Cynthia spent fall 2009 in Rio de Janeiro, Brazil, working as a marketing coordinator for Instituto da Criança, or "Children's Institute", a nonprofit consulting group working with children in areas of high social risk. Cynthia's friends have described her as an inspiring and optimistic student, known for her belief that "There is always something beautiful to hope and strive for."
2008
Muffadal Saylawala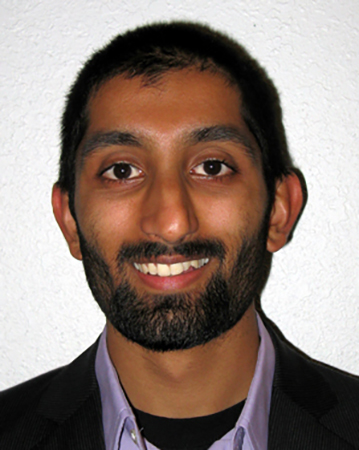 Muffadal Saylawala participated in the business honors program., pursuing dual degrees in Finance and Accountancy and a CIBER Certificate in International Business. He also pursued level one of the CFA certification and graduated in May 2009.
Muffadal has taken advantage of a myriad of international opportunities that Illinois has to offer including a globalization course in Turkey, a simulated business trip in Brazil, a semester long exchange program in Singapore, and the International Business Immersion Program in Europe. He has also experienced a developmental internship in Kenya working with local high schools and a children's home, as well as a professional internship in Oman working with PricewaterhouseCoopers.
2007
Sara Gibbs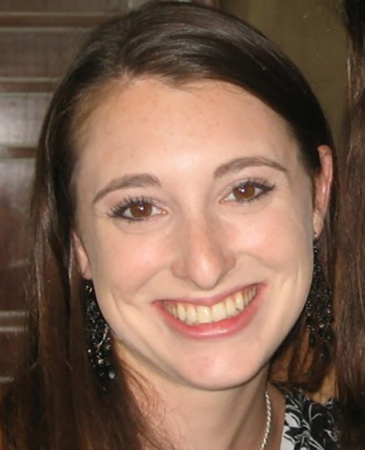 The daughter of Greg and Marji Gibbs, Sara was raised in Kell, Illinois. As an International Studies Major with Minors in Business and Spanish, she spent a summer studying in Granada, Spain, and a semester studying and volunteering in Quito, Ecuador. During her time on campus, she volunteered at the local refugee center and helped tutor bilingual children in Spanish and English. She shared the experiences and insights she had gained by teaching classes to freshmen in the LAS 101 Global Studies Initiative and collaborating with others to found the International Studies Students Association.
Sara served as the President of the University of Illinois Habitat for Humanity and was a Turner Fellow for the Vice Chancellor for Student Affairs.
2006
Mirian Young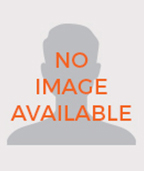 A favorite quote: "Man is man's medicine." Being born on a development project in Ecuador during her parents' 2-year commitment with the International Voluntary-Services, community service had always been a part of Miriam's life. Participating in her own volunteer project in Ecuador with International Impact as a freshman kicked off Miriam's interest in volunteering abroad and on campus. Staying involved with this RSO throughout college, Miriam has been a co-leader for both the Guatemala and Ecuador projects and served as co-President last year. On campus, Miriam stayed engaged globally by being a conversation partner with the Intensive English Institute and working with Congolese refugees in Urbana. She studied abroad in India, Scotland, Quebec and Senegal and worked at the Illinois Abroad and Global Exchange office for two years.
Graduating in Commercial French and International Studies, Miriam is planning on a career in international development with a focus on francophone Africa.
2005
Erin Lewis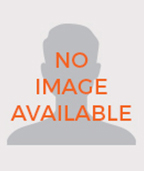 A graduate of Natural Resources & Environmental Sciences in the College of Agricultural, Consumer and Environmental Sciences (ACES), Erin has been committed to issues of global poverty, development, environment, and food production in the course of her undergraduate studies.
Along with a small group of American and Thai students, Erin spent the 2005 spring semester in Khon Kaen, Thailand, working with vulnerable farmers and villagers as well as poor urban people, and explored the devastating side effects of developmental programs. She ended that challenging semester by producing, together with her team, an exceptional publication, Common Ground, which brings out the complexity of sustainable development and has been used to clarify issues in Thailand and in different parts of the United States. Erin plans to attend graduate school at the University of Illinois focusing on sustainable agriculture and is excited about what this discipline can bring to farming in America as well as in developing countries.