The Illinois International Annual Report provides a "snap shot" of the accomplishments and activities of Illinois International during the 2019-20 academic year. This report also recognizes the generous support of our donors who gave between July 1, 2019, and June 30, 2020.


Global Exchange
Illinois International impacts locally and globally.
---


3,360
Students welcomed by International Student & Scholar Services for the Fall 2019 semester, and over 1,000 students checked in on a single day for the first time ever


92
Program guides were developed by Illinois Abroad & Global Exchange to serve as accessible country and program-specific resources for students studying abroad


130
International students participated in Global Education & Training's undergraduate summer schools


85
New or renewed international agreements were processed by Global Relations for 10 colleges and 26 units on campus


850
Students studied abroad in 42 countries in spring 2020 when the COVID-19 pandemic emerged;
International Safety & Security advised campus leadership on response efforts and
coordinated evacuation of students to the U.S. or their home country quickly and safely
The power of I
Unwavering strength during unprecedented times.
---
A message from Vice Provost Mabokela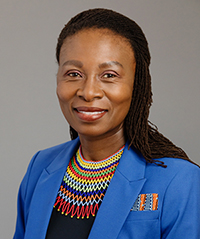 Innovation. Impact. International. These words have defined the University of Illinois at Urbana-Champaign for more than 150 years. Throughout our storied history, the University has extended its research, education, and engagement across cultures, disciplines, geographies, and worldviews. But this year has been a year unlike any other, and presented us with an unexpected and unprecedented challenge to continue that legacy of global excellence in the midst of a global pandemic.
No challenge is too difficult for the Illinois family. From transitioning to online teaching and learning to creatively re-imaging programming and workflows in an online environment, our students, faculty, and staff demonstrated incredible power, strength, and resiliency. Though we may be separated by social distancing guidelines; there is no doubt that we are working, studying, and collaborating together more than ever.
On behalf of the entire Illinois International team, I want to thank our partners, collaborators, and donors for their tremendous support this year. Your contributions and commitment have helped us not only cope with the challenges of COVID-19, but have added a new chapter to our rich legacy of service to students and the public. While we may look ahead to a new year with many uncertainties, we remain committed to fostering more diverse and inclusive global classrooms, and leading with the same innovation and impact that we always have. I am grateful for your ongoing commitment to Illinois International and its programs. I hope the months to come bring a return to normal activities and a joyous time with family and friends.
Reitumetse Obakeng Mabokela, Ph.D.
Vice Provost for International Affairs & Global Strategies
Professor: Education Policy, Organization and Leadership
University of Illinois at Urbana-Champaign
SUPPORTED BY
Generous donations from our global community.
---

Donors
Thanks to the generous gifts from alumni and friends, Illinois International awarded more than $469,490 in study abroad scholarships, international research fellowships, and travel grants in 2019-20.

Scholarships
Named and memorial scholarship funds allowed Illinois International to award 101 scholarships to Illinois undergraduate and graduate students pursuing educational opportunities outside of the United States.

Students
Student fees contribute to the Illinois for Illinois Scholarship Fund, which supports undergraduate students pursuing study abroad experiences. The funds supported 112 students studying abroad in 2019-20.
IN CASE YOU MISSED IT
A highlight reel of our favorite stories from the past year.
---
Thank you to our supporters!

Donors

Students & Alumni

Families & Friends

Faculty & Staff