The Illinois International Annual Report provides a "snap shot" of the accomplishments and activities of Illinois International during the 2017-18 academic year. This report also recognizes the generous support of our donors who gave between July 1, 2017 and June 30, 2018.


Transformative learning experiences
In 2017-18, we provided exceptional educational experiences for our students, faculty, staff, and friends from around the world.
---


550
Business executives, government officials, higher education leaders, and students participated
in 17 different training programs with Global Education & Training


96%
Of all outbound Illinois Abroad & Global Exchange students participated in semester- or year-long programs


3,891
New international students from more than 78 different countries were welcomed by International Student & Scholar Services this year


108
Education abroad program leaders were trained by International Safety & Security
With Illinois
Together, we lead the way.
---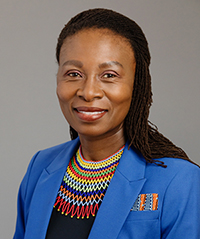 The University of Illinois at Urbana-Champaign is a dynamic hub of intellectual activity and innovation. Our students are creative and curious and continue to make us proud long after they graduate. Our faculty and staff are prolific scholars, creative thinkers and fearless intellectual pioneers who make creating a world-class educational experience a priority.
Everything that we do at Illinois International, and at the University of Illinois, has been possible because of one fundamental promise we made more than 150 years ago: that we will provide our students with truly transformative learning experiences, whether it be in the classroom, in our community, or around the world. Together, we ensure that our students leave this campus with the skills, knowledge, and compassion to be leaders and experts in their fields while leading lives of impact.
On behalf of the entire team at Illinois International, I want to thank those of you who have supported our activities, programs, and funds. Whether through in-kind contributions, knowledge-sharing or donations to our scholarships, your dedication to Illinois International has created an environment where our students, faculty, and staff can foster their creativity and their passions. We are proud to have you in the Illinois International family and we look forward to another successful year ahead.
Reitumetse Obakeng Mabokela
Vice Provost for International Affairs and Global Strategies
SUPPORTED BY
Generous donations from our global community.
---

Donors
Thanks to the generous gifts from alumni and friends, Illinois International awarded $385,000 in study abroad scholarships, international research fellowships, and travel grants for the second year in a row.

Scholarships
Named and memorial scholarship funds allowed Illinois International to award 36 scholarships to Illinois undergraduate and graduate students pursuing educational opportunities outside of the United States.

Students
Student fees contribute to the Illinois for Illinois Scholarship Fund, which supports undergraduate students pursuing study abroad experiences. The funds supported 175 students studying abroad in 2017-18.
IN CASE YOU MISSED IT
Read about what Illinois International's has been up to this past year.
---
Thank you to our supporters!


Your commitment to international education makes Illinois' global classroom accessible to our students, faculty, and staff.

Donors

Students & Alumni

Families & Friends

Faculty & Staff