Global Impact
International Week
Illinois International's global mandate includes promoting Illinois' mission of education and outreach within the local community. Our focus on both the global and local culminates in our celebration of International Week every April.
Through numerous educational, cultural, and recreational events co-hosted by student groups, centers, colleges, units, and local partners, International Week aims to raise awareness about the breadth of international education, activities, and resources available to everyone at Illinois and in the local area. The week is capped by Illinois International's hosting of the University's most prestigious international awards ceremony, the International Achievement Awards—where we celebrate outstanding alumni, faculty, and students whose exceptional work and service have made a significant global impact.
International Week 2017
Theme: 150 Global Years
International Week 2017 will take place from April 9-15, 2017. Join the campus community as we celebrate 150 global years at the University of Illinois at Urbana-Champaign.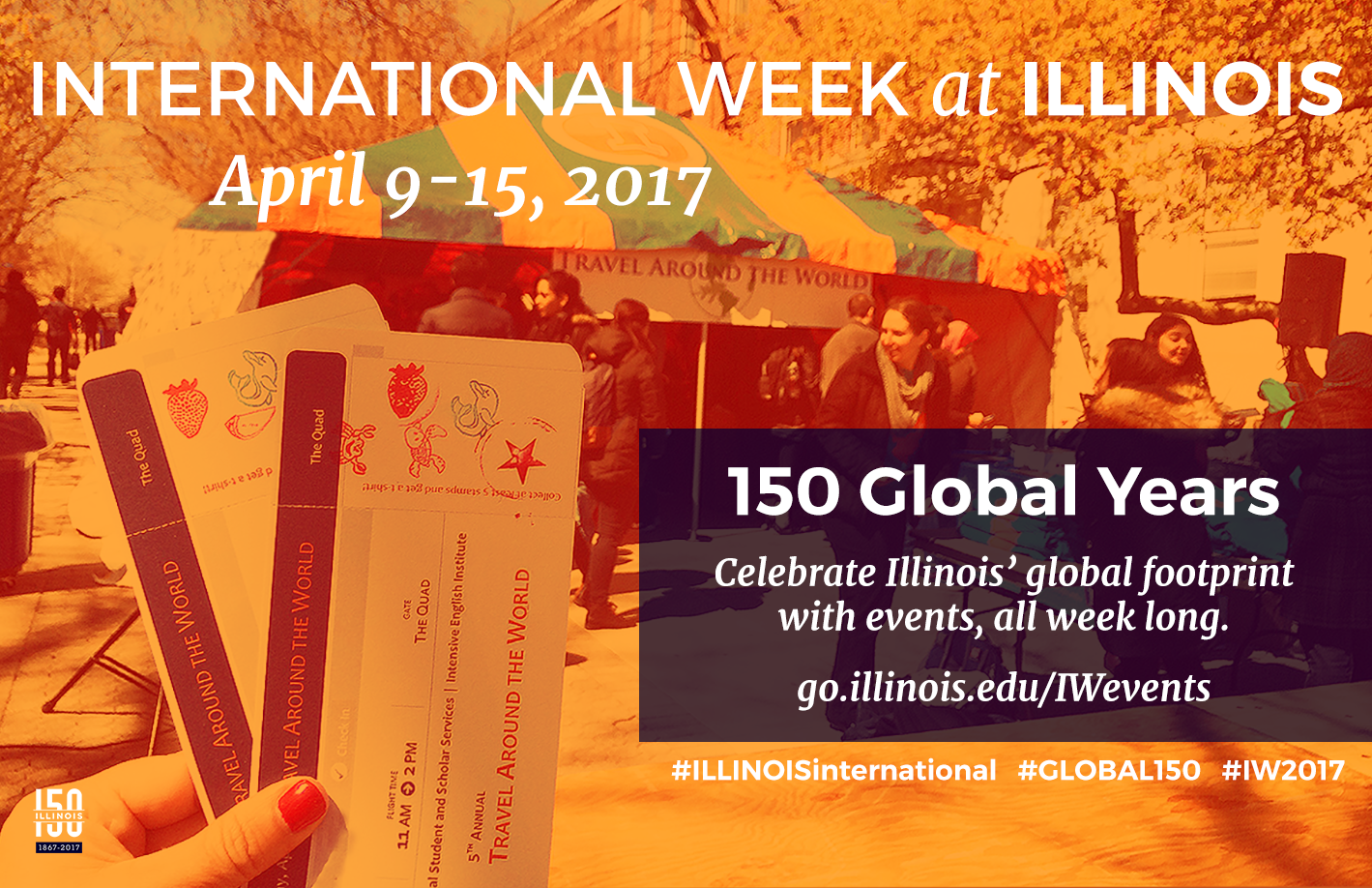 What's Happening Next
From long-standing traditions like the "Travel Around the World" Fair to cultural demonstrations, there are a number of events for the campus and local community to enjoy. View the full International Week calendar
Get Involved
Do you want to host an event during international week with your RSO or campus unit?
Questions?
All inquiries related to International Week 2017 may be directed to Lauren Karplus, International Week Coordinator, at lkarpl2@illinois.edu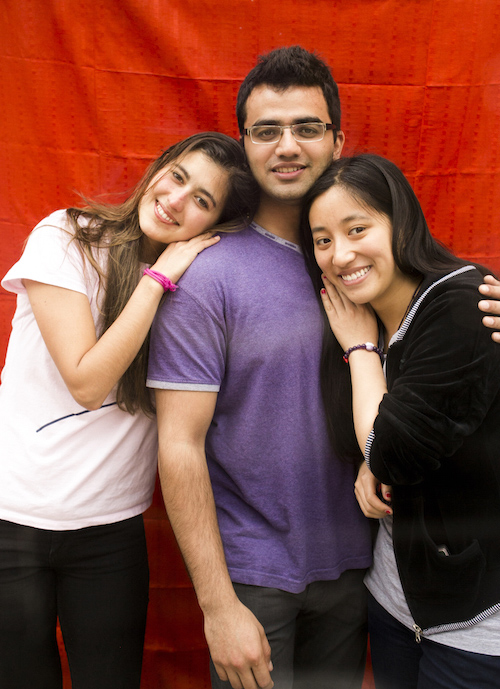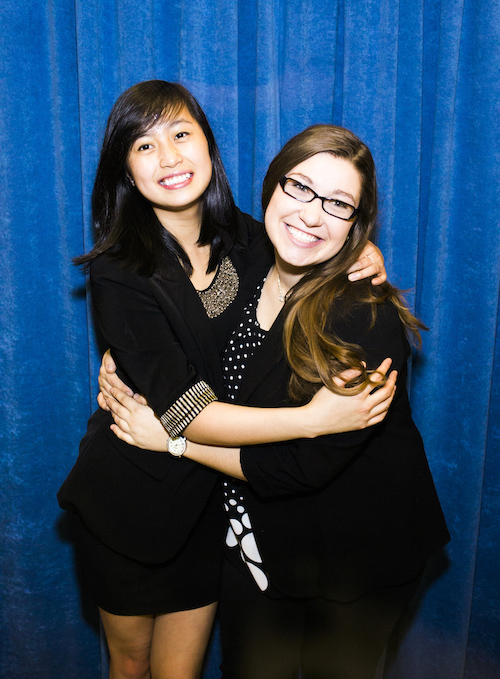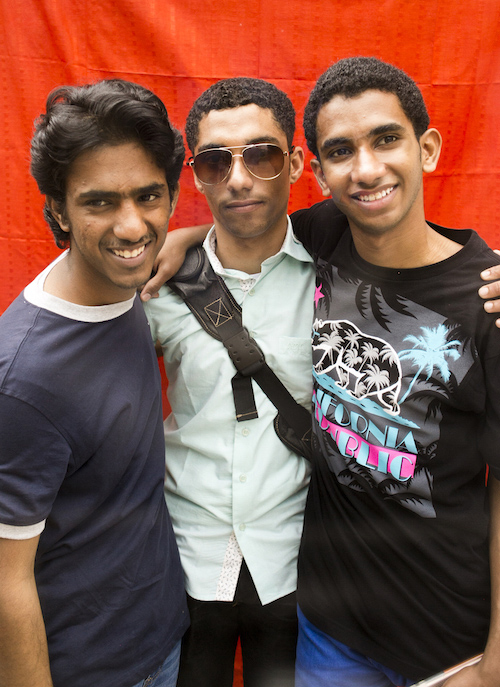 Past International Weeks
International Week 2016
Highlights
Thank you to our generous sponsors, event planners, and all of those who participated in International Week 2016. International Week would not be possible without the support of our campus and local community.