Giving
Memorial Scholarships
The following scholarships have been established in memory of an Illinois alumnus and support students studying or conducting research abroad.
Andrea Van Proyen Memorial Scholarship Fund
The Andrea Van Proyen Memorial Scholarship was established in memory of Andrea Van Proyen by her family. Throughout her life, Andrea's dream was to go to Paris, France, but unfortunately her dream was never realized. Through the Andrea Van Proyen Memorial Scholarship, Illinois students will be given the opportunity to study in Paris, France.
About Andrea
A 1974 graduate of the University of Illinois, Andrea passed away on June 28, 2014 from cancer. Andrea was remarkable in her love for and her pursuit of enjoying all types of artistic expression. She took such pleasure in taking photographs and sharing them with everyone. Andrea loved to garden and nurture her plants and flowers because she so appreciated their beauty. Andrea was an artist and loved to paint and view paintings at art museums and really appreciated them. Andrea would really listen to music not to just be playing music but because she so appreciated the story of the songs and the sounds they created. Andrea also enjoyed cooking and dining at fine restaurants. Andrea's legacy is that she truly took time to smell the roses no matter her circumstances and this is what she would want us all to have learned from her.
Arie & Ida Crown Memorial Study Abroad in Israel Scholarship
This scholarship, made possible by a generous gift from the Arie and Ida Crown Memorial Foundation of Chicago, provides financial support for students who wish to study in Israel.
Chad Lobdell Memorial Scholarship
The Lobdell family of Normal, Illinois, established the Chad Lobdell Memorial Scholarship in loving memory of their late son Chad, who spent his spring 1991 se­mester at the University of Lancaster. The purpose of the award is to give students wishing to study in Great Britain the chance to benefit from the experience of studying abroad—an experience which had a profound influence on Chad and those who knew him.
Kelsey Fourdyce Memorial Study Abroad Scholarship Fund
This scholarship has been established by the family and friends of Kelsey Fourdyce to honor her memory and give those who otherwise would not be able to study abroad an opportunity to follow in her footsteps. Recipients of this scholarship are encouraged to embrace other cultures, learn new languages, and make life-long relationships with those they meet along the way.
About Kelsey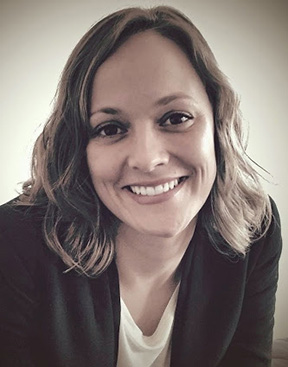 Kelsey Fourdyce was a loving daughter, sister, aunt, niece, cousin, friend, and citizen of the world. Kelsey had a passion for life and a love for travel. While studying at the University of Illinois at Urbana-Champaign—where in 2006 she earned her B.S. in Agricultural, Consumer, and Environmental Sciences—she spent a semester in Granada, Spain, which sparked her curiosity for the people and languages of the world. Her travels inspired her to become fluent in Spanish and French, make homes on three continents, and receive degrees in two countries. In January, 2014, she was awarded a M.S. in International Business Development from the University of Neuchatel, Switzerland, with the distinction cum laude. Throughout her adventures, Kelsey built lasting friendships and left a meaningful impression on others everywhere.
Mary B. Eddington Memorial Scholarship
This award was established in loving memory of the late Mary Eddington, by her mother, Mrs. Babette Eddington of Schaumburg, Illinois.
About Mary
Mary studied at Curtin University in Perth, Australia, in fall semester of 1997, and passed away before she could return to the United States. Mary loved her study abroad experience, and her mother Babette is grateful she is able to assist current students traveling overseas.
Melissa Dorsey Memorial Study Abroad Scholarship Fund
This scholarship was established in loving memory of Melissa Dorsey by her family. Through the Melissa Dorsey Memorial Study Abroad Scholarship, other students will have the opportunity to have the experience of living abroad.
About Melissa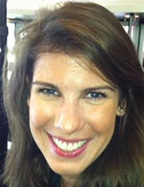 Melissa passed away on January 4, 2013, from cancer. She was a 2004 graduate of the University of Illinois. During her junior year, she studied abroad for a semester in Paris. Melissa went on to St. Louis University Law School earning a Juris Doctorate in 2007. Later, she went on to work as a Foreign Service Officer assigned as Consular Officer at the U.S. Embassy in Tel Aviv, Israel. Melissa loved traveling, learning languages, and experiencing different cultures.
Maria Pia Gratton International Award
This award is intended to enable a female graduate student from outside the United States to have an academic and cultural experience at the University of Illinois. Preference is given to a student who has had a limited opportunity to travel outside of her home country.
About Pia
The award was established by the family and friends of Maria Pia Gratton, after she passed away in 1995 at the age of 47. When she came to the United States, Pia had two small children, a degree in math, and little grasp of the English language. Pia enrolled in classes to learn English and computer programming. With determination, she made a home for her family, developed close friendships, and began a career in her new country. This award continues Pia's memory with a living tribute to her life.